It's time to step up and take action on mental health by helping us GO Purple in support of World Mental Health Day on Thursday 10th October 2019!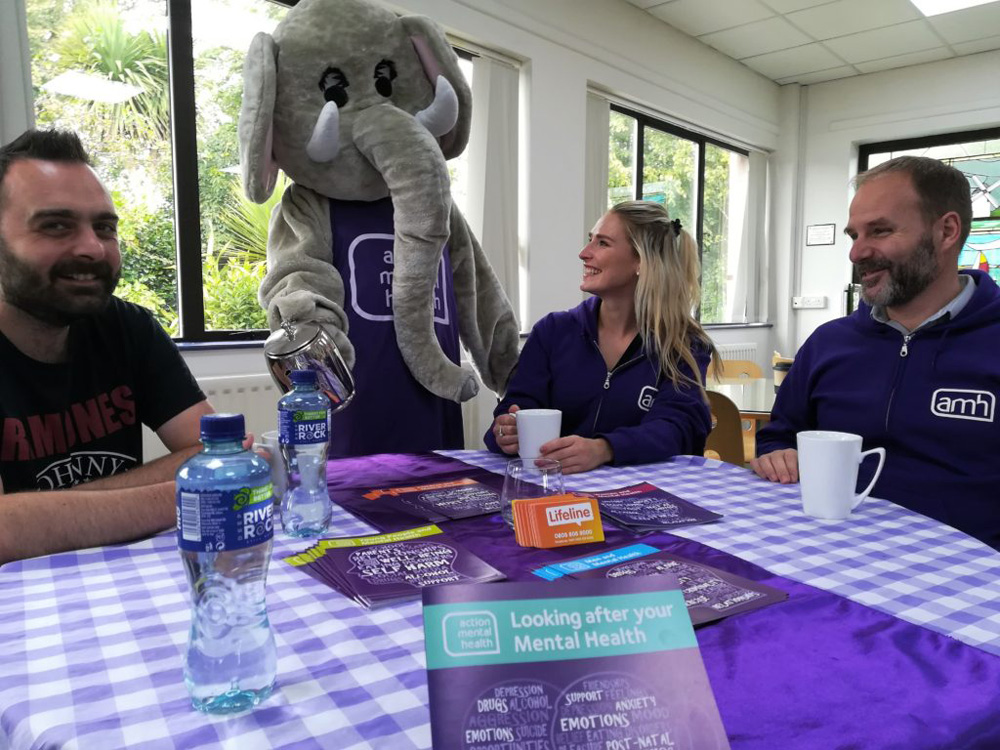 It's simple:
Choose your GO Purple event – it can be whatever you want it to be! Your FREE fundraising pack will provide some ideas on what you could get up to and lots of hints and tips on how to make the most out of your day.
Pick a day that suits you between Monday 7th and Sunday 13th October and spread the word! The more people that know what you are doing, the more support and donations you will receive.
Get promoting and start rolling in the £s! Set a target for what you want to achieve and remember, anything you are able to raise will be massively appreciated!
Most importantly, make sure to highlight the importance of the day with your friends, family or work colleagues. Open the conversation, address the elephant in the room and help us smash the stigma surrounding ill-mental health.
You can choose to GO Purple in your office, school, local sports or youth clubs and other associations, or with friends and family in whichever way you like. Host a purple themed coffee morning or the ultimate purple bake off, have a purple fancy dress day, challenge friends, family or colleagues to a quiz involving everything to do with anything purple, or why not dye those gorgeous locks or beards purple? You could even organise a mini purple olympics! Get out the purple head bands and get those wrists ready for some intense games of table tennis!!! 🙂 Or a space hopper race anybody?
Beyond raising much needed and vital funds to support our work all over Northern Ireland helping to build resilience and promote positive emotional well-being, the most important part of the day is raising awareness of the importance of World Mental Health Day to extend throughout the WHOLE year. We have come so far in Northern Ireland in smashing the stigma surrounding ill-mental health, but there is still a long way to go. It's time to address the elephant in the room! Join us to make your impact and be part of the movement. Together, we can make a difference.