This year the theme of Mental Health Awareness Week is Kindness. Kindness can take many forms – from helping a stranger to lending an ear to a friend when they need one the most, we see kindness in each other every day. Between the 18th-24th May, we're encouraging you to showcase this most valuable of human traits in your own personal and fun way.  Let us know how kindness has had a positive effect on your mental health.
We've also had lots of people asking us about this year's Great Big Purple Picnic, so we're adapting it to the current situation and asking you to host a virtual picnic with friends and family. You can also make a donation online to support our work, that continues across Northern Ireland: https://www.amh.org.uk/fundraising/donations/make-a-donation/
We want you to get involved and celebrate during Mental Health Awareness Week and share with us the great things you are doing at home or in the garden – from holding a virtual picnic with family and friends, to getting the kids involved in using art and crafts to send colourful and positive messages to their school buddies.  The possibilities are endless and we'd love to see what people come up with!  We also have some of our own suggestions below.
We are always humbled by the constant kindness shown to us by our amazing fundraisers and supporters and how their wonderful contributions help us to continue #TakingActionOnMentalHealth, so this Mental Health Awareness Week let's all take some time to celebrate this together!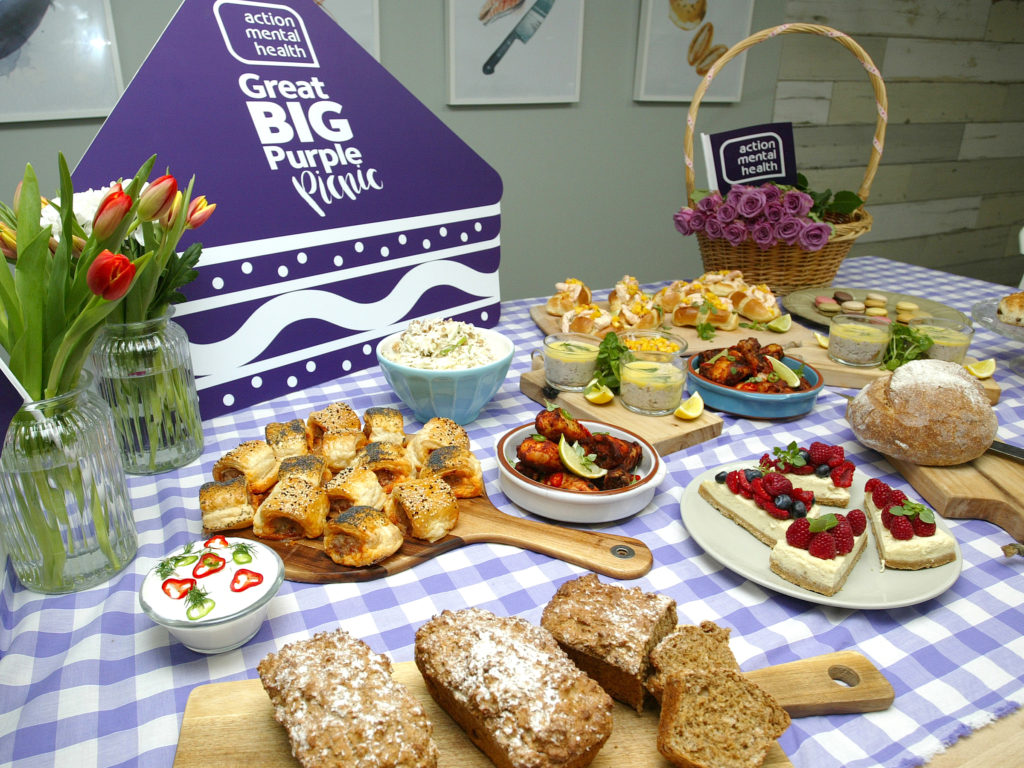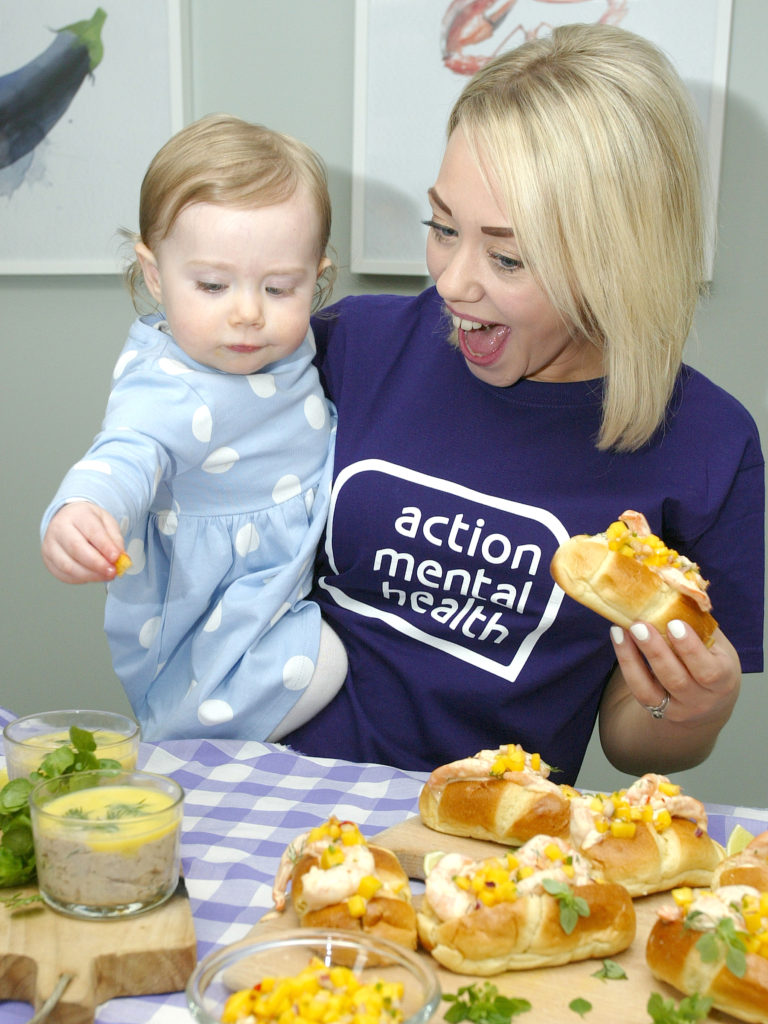 Get Involved with AMH this Mental Health Awareness Week and celebrate kindness!
The Virtual Great Big Purple Picnic – Invite family and friends to participate via Skype/Zoom/WhatsApp Messenger/Google Chat for a good old fashioned picnic.  What better way than a catch up with friends and family over some tea and sandwiches!  Even have a virtual family reunion with those who are living abroad! It's also a great way to engage in the 5 ways to Well-being.
Here's some ideas on activities to help bring your Virtual Purple Picnic to life!
Family Bake off challenge: Discover your inner Mary Berry and Paul Hollywood and challenge family and friends to make some scrumptious, colourful treats – write messages or tributes to family and friends on them and share pics and recipes of your tasty creations and then enjoy the results of your efforts at the picnic!
Big Purple Treasure Hunt Keep kids minds and bodies active by holding a treasure hunt around the house and garden.  Clues can be based on subjects the kids may be learning in school at the moment such as maths teasers or questions about nature or science – or come up with sporty challenges for the kids to do in the garden.  Keeping the body and mind active while having fun!
"Get Creative" You can get the kids involved in decorating the house and making purple bunting, taking selfies (there are printable props you can use below).
"Kindness is another word for…."?  We want to see your colourful designs using the hashtag #kindnessisanotherwordfor…. Fill it in with whatever comes to mind and is personal to you, it could be "love", "listening" "generosity", "family"
"Big Up my Buddy":  We know our kids may be missing their school buddies right now so why not encourage them to make signs or funny portraits of their best friends with a message to them of why they are their best bud.  Share them with us online using #bigupmybuddy.