"Get Your Move On"
Join Action Mental Health's First Ever Interactive Challenge
Action Mental Health is embracing the spirit of spring by encouraging everyone to get moving, to help put the past year behind us and start afresh as we look forward to the eventual easing of lockdown restrictions.

People of all ages and abilities are being invited to Get Their Move On, and to make their way around a specially designed virtual route, by running, cycling or walking – or a combination of all three, at a time to suit them from May 1, to July 31.
The 230-mile challenge is open to individuals and teams and has been designed to cover Northern Ireland landmarks and towns where Action Mental Health has services located – starting in Foyle and making it all the way to Antrim, via Fermanagh, Downpatrick, Belfast and a few other spots along the way!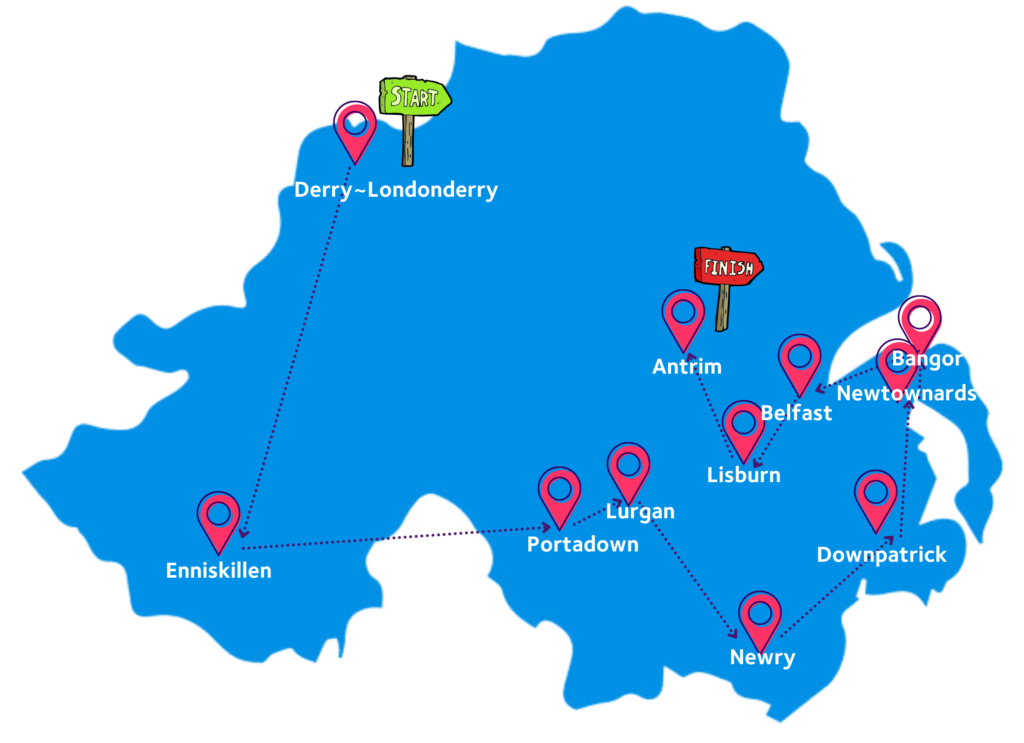 The beauty of the interactive challenge allows participants to do it at a pace that suits them, with those taking part being encouraged to use the Strava app to chart their progress and share with their supporters.
The public is being encouraged to sign up, to do it alone, a few miles a day, or even with some cycling buddies to see who can do it the quickest – the possibilities are endless. Everyone who completes the full distance of 230 miles will receive a Get Your Move On medal.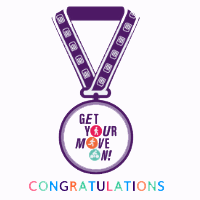 Funds raised will help support Action Mental Health's diverse range of services that support Northern Ireland society, from young children in primary school, to senior citizens. Last year, Action Mental Health services supported over 30,000 local people through a range of recovery programmes, resilience-building and counselling services.
Just by raising £65, fundraisers could fund a counselling session for a person who is struggling to cope; £285 could help to pay for a 6 week arts-based therapy programme for a child; £500 could help to pay for specialist training to help people develop strategies for dealing with stress and anxiety; £1000 could help to pay for a resilience building programme to be delivered in a local primary school; while £5000 could support family therapy intervention services for local families.
Participants are being encouraged to register online, with all information needed including information on using Strava, the registration link, making donations, getting a fundraising pack and sponsorship forms.
Registration is just £10, click here to register and receive your "Get Your Move On" T shirt and fundraising pack.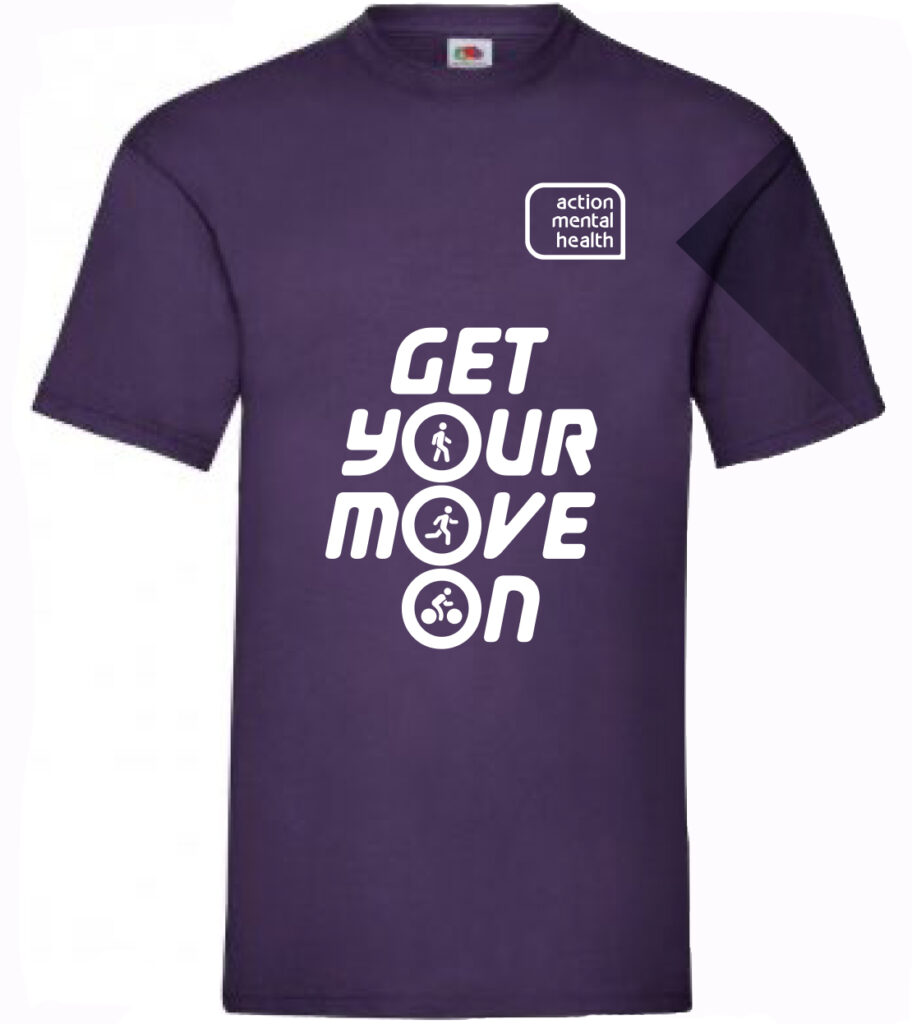 By getting involved and raising much needed funds you will be supporting our services as we work through 2021 and beyond!
Our Fundraising Team are always here to help – get in touch fundraising@amh.org.uk