Spring into Wellness for 2021!
Action Mental Health is encouraging everyone to Spring into Wellness for 2021!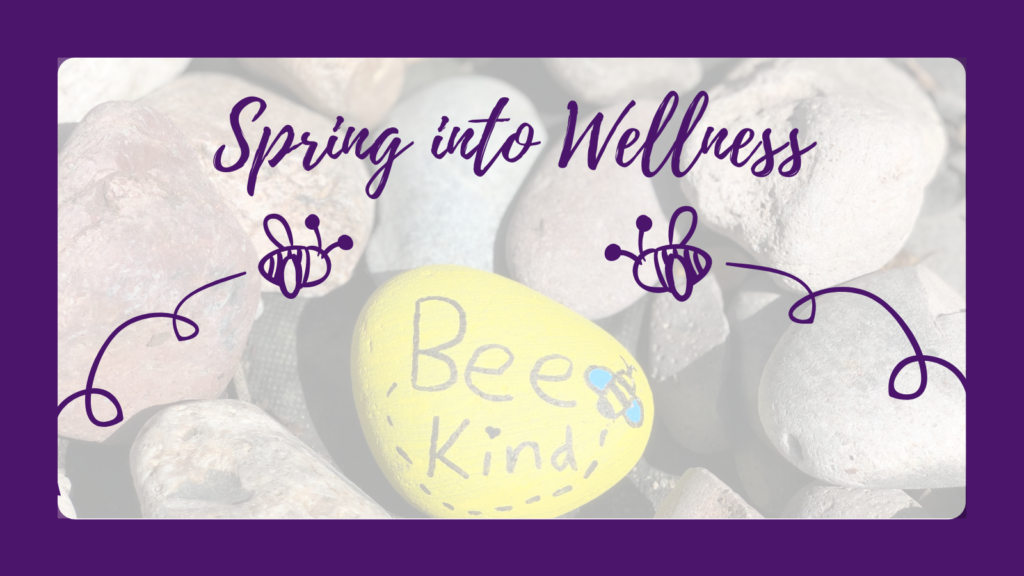 We are calling upon friends, old and new, to get involved and support our vital work as we look forward to Spring 2021 and beyond!
You can get involved in our campaign and choose your own activity to complete as an individual or with your household or virtual group, to help raise vital funds to support our work whilst also raising awareness of positive mental health.
The Five Ways to Wellbeing are a set of scientifically proven steps that have been shown to improve personal well-being, by encouraging you to:
Connect, Be Active, Keep learning, Give and Take Notice.
Any chosen category will allow you to tap into some or all of these positive tools helping you by benefitting your own mental health and well-being.
You can sign up now – registration is completely free and our fundraising team will be here to support you.
When signing up please choose from the following categories:
Get physical
Get creative
Learn something new
(other) Do your own thing
When you register we will send you a fundraising pack, with frequently asked questions, hints, tips and suggestions about what you might like to choose to do and information on how to set up your Just Giving page.
We have also created some helpful factsheets to give you some ideas. You can of course choose to do your own thing!
Factsheets are available to download here:
Our goal is that you feel happier and healthier as you choose an activity that suits you, whilst raising money for the vital work of Action Mental Health.
As with all activities please adhere to the governments guidance and regulations.
https://www.nidirect.gov.uk/campaigns/coronavirus-covid-19