Wedding Favours
A really special way to support Action Mental Health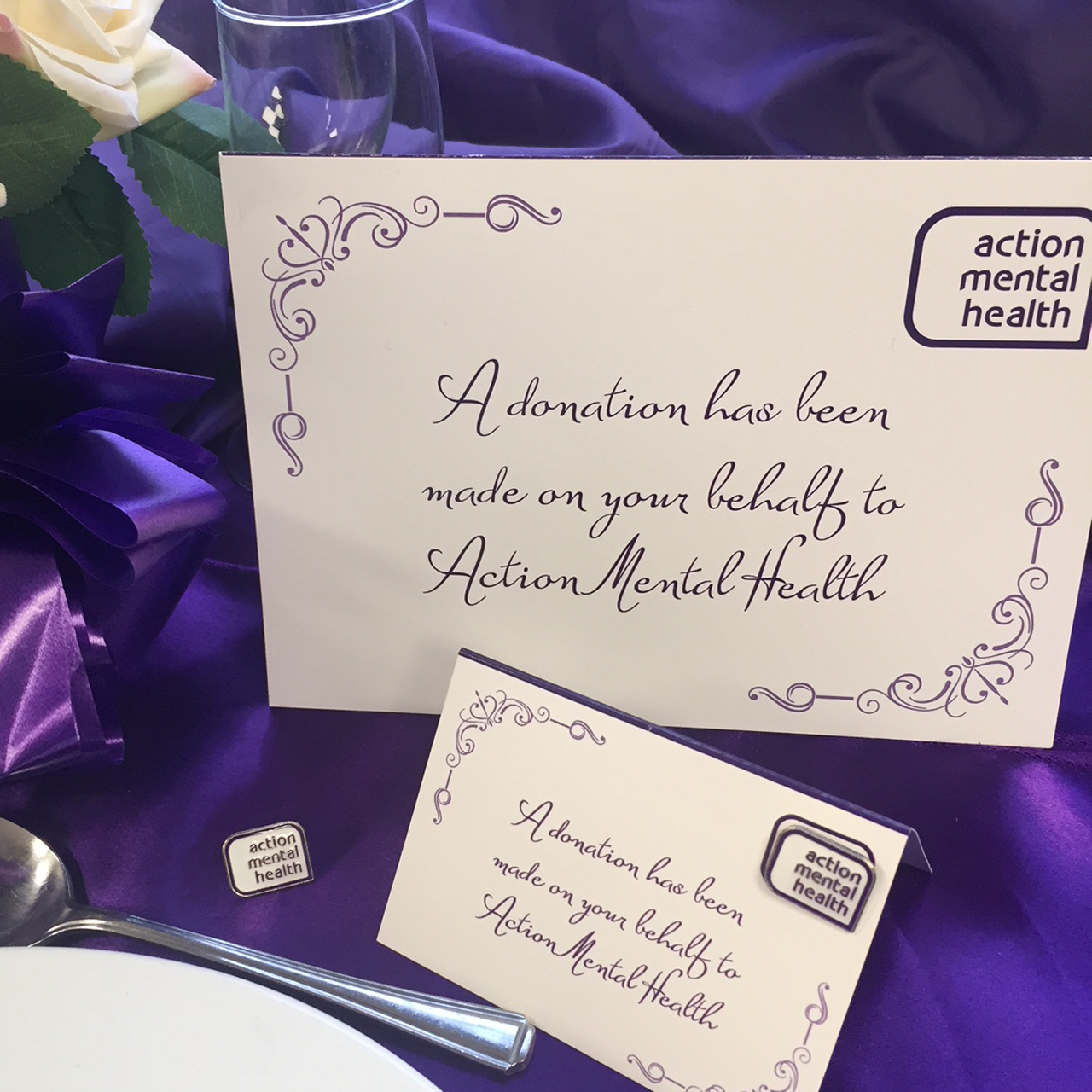 You can make Action Mental Health a part of your special day by making a donation in lieu of wedding favours or gifts. In return we can provide unique wedding favour cards with pin badges which acknowledge this support or an A5 card. These cards can be placed at your guests' tables to show how much you care and to highlight your donation.
You may also wish to invite your guests to donate to Action Mental Health in lieu of wedding presents.
For more information please contact our Fundraising Team.
Our lovely AMH Team out and about at Perfect Bliss Wedding Events promoting the wedding favours.