Medication & Mental Health Evening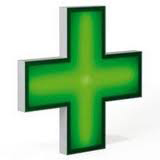 We will be holding a Community Pharmacy evening at AMH New Horizons Belfast on Wednesday 29th June at 7pm.
The theme of the evening will be Medication & Mental Health.  Special Guest speakers will be Terry Maguire, who will talk about Medication & Mental Health, and Eamonn McVeigh who will discuss CBT.  Our community pharmacist, Kevin McDevitt and Service Manager, Andrew Sutherland will also be speaking about the AMH community pharmacy programme. 
The evening is being supported by the Ulster Chemists Association and local pharmacists will be in attendance. 
Coffee and Tea will be available from 6.30pm
for more information contact Andrew Sutherland.