All Party Group meets in New Horizons Fermanagh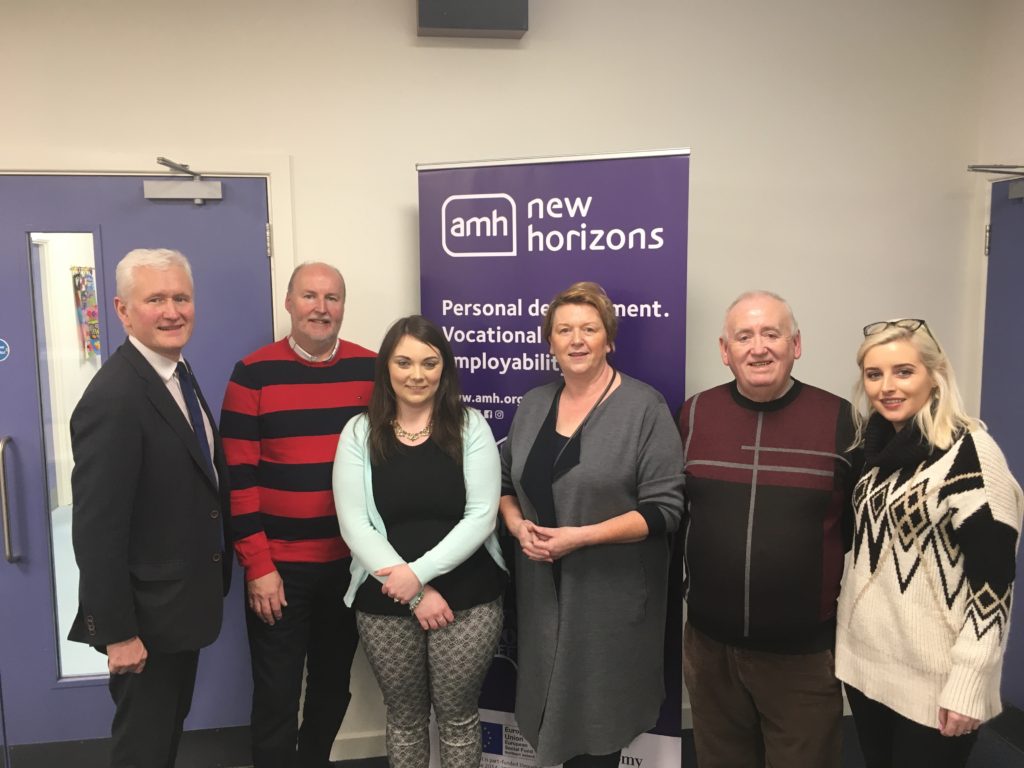 Thursday 16th January, 2020.
Action Mental Health was delighted to host the All Party Group on Suicide Prevention as they met to discuss specific issues facing rural communities in Northern Ireland.
The meeting was hosted at Action Mental Health's New Horizons site in Fermanagh. As well as the MLAs, a large number of organisations were represented alongside AMH clients and individuals from the local community.
Those present heard presentations from Professor Gerry Leavey from Ulster University, Michael Mowen from Oak Healthy Living Centre and Mary Friel from British Red Cross.
Before leaving, the MLAs and representatives from the Public Health Agency (PHA) took the opportunity to see and take part in one of the current PHA funded art projects that AMH clients are working on – a very special environmental themed sculpture.