AMH New Horizons
At AMH New Horizons we support the recovery of adults experiencing mental ill health who are interested in progressing towards further education/training or employment.
The "Working it Out" project is part funded through the Northern Ireland European Social Fund Programme 2014-2020, the Department for the Economy and the five NI Health & Social Care Trusts.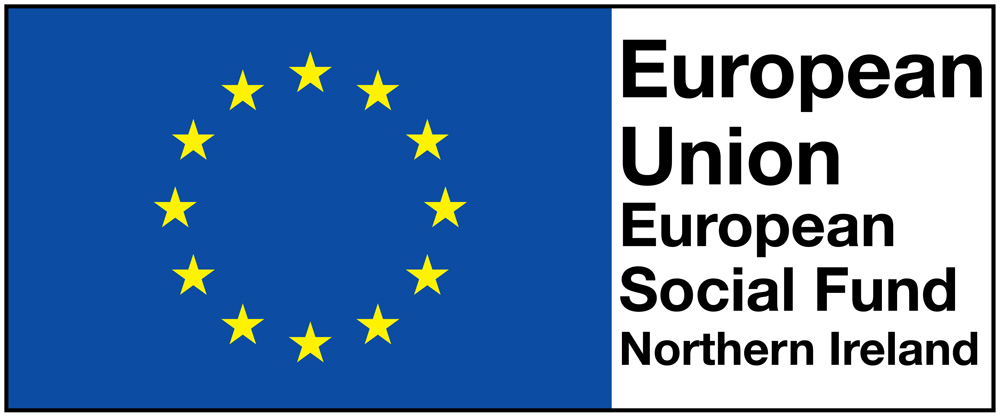 The Strategic Aim of the ESF Programme 2014-2020 in Northern Ireland is to combat poverty and enhance social inclusion by reducing economic inactivity and to increase the skills base of those currently in work and future potential participants in the workforce. More detail about the Programme can be found www.economy-ni.gov.uk/topics/european-fund-management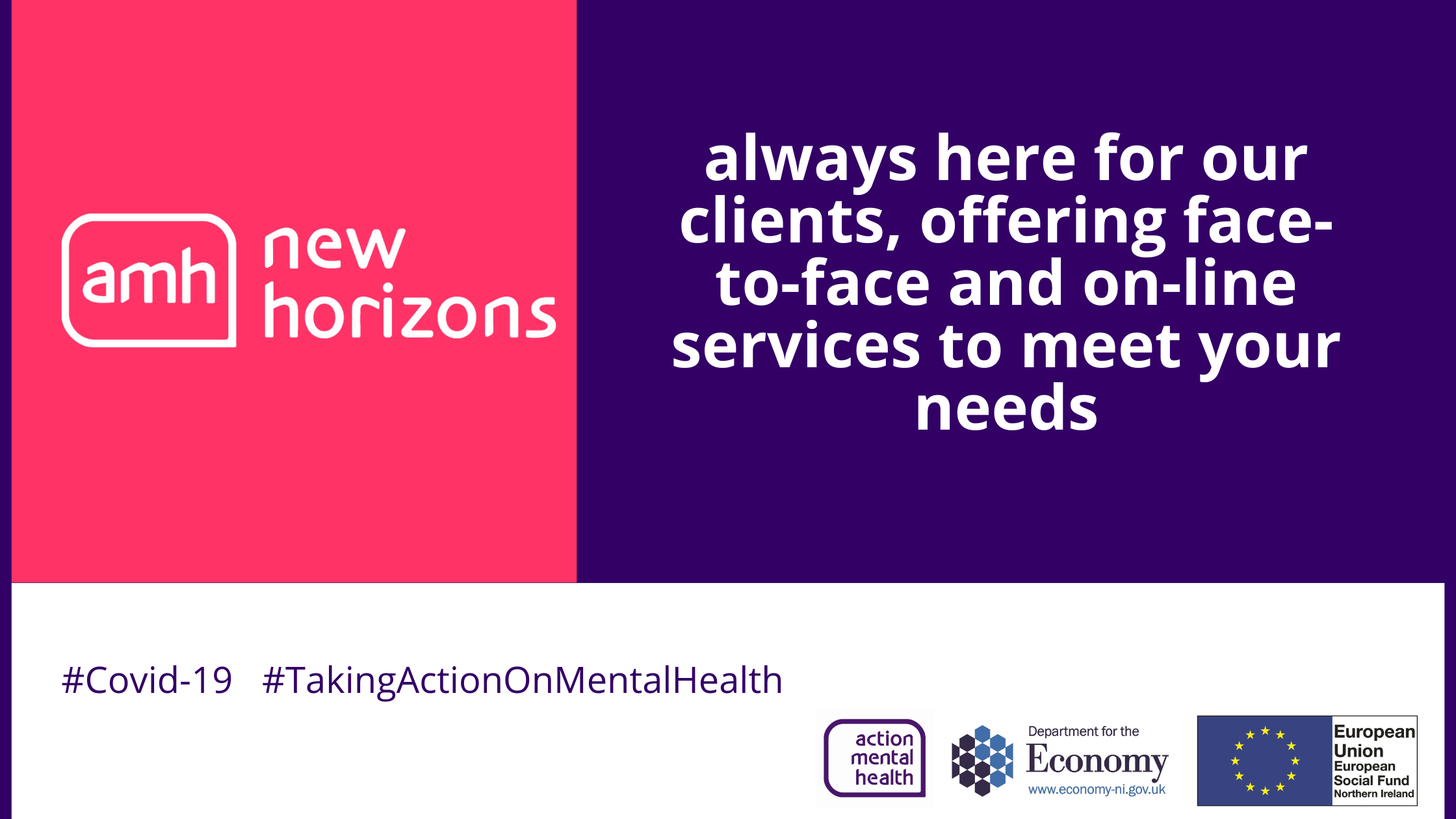 Our ESF "Working it Out" project provides a comprehensive programme of specialist training in:
Personal Development
Vocational Skills
Employability
Our staff will work with individuals to enable them to identify personal development and employability goals.
Through a person centred approach, we support the development and review of individually tailored action plans.
Specialist staff deliver accredited training and support work based training placements, enabling individuals to progress towards voluntary work, further training/education and employment.
To join the "Working it Out" project individuals should contact their local Community Mental Health Team, Conditions Management Programme or Jobs & Benefits Office Personal Advisor about a referral, or contact their local AMH New Horizons service directly for further information.
People experiencing mental ill health are identified as one of the most disadvantaged groups when securing and retaining employment.
The "Working it Out" project aims to help individuals access employment or further education/training opportunities and enhance social inclusion thereby reducing poverty and discrimination.
For more information contact your local AMH New Horizon service:
AMH New Horizons Antrim Information Leaflet
AMH New Horizons Belfast Information Leaflet
AMH New Horizons Craigavon & Banbridge Information Leaflet
AMH New Horizons Downpatrick Information Leaflet
AMH New Horizons Lisburn Information Leaflet
AMH New Horizons Fermanagh Information Leaflet
AMH New Horizons Foyle Information Leaflet
AMH New Horizons Newry & Mourne Information Leaflet