ESF Funding – What is at Stake?
Why is a replacement for ESF Funding Urgent?
Currently there is no policy response from NI to the impending loss of ESF support. Support that runs out in March 2023.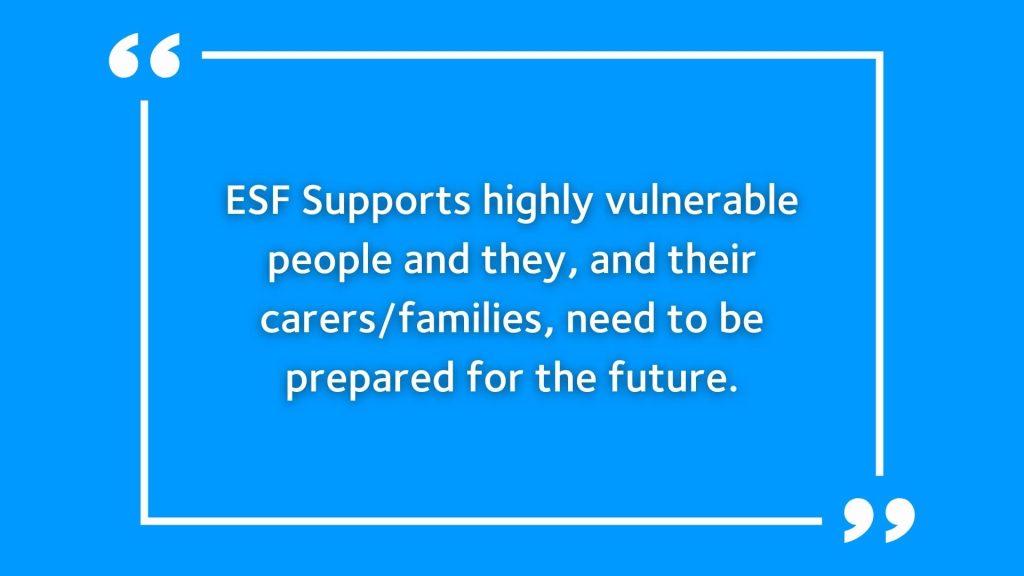 There is only a hope that the UK Shared Prosperity Fund, managed from Westminster, will deliver the support required. It is becoming clearer however that this is unlikely and certainly will not fill the gap in funding that will be left for the 22 Disability providers who support people furthest from the workplace.
Action is required urgently to help thousands of the most vulnerable people in our communities whose services will start to wind down by the end of the year.
Current ESF Provision
For over two decades, the ESF Programme, funded by the EU, has been a vital source of funding to the sector across NI. The strategic aim of the programme is to combat poverty and enhance social inclusion by reducing economic inactivity and to increase the skill bases of those currently in and future potential participants in the workforce. Often people who benefit from these programmes are the furthest from the labour market and from marginalised and disadvantaged backgrounds. There are many other outcomes as well, such as improvement in wellbeing and an increase in coping skills and resilience which gives people the confidence to lead independent lives.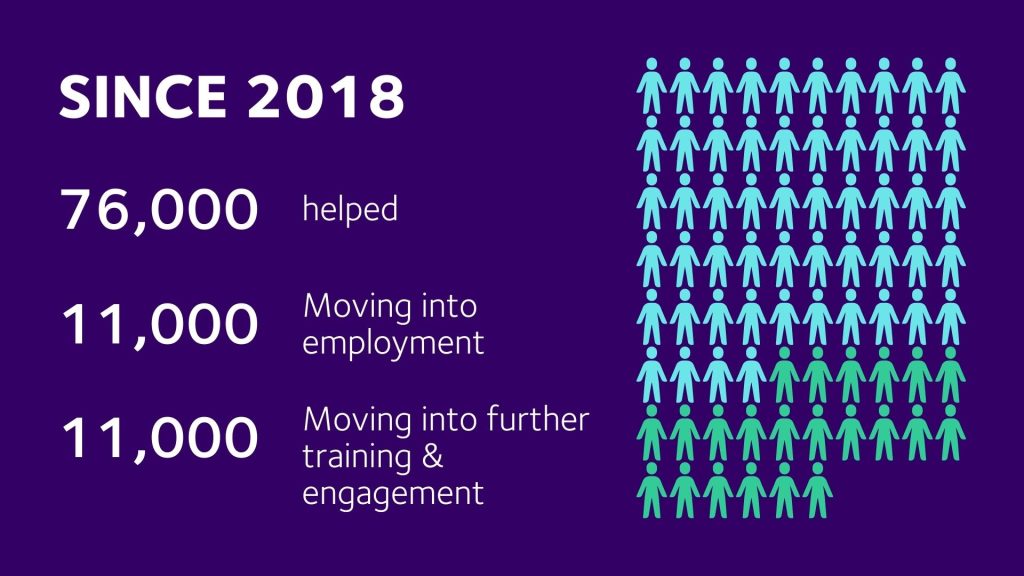 ESF has helped over 76,000 people since 2018 with over 11,000 participants moving into employment and another 11,000 into further education and training.
Administered by Department for Economy, the ESF budget is currently £177m for 69 projects of which £60.7m is for 22 disability projects which form a key pillar to the NI Executive's response to barriers to employment for employees with a disability and mental health recovery services.
Answers to post ESF support are required urgently. Many of these clients are those who have had the hardest time during Covid, facing isolation and financial hardship that the rest of us may not have had to face.
AMH ESF Provision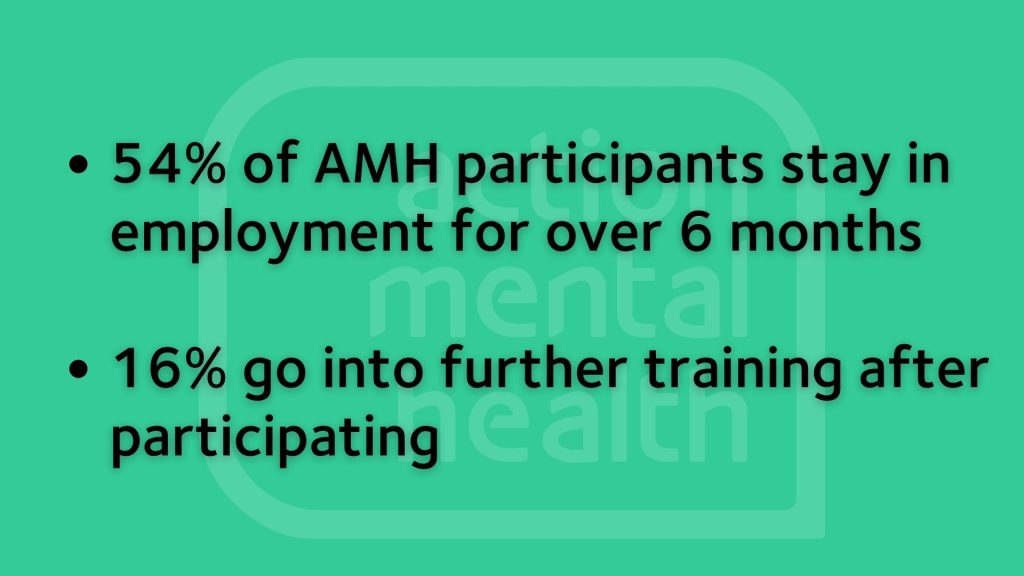 AMH has been operating ESF disability services since 1997 and c.100 staff work across 10 locations. Under the current ESF programme (extended to March 2023) AMH supports around 1,500 recovery clients annually with diagnosed mental health issues to transition back into community or employment. These services provide direct referral routes for statutory sector partners within the local health trusts. Many of our clients have severe and enduring mental health issues and as such, these referral routes are vital.
Action Mental Health (AMH) is one of NI's leading disability and mental health charities with 242 staff working from 14 sites and in the community to deliver recovery, resilience, and counselling services to around 50,000 people last year.
OUR ASKS