Group Work
Get Counselling
Group Work and Training
AMH New Life Counselling can provide Training and Group work in relation to emotional health and well-being.
Workshops will be delivered by professional counsellors/therapists who are experienced in supporting individuals to reach their potential and have additional group work training.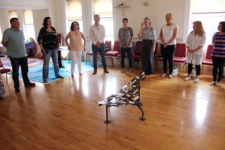 Psycho-Educational Workshops
We are happy to tailor workshops to the requirements of your group; examples of topics that can be covered are Bullying, Self-Esteem, Friendship Skills, Communication Skills, Diversity or Dealing with strong feelings.
Small Group work – Personal Development
Ongoing small group work can provide more in-depth support by learning from trainers and peers through small group discussion and exercises. Groups usually run on a weekly basis for an identified number of weeks. Session content can be tailored to the needs of young people, and can include topics like Identity, Self-Esteem and Confidence and Dealing with Anger.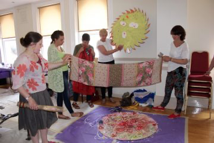 Training for professionals working with young people
We can offer training for professionals on issues like Bullying; Dealing with Self Harm; Eating Disorders; Listening and Helping Skills or Self Care. This could be a short presentation or full or half day training sessions.
Interested in setting up a Peer Support Scheme? We firmly believe that young people benefit from a variety of support systems, may it be pastoral care, counselling or peer support. We can offer support to schools in setting up a scheme and provide training for young people and staff.
Please get in touch if you have specific requirements you wish to discuss. Charges depend on the specific programme you are looking for.
If you are interested in finding out more please contact our OKAY Team Leader on 028) 9039 1630, or email [email protected].