CCEA Award Winners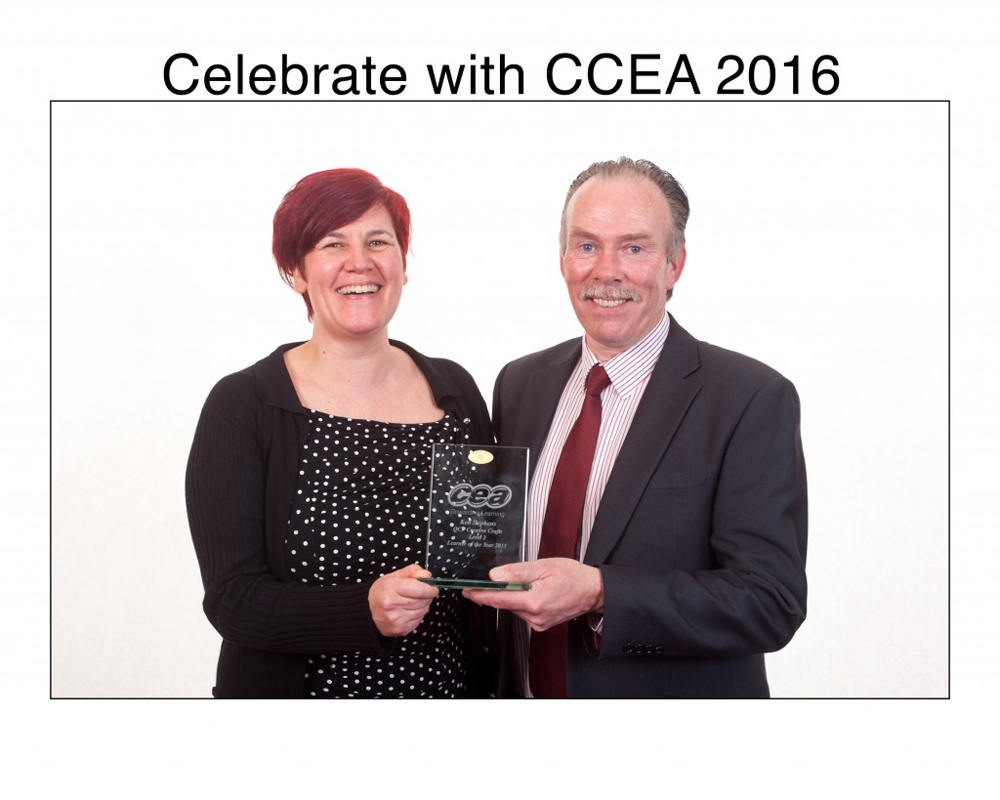 Three clients from AMH New Horizons North Down & Ards were recognised at the annual CCEA Celebrating Achievement Awards at Titanic Belfast last week.
Ken Stevens, Heather Moore and Jacqueline Rutherford achieved success in their CCEA Creative Crafts qualification which was completed within AMH New Horizons.
They were nominated by AMH as an acknowledgement of the high quality of their work and progression after completing their qualification.
The award ceremony recognises the success of learners and the part played by teachers, lecturers, tutors, centres and family members.  Each Learner was presented with a special certificate and award.
Ken Stephens – QCF Creative Crafts Level 2
Ken has overcome many difficult challenges, not lease his diagnoses of Fybromyalgia.  He has discovered a real talent for Tiffany Glass and has now set up his own studio at home where de does commissions for friends and family.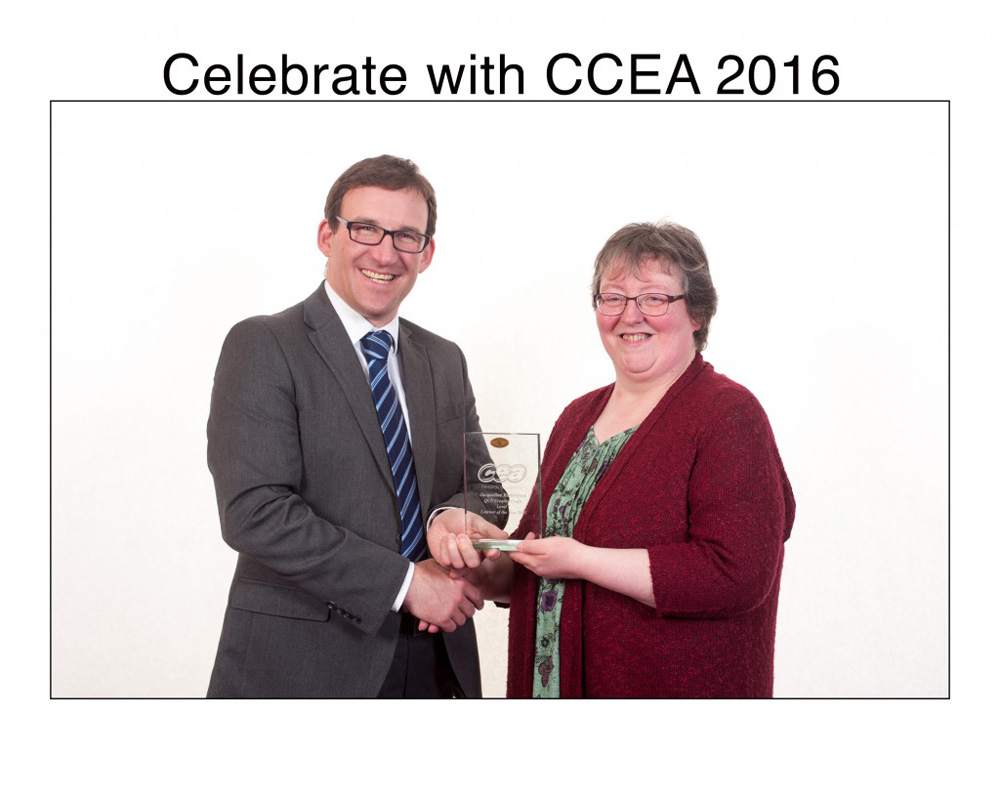 Jacqueline Rutherford – QCF Creative Crafts Level 1
Jacqueline has in the past found it difficult to leave the house and was socially isolated but has found coming to AMH NEw Horizons has given her a sense of purpose.  She has discovered that she has a real talent for photography.  Jacqueline is in the process of joining Newtownards Camera Club to pursue her interest in photography further.
Heather Moore – QCF Creative Crafts Level 2
Heather has obtained immense benefit from her attendance at AMH New Horizons.  Heather has completed a Train the Trainer course at Seacourt Print Workshop to enable her to facilitate Community Art workshops.  She has also taken up a placement at Seacourt to gain experience in a professional artist's workshop.