Fane Valley Announce Action Mental Health As Group Charity of The Year
Fane Valley Group has named Action Mental Health as their new designated charity partner. Northern Ireland's largest farming co-operative have a long established pedigree of charitable involvement across their range of agri businesses, including award winning producers Linden Foods and White's Oats.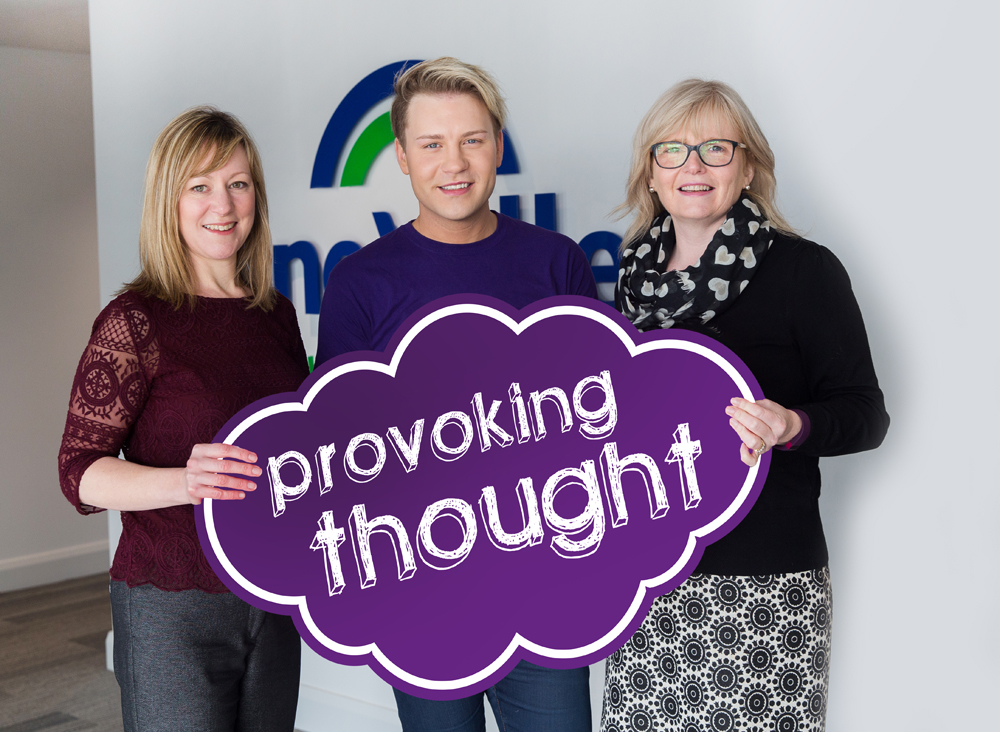 With over 2000 employees across the group and operating multiple sites province-wide Fane Valley is recognised as a market leader within the agri sector and now plan to engage with their largely farming customers base to support the charity while educating and highlighting the sensitivities surrounding mental health.
Trevor Lockhart – Fane Valley Chief Executive commented, "We are excited to announce Action Mental Health as our charity partner.  This will be the first wider group charity effort for Fane Valley and we are delighted to be able to assist with the delivery of the AMH MensSana programme 'Provoking Thought', an exciting mental health awareness project designed to communicate about emotional wellbeing.
"We feel that the time is right for Fane Valley and our group of companies to support and highlight mental illness in all its forms, both within the co-op and especially to our customers and their families.  Mental illness comes in all shapes and sizes and we feel that we can practically assist in preventative signposting and educational advice to both staff and their family and our farmer audience at school, work and on the farm.  We look forward to interacting with the Action Mental Health team over the coming months through a series of fundraising initiatives and tailored group discussions."
David Babington, Chief Executive, Action Mental Health remarked, "We're delighted to have been chosen by Fane Valley as their charity partner and are enthusiastic to deliver a programme of exciting fundraising events for both group staff and the wider farmer network.  Fane Valley's support will mean that Action Mental Health can equip 11-25 year old students throughout Northern Ireland with the knowledge and skills needed to nurture their mental wellbeing by investing in their emotional education through our 'Provoking Thought' programme and series of workshops delivered under our MensSana project."
Mr Babington continued, "We know that one in four people will experience mental ill-health at some point in their life with countless more being affected through friends, family and work colleagues, so this partnership will prove vital in raising funds and awareness both inside and outside of the workplace. We are hugely grateful to Fane Valley for this opportunity and look forward to working closely with them in the future."
To kick-off the new partnership, Fane Valley have helped raise £1,225 from visitor donations across a variety of trade shows during the summer, including Balmoral, Armagh & Clogher Valley Shows.