How can AMH Works Help
Research undertaken on sickness absence and workplace wellbeing has confirmed that mental ill-health is now the biggest cause of long term absence from work. In 2018/19 an estimated 16,000 people in NI workplaces suffered from stress, anxiety or depression caused or made worse by work. During the same period, it's believed some 373,000 working days were lost to the local economy through associated staff absences.
In a recent study undertaken by The Adecco Group 35% of employees surveyed in the UK stated that their mental health had deteriorated in 2020. Homeworking as a result of COVID-19 and its impact on work–life balance are among the most common causes of workplace stress. Remote working can also exacerbate feelings of isolation and contribute to a deterioration in work–life balance.
71% of participants in the same study said that having support for their mental wellbeing at work will be important for them in the future.
AMH Works consultancy and well-being programmes enable individuals to gain the skills for personal and team well-being resulting in improved staff morale, increased productivity and reduced sickness absence.
Last year alone we delivered over 105 programmes to over 1130 employees. Our evaluations from this period is below.
*Training Evaluation Statistics for 2022: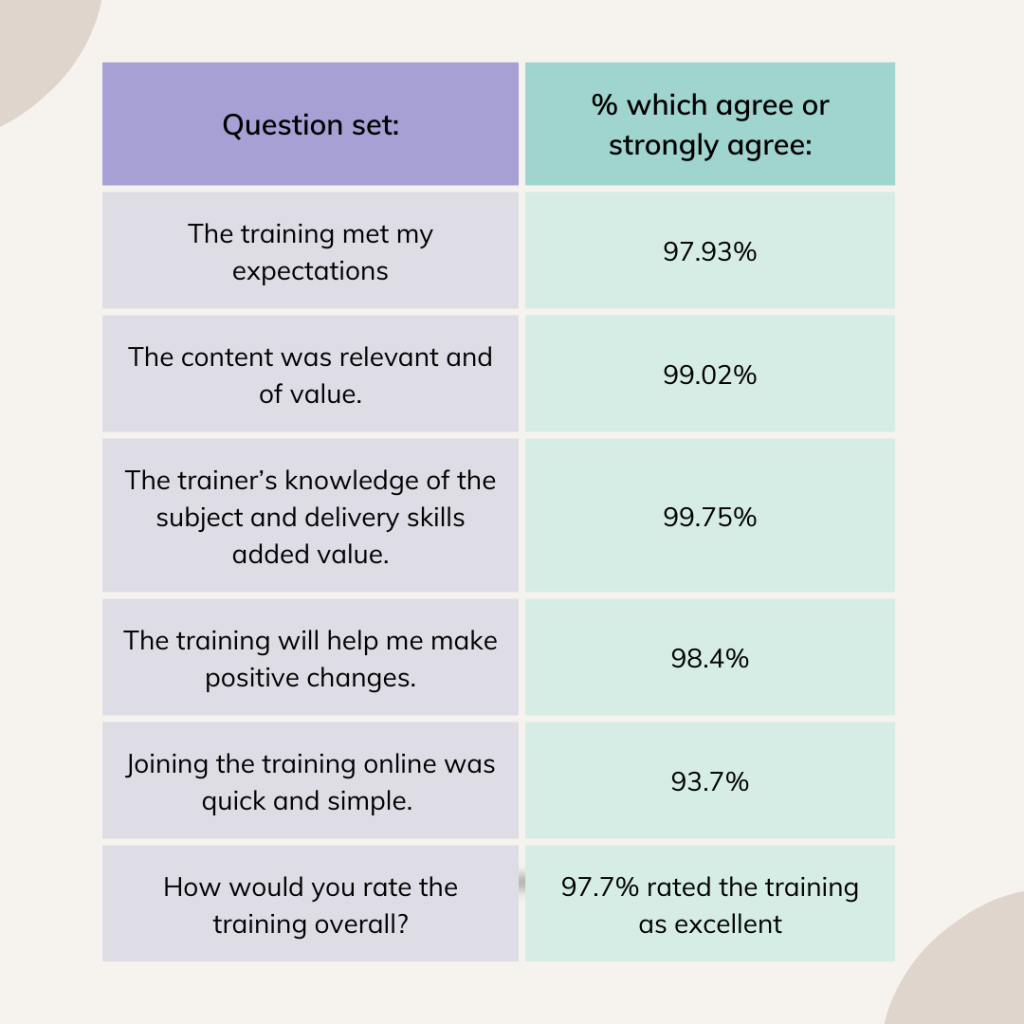 You can also check out our testimonies page to hear from those who we have worked with previously.