AMH staff helped Mick fight stigma and showed he was able to work through Workable (NI)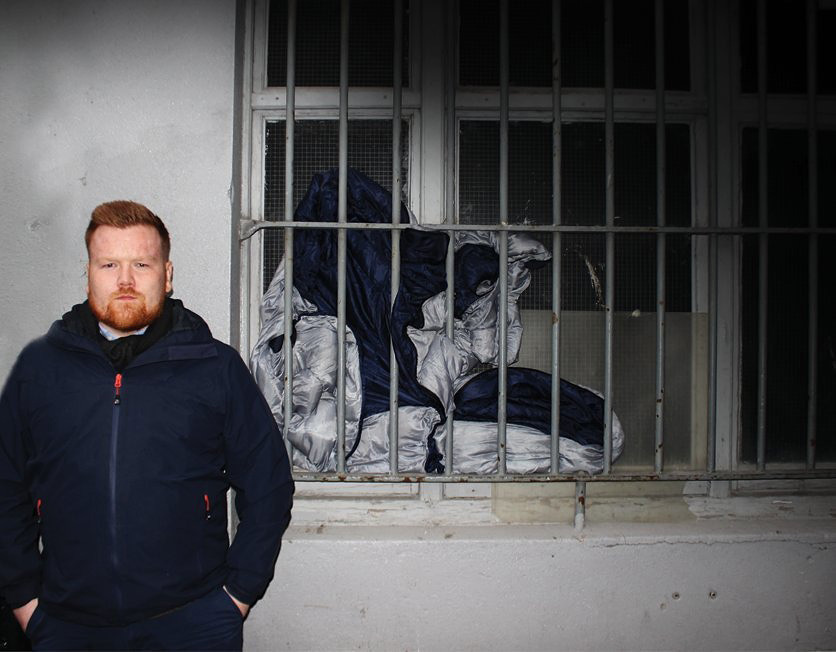 A Dublin man who turned to an Action Mental Health service dedicated to supporting individuals in their place of work has paid tribute to the 'life saving' care he received.
Mick Finnegan was taken under the wing of staff from Action Mental Health, which delivers the Workable NI programme, when he began to struggle with his mental health at his job.
With the help of the Workable Employment Support Officer (ESO), Stephanie Prince, Mick was able to express to management how the workplace was impacting upon his mental health. Workable thrives on the creation of a three-way partnership between the ESO, the client and the employer. Together, they created a personalised action plan which implemented measures to promote well-being in the workplace. Through one-to-one meetings, along with advice and guidance from the ESO, Mick's employer began to show him more support and understanding towards his mental health issues.
Now, 36-year-old Mick, who lives outside Belfast, is an advocate for people with mental health issues, working with those affected by mental ill-health, locally, and also represents their interests nationally, across the UK.
Action Mental Health is one of seven partners within the SES – Supported Employment Solutions consortium – which is contracted to deliver the Department for Communities Workable (NI) Programme across Northern Ireland. SES supports people with disabilities and health conditions and helps them get back into employment and includes joint lead partners Cedar & AMH, as well as Mencap, Orchardville, NOW, RNIB and Action on Hearing Loss.
Mick is bi-polar and suffers from post-traumatic stress disorder, after spending some of his youth homeless and hopeless on the streets of Dublin.
In recent years, Mick has spent time in London working with the homeless, before later coming to Belfast, where again he worked with local people who found themselves sleeping rough on the streets. Working here in Northern Ireland however, he found himself victim of the stigma which remains to this day on the issue of mental health.
At the time, management had a limited understanding of mental health in the workplace which made it difficult for Mick to speak openly about his condition. His GP encouraged him to seek help and he eventually discovered Workable NI as a means of in-work support.
Enlisting their help about two and a half years ago, AMH staff, who deliver the Workable NI programme, helped Mick regain his confidence while also managing to smash the stigmas surrounding mental health.
"My keyworker Stephanie started by putting policies in place and it really did improve things. "Sometimes employers view people with mental health issues as a burden and sometimes employers think people with mental health issues are using that as an excuse for absences from work.
'Getting Workable involved gave me breathing space and gave me the flexibility to take time off to deal with things and I went from feeling isolated and marginalised to feeling much better. It saved my life when I was going through a rough spot and I managed to keep my job," he said.
"I wouldn't have got through a lot of the things I did if it wasn't for Stephanie's support and the Workable programme."
Though conditions did improve, Mick soon found new employment – allowing him the freedom to discuss his mental health issues with total impunity, as a mental health peer support worker with the Southern Health and Social Care Trust. He also works as a national advisor for the National Collaborating Centre for Mental Health at the Royal College of Psychiatrists in London.
Patricia Kelly AMH Workable Project Co-ordinator commented: "I am delighted that with Stephanie's help Mick was able to avail of the specialist in-work support that Workable (NI) offers and that his employer was able to glean a better understanding of how best to deal with employee mental health issues within the workplace as well.
"Our team of ESOs work tirelessly to deliver the Workable programme across the province, supporting a range of employees and employers to come to manageable solutions within the workplace."