Rowers are going nowhere but they're churning up the miles for Action Mental Health!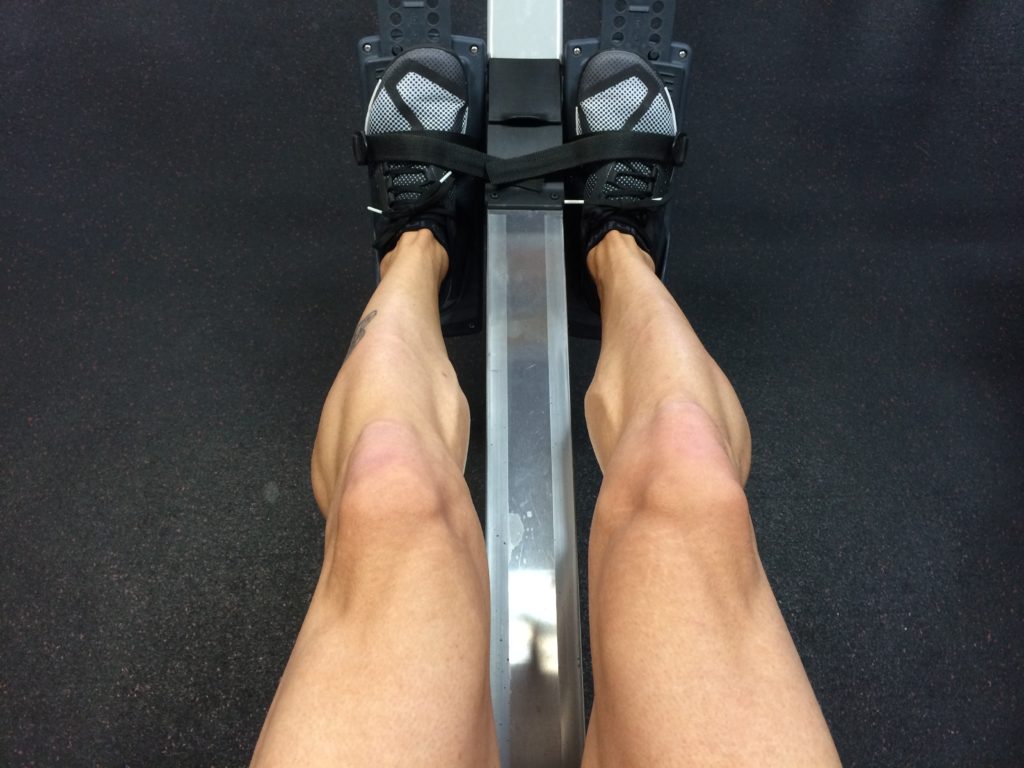 Two men in isolation due to the global coronavirus pandemic are using their time of enforced inactivity to keep fit indoors and fundraise for Action Mental Health at the same time.
Former international and Olympic rower, Derek Holland OLY and Daniel Logan, a novice rower, are both taking to their oars – on fixed machines during the lockdown – in proof that even when stuck at home, you can still help raise funds for one of Northern Ireland's most vital charities.
The men will be taking different approaches to their own particular challenges, but each will test them to the limit.
Daniel, from Antrim, will attempt to row the English Channel on May 2 – equivalent to the length of a marathon, at a 26.2 miles – while Derek will undergo an erg test – rowing 2km in a goal time of seven minutes 20 seconds, on May 16. However shorter the distance, it's no less a feat in terms of guts and endurance.
Daniel, 27, a father of one who is expecting his second child with his fiancé in August, chose Action Mental Health to benefit from his marathon row, stating, "Action Mental Health and cause is very close to my heart".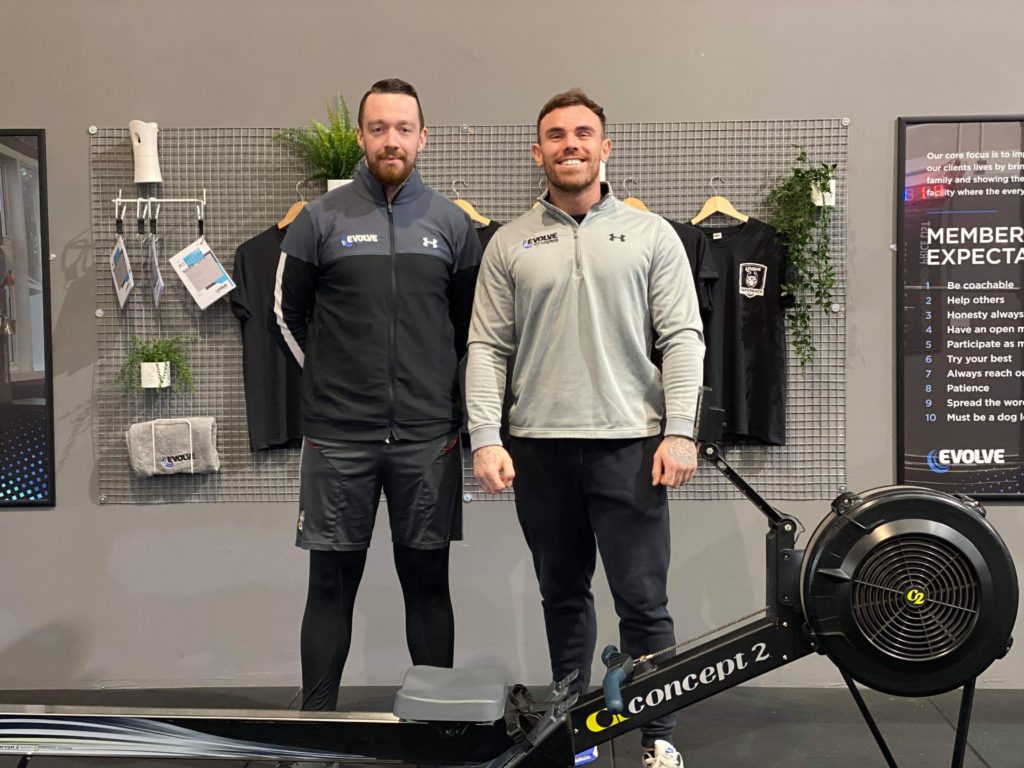 Daniel admits he had 'zero rowing experience' before deciding on his rowing challenge, but began by training on a machine at his local gym, Evolve Health and Performance Gym, in Antrim.
But when Prime Minster Boris Johnston announced stricter measures on our movements, including the closure of many businesses, including gyms, Daniel feared his challenge might hit a dead end.
However, it wasn't long before the gym stepped in to lend him a rowing machine – and so the training continues.
Daniel is combining his training with a 100 burpees (like jumping press-ups from a standing position) a day challenge, for every day of April. He is also road cycling to keep fighting fit ahead of next month's big event which he expects will take between five and six hours to complete.
"I am doing this, not only because of my own previous mental health issues, but because of our statistics of mental ill-health in Northern Ireland," he said.
"Before the lockdown I got up to 10k in a single training session and for a while there, I didn't know what I was going to do since I couldn't train at the gym anymore and because I don't have my own machine at home. But then Evolve offered me one, so I was able to get back to it after a short gap. I plan to do it in one sitting, stopping only to hydrate."
"I'd also like to pay tribute to the owner of Evolve gym, Aaron McClelland, who has gone above and beyond to facilitate my efforts."
After one month, Daniel had raised £500 in sponsorship on his JustGiving page set up for the challenge.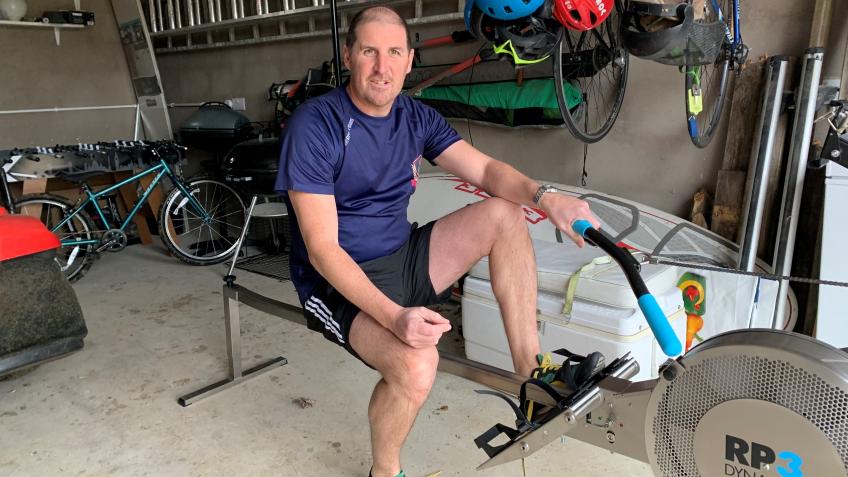 Meanwhile, Derek, who competed in the 1996 Atlanta Olympics, finishing fourth in the Lightweight Coxless Four, will be undertaking an erg – or ergometer test, to be live-streamed on Saturday, May 16.
Erg tests are used to compare rowers to other around the world, with the 2k row proving a blend of endurance and sprinting, which rowers say equates to a gruelling and painful challenge.
Father of three, Derek, is head of rowing at Enniskillen Rowing Royal Boat Club and a Geography teacher at Enniskillen's Royal Portora School. He said the Covid-19 outbreak has resulted in his first break from rowing for decades.
"This is the first time that I have had a break from rowing for over 35 years. I have been coaching for the last 15 years, which has left me with little time to myself to stay active and healthy, as coaching, teaching and family take priorities.
"So, now that I'm not coaching I have set aside 90 minutes each day to start getting active again. I have set myself a challenge of doing a 2km race on the rowing machine and whilst doing it raise some money for Action Mental Health and also the RNLI. Action Mental Health worked with the club last year, doing workshops with the kids and the parents and it is a way of thanking the charity."
Derek, originally from Dublin, said he hopes his pupils – children aged from 13 and 18 who he coaches at school – will tune in on the day to cheer him along, if not in person, but in spirit, from home.
"This would have been our busy period of racing that the kids have trained all winter for, so it's very disappointing for them currently as it looks like no racing will take place this spring or summer.
"But keeping up the training from home will be good for them as it continues the structure and will also help their mental health, as they understand and come to terms with the current situation we find ourselves in."
Derek is mindful that many people may be finding the current pandemic difficult, financially, but is hopeful of raising £1000 for Action Mental Health.
If you have access to a rowing machine and would like to follow the pair's example and keep fit indoors during these unprecedented times, let us know at [email protected]. We'd love to hear from you.
To sponsor Daniel visit https://www.justgiving.com/fundraising/daniellogan and to support Derek visit https://www.crowdfunder.co.uk/2k-erg-challenge