A lost individual no more
As we bid farewell to one of our clients, David James, he reflects on his time with Action Mental Health.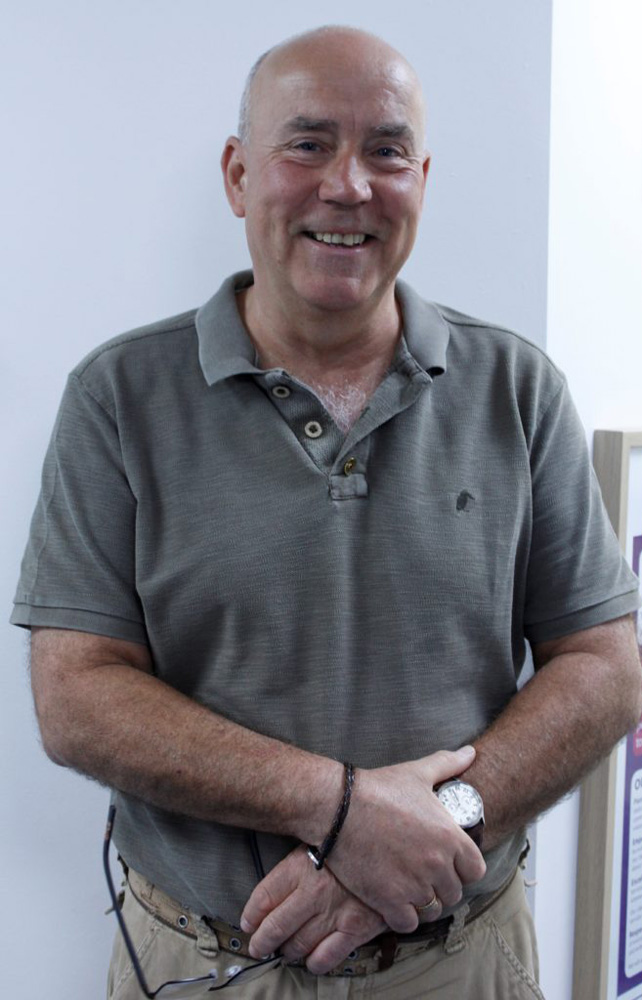 April 26, 2016, morning: an individual who was confident, self-assured, respected and professional. Enjoying life and work.
April 26, 2016, afternoon: a lost individual.
An occurrence on that day (an assault) created someone I did not know, in a strange world. My new self had taken control of the "previous me" and was now looking after "broken me" in a myriad of different ways that I did not know about or had ever experienced.
A process of recovery then begins, although things are too broken to recover, more a process of adaptation to what is left. Part of that adaptation was a recognition that I have to reintegrate into this strange world; become part of it, roll with it, discover it.
New Dave was tentatively introduced to AMH New Horizons in Newtownards.
Originally I wanted to prove to myself that, once again, I could work within a group of people, be part of a collection of folk taking pleasure in an activity in the company of others. A spectrum of activities was offered in a comfortable, friendly environment.
What would I like to do?
What would appeal to me?
Something I knew I was capable of, but had no time to do, was photography and art and I was consequently admitted to the respective classes. After a while I left photography and concentrated on the art class. Every aspect of art was there to choose from; Tiffany Glass, Clay, Oils, Fabrics and Printing, a totally complete array of artistic media.
So I chose to sit and sketch, to see what developed, while enjoying being part of a group once again. I did that for several months developing a talent for soft lead pencil drawing. All the time receiving expert tuition and guidance and a sense of well-being and acceptance from the facility staff. An effortless niceness from reception to management, a pleasure to be part of.
I was given an opportunity to take a qualification in art using Mixed Media (wood, clay, fabric and paint) which evolved into a final piece which described the majority of events and emotions I had experienced since the afternoon of April 26, 2016.  I called it – "A lost individual".
July 2019. Reintegrating and adapting very nicely, Thank You.
We wish David all the best as he leaves Action Mental Health to start the next part of his journey, thank you for sharing your story.
David took part in the Working it Out Project with is part-funded by the Northern Ireland European Social Fund Programme 2014-2020 and the Department for the Economy.