Action Mental Health acquires new corporate partnership with MKB Law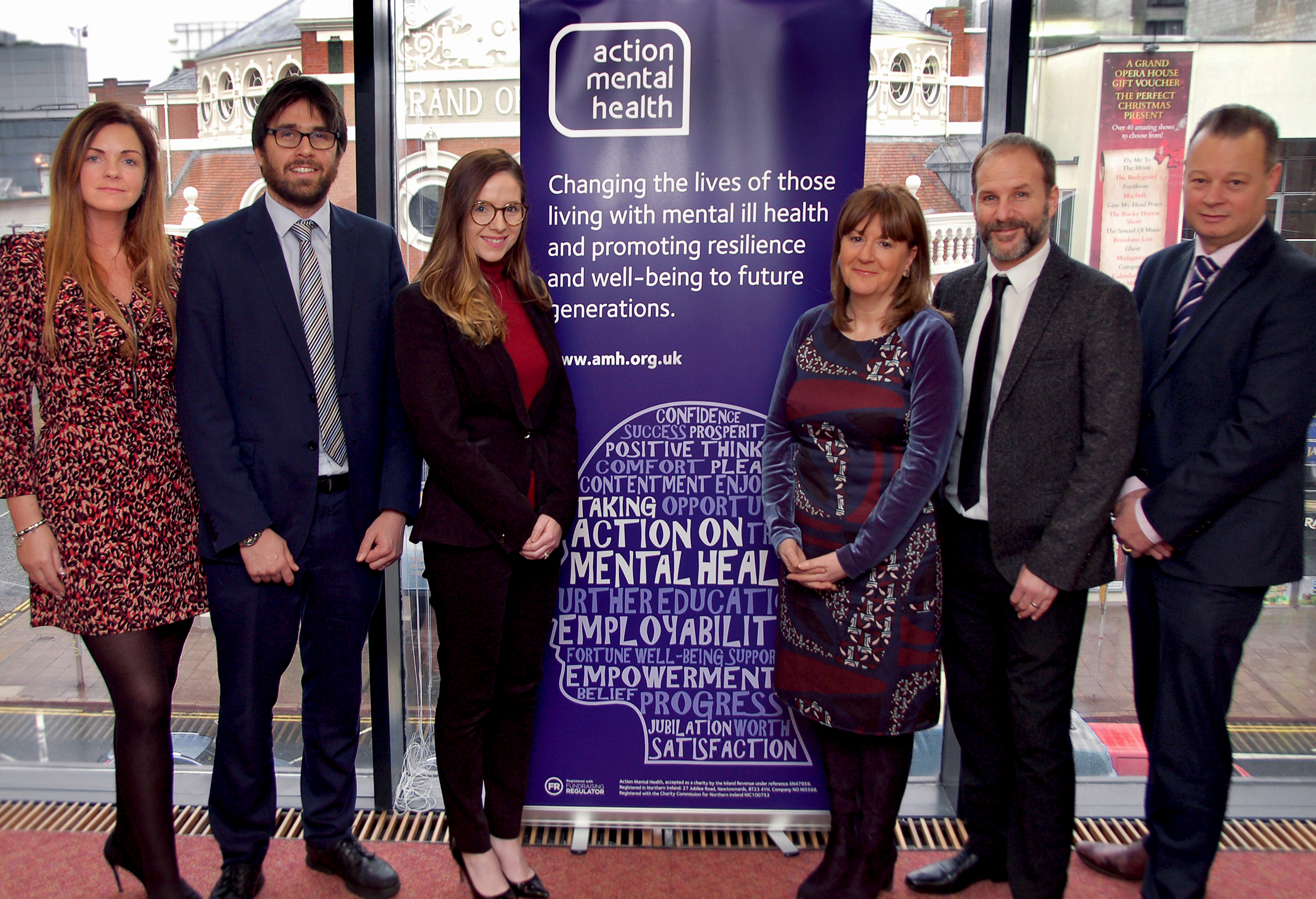 Action Mental Health is delighted to announce its latest corporate partnership – with MKB Law. The Belfast-based law firm selected the leading Northern Ireland mental health charity as its charity partner for 2019 to 2020 and the beneficiary of future fundraising efforts over the period.
By actively supporting Action Mental Health, the Belfast-based firm said it aims to help eliminate the stigma still associated with mental health issues and to help ensure both adults and children receive the support they require.
Associate Director, Suzanne Keenan, comments: "Northern Ireland has a 20% higher incidence of mental ill-health than anywhere else in the UK. As a local firm we are determined to do our part in bringing this number down, and are pleased to be working with Action Mental Health in 2019 and 2020.
"Over 250,000 people in Northern Ireland have a mental health problem. That works out as one in five people. MKB Law operate in many areas of law where people are affected by a mental health issue, specifically Family and Employment Law. MKB Law are honoured to be the first law firm to be supporting Action Mental Health through a charity partnership. Our fundraising will kick off with our staff Christmas Jumper Day on Friday 21st December – remember to check out our social media pages for updates!"
Action Mental Health Fundraising and Communications Manager Jonathan Smyth: "We are very grateful to have MKB Law on board as one of our corporate partners. Action Mental Health works tirelessly with both adults and young people across Northern Ireland to raise awareness and provide support through a wide range of dedicated recovery and resilience programmes.
"Receiving the support of the corporate community, like that offered by MKB Law, helps to ensure the future of these programmes which are becoming increasingly sought-after throughout Northern Ireland."