Action Mental Health and Factor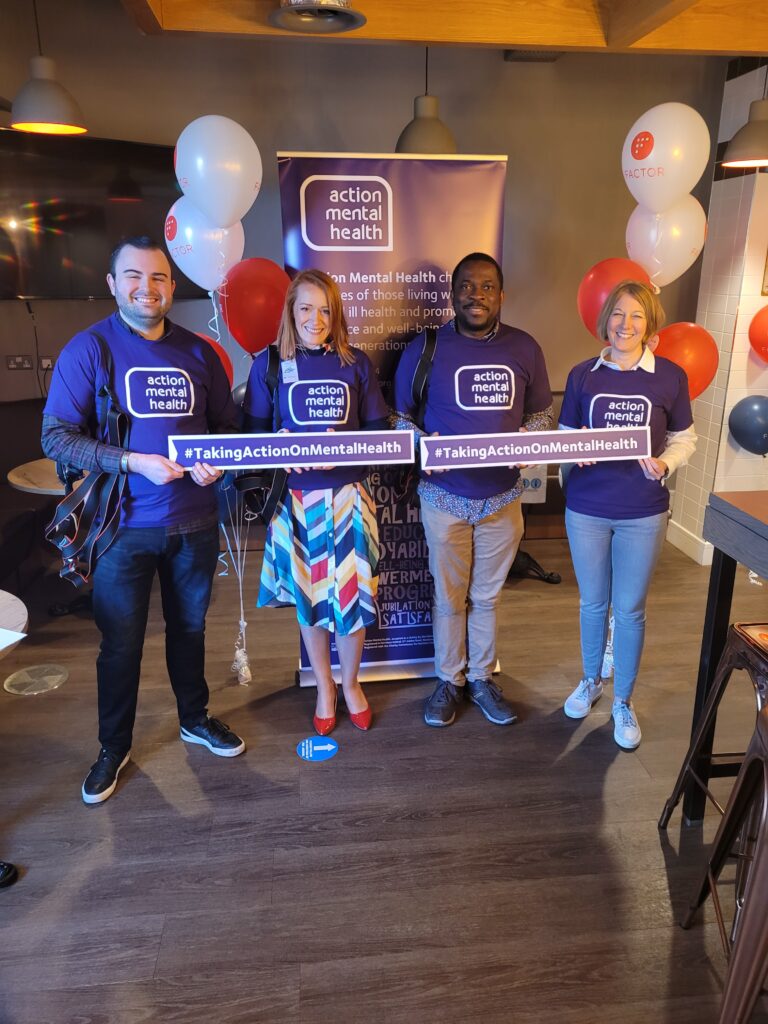 Action Mental Health is delighted to announce their new charity partnership working with Factor – based in Belfast.
Shirley Black from Factor stated:
'We are delighted to support this vital cause; we know that the pandemic has been so detrimental to the lives of people here in Northern Ireland, and if we can make a positive difference by raising money to support the services Action Mental Health provides across the country then we are glad to be involved. We will endeavour to raise not only funds but also awareness of the important cause of mental health and wellbeing.'
Action Mental Health has a fantastic calendar of events for people to get involved in and Factor have signed up as team to launch their partnership by taking part in the Europa Hotel Abseil on the 20th March 2022.
Samantha Coleman from Action Mental Health stated:
'For Action Mental Health, working with corporate partners is rewarding as it allows us to communicate our message to a new audience and of course raise important funds to support the work that we do across Northern Ireland. 1 in 5 of us will experience a mental health problem at some point in our lives and we as a charity are dedicated to providing services that promote resilience, wellbeing and recovery to people of all ages. Without our friends in the corporate sector like Factor, much of this would not be possible, so we are excited to embark on this new relationship with them.'