Action Mental Health announce a new charity partnership with Edgewater Contracts.
Northern Ireland's leading mental health charity, Action Mental Health (AMH), is delighted to announce their new charity partnership with Edgewater Contracts and Specialist Joinery, a construction, fit out and specialist joinery company based at Toomebridge.
Action Mental Health is a charity that changes the lives of people living with mental health issues and promotes resilience and wellbeing throughout our community.
On announcement of the new partnership, Lynsey Graham stated: "We decided to support this vital cause as we know that many in our local communities have been adversely affected by the pandemic, and we want to support our own workforce with opportunities to enhance their own mental health and wellbeing. Anything that we can do to raise both awareness of the mental health crisis facing the country and to raise money to support Action Mental Health with the vital work that they do is a positive step for change."
Throughout the year Edgewater Contracts will be embarking on fundraising initiatives to support the vital work of the charity.
Action Mental Health have a timetable of activities suitable for people of all ages to get involved in. The charity is always happy to work with corporate partners of all sizes to raise much needed funds and awareness of the work that they do.
Action Mental Health's Samantha Coleman commented: 'We are so delighted to have Edgewater Contracts with us for 2022. One in five of us will experience a mental health problem at some point in our lives and half of all problems start before the age of fourteen. Since the pandemic, the need for our services is even greater, so we are very happy to be working with Edgewater Contracts on a series of fundraising events and awareness raising to highlight the important cause of mental health and to help fund our services for local people."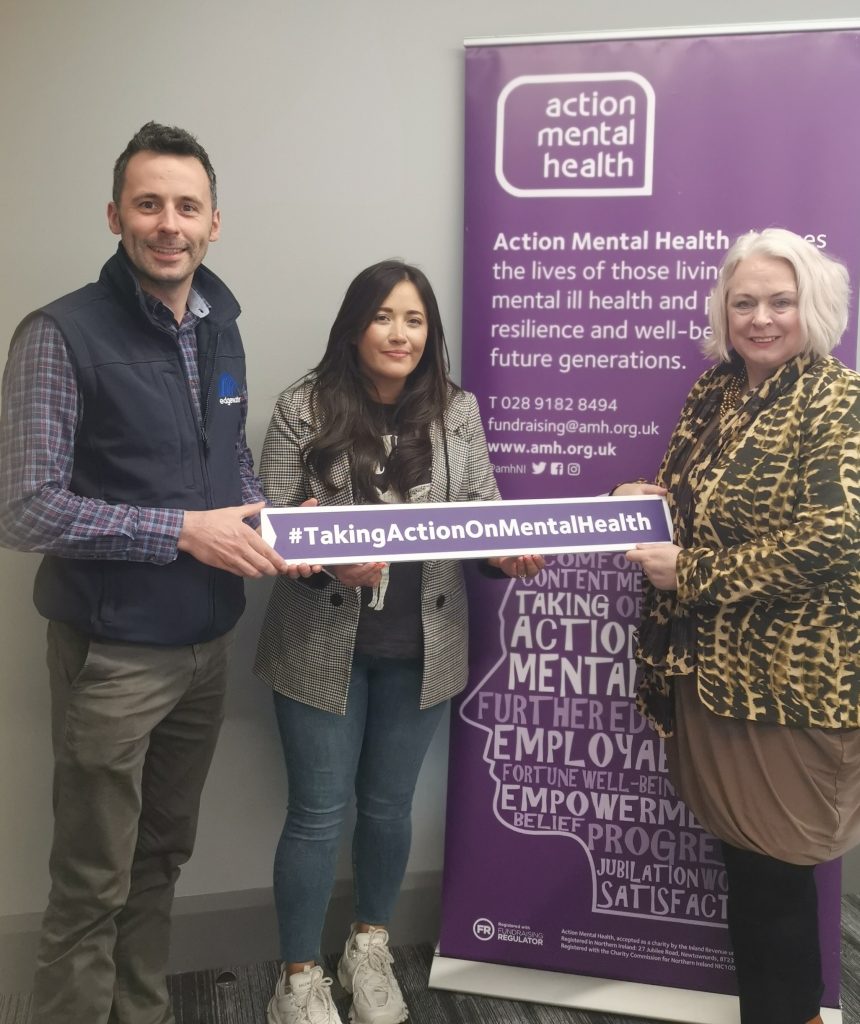 Pictured left to right: Peter Gregg Head of (HSQE), Samantha Burke Procurement Support and Samantha Coleman Action Mental Health
For more information, please contact:
Samantha Coleman, AMH, [email protected]