Action Mental Health announces new partnership with Northern Ireland firm LoughTec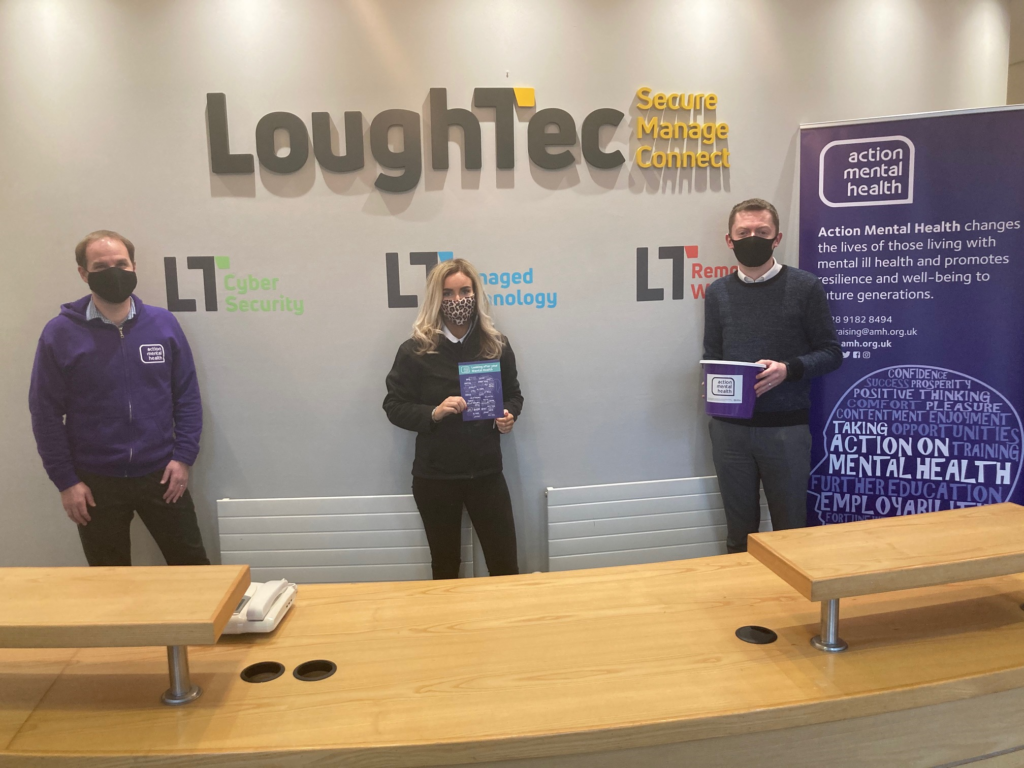 One of Action Mental Health's newest corporate partners, LoughTec, has reflected on the importance of the new relationship in light of the unusual times Northern Ireland is living in, with the ongoing pandemic.
In selecting Action Mental Health as its nominated charity for 2021, the IT specialists are eager to help fundraise for the charity. The company has also signalled its aim to support AMH's range of programmes dedicated to supporting the well-being and resilience of Northern Ireland's children and young people, something that's never been more vital.
Sean McDermott, LoughTec CEO, expressed the firm's commitment to supporting Action Mental Health.
"LoughTec is delighted to support Action Mental Health as its nominated charity in 2021. The past 12 months have taught us to look after what is important, and our mental well-being is a huge part of that. Supporting Action Mental Health will help continue the great work already being provided throughout communities in Northern Ireland by the charity," he said.
"We look forward to playing our part in fundraising for these vital services, and engaging with our staff on the importance of their mental health at home and in the workplace."
Action Mental Health's Fundraising and Communications Manager, Jonathan Smyth commented: "We are very grateful for LoughTec's decision to adopt the charity as a focus for its fundraising for 2021. The pandemic has had a significant impact on our planned events and fundraising campaigns, but we greatly look forward to generous commitment from LoughTec to support us."
"As a local charity, Action Mental Health relies upon the support of the local community and businesses like LoughTec to help provide many of our services. We know that children and young people's mental health has been particularly impacted by the pandemic. As such the need for the specialist mental health services provided by Action Mental Health in schools and communities across Northern Ireland has never been so great."
To find out more about Action Mental Health's range of services or to find sources of support please visit www.amh.org.uk. You can also find out more about LoughTec's services by visiting www.loughtec.com.
If you would like to join LoughTec in #TakingActionOnMentalHealth by establishing a charity partnership with Action Mental Health, please get in touch with their fundraising team.