AMH Celebrates Adult Learning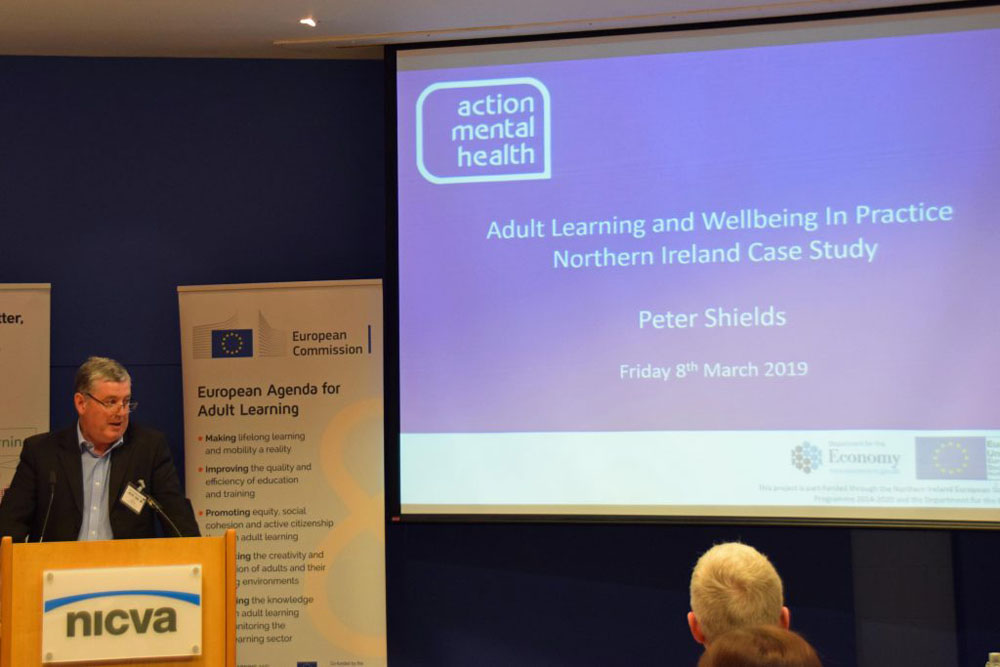 This year marks the fourth year of the annual Belfast Festival of Learning.
The theme of this year's festival is celebration – celebration of our UNESCO status (Belfast joined the UNESCO Global Network of Learning Cities in 2018, the first city in Northern Ireland to do so) and celebration of all the excellent opportunities that Belfast offers across the wide spectrum of learning. The festival showcases a wonderful array of free, fun and interesting events across the city, with something for everyone. Each year it is a fantastic and visible demonstration of 'Belfast a Learning City', bringing to life what learning really means and the impact this has on many people's lives.
Action Mental Health was delighted to take part in a seminar examining the links between adult learning, well-being and work.
Organised by the NI Impact Forum on Adult Learning and EPALE UK, Professor Olga Tregaskis (University of East Anglia and What Works Centre for Wellbeing) presented on the latest research, and Mark Ravenhall presented a report from the Learning & Work Institute – Learning, Work and Health the next 70 years.
AMH's Operation Manager Peter Shields presented on the work of Action Mental Health in Northern Ireland. He was joined on stage by AMH New Horizons client Robert Shanks, who is taking part in the ESF funded Working it Out project in our Ards Service, and one of our Workable (NI) clients – John Morgan.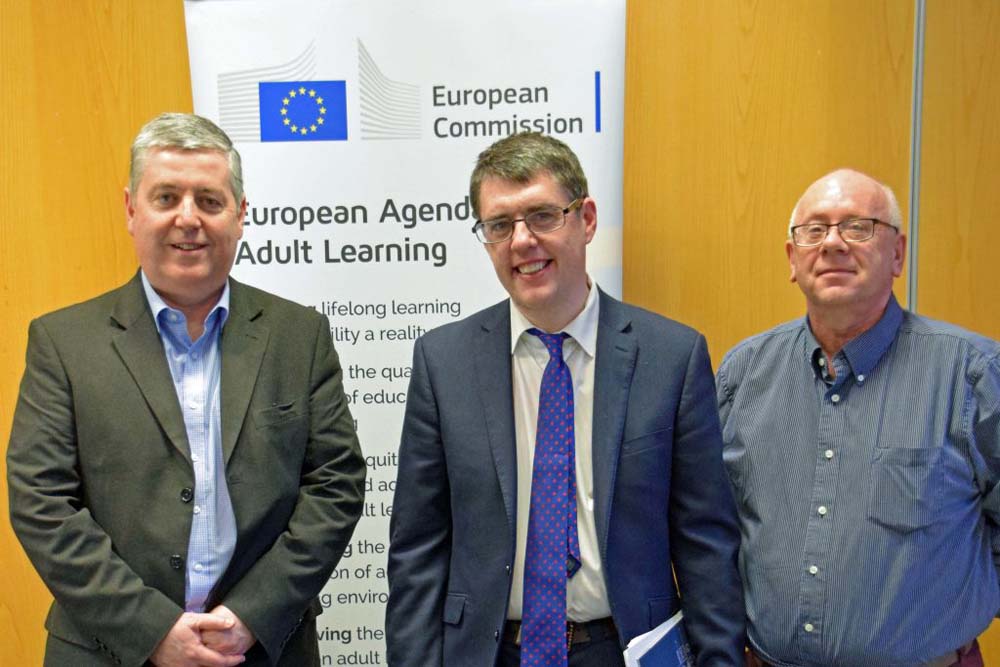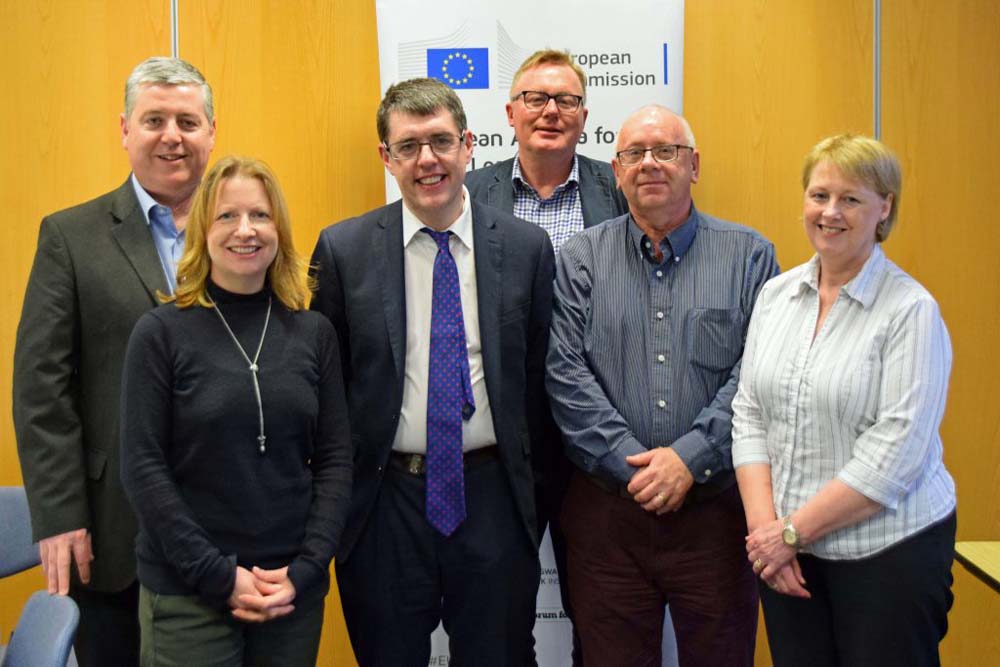 AMH's Working it Out project is part-funded through the Northern Ireland European Social Fund Programme 2014-2020 and the Department for the Economy.  The Workable (NI) Programme is funded by the Department for the Communities.  Action Mental Health is co-lead of the SES Supported Employment Solutions partnership, which is made up of seven disability organisations from across Northern Ireland who have come together to deliver the Workable (NI) Programme across the Region.