AMH New Horizons – just what is it that we do here?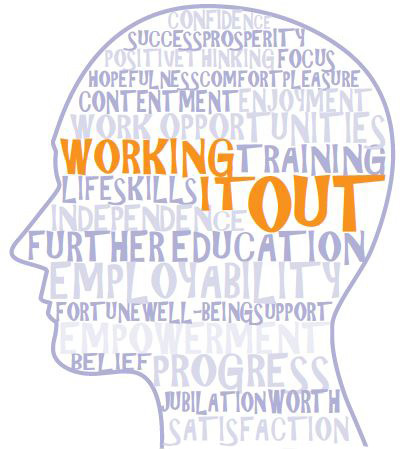 AMH New Horizons supports the recovery of adults experiencing mental ill health who are interested in progressing towards further education/training or employment. Our ESF 'Working it Out' project provides a comprehensive programme of specialist training in personal development, vocational skills and employability.
At New Horizons North Down & Ards, like Action Mental Health's eight other New Horizons centres across Northern Ireland, we aim to help people reclaim their lives, to engage with and glean support from others in a similar situation.
New Horizons enriches the lives of people through a variety of activities from photography, arts and crafts to floral arranging and stress management.
Our wide variety of courses also range from computer classes, retail courses – right up to NVQ level; catering courses, interview skills and customer services training. Our clients can take up volunteering and supported placements opportunities in a variety of fields and industries and even get back into paid employment, all ably assisted by specially-trained, kind and supportive employment officers.
The 'Working it Out' project is part-funded through the Northern Ireland European Social Fund Programme 2014-2020 and the Department for the Economy and the five NI Health and Social Care Trusts.
Employers get a lot out of the programme, by offering clients placements and it is truly a win win, given the benefits felt by the clients – in their confidence, motivation and finding new purpose in life. In the video below, Selwyn Johnston, Service Manager with AMH New Horizons North Down & Ards sums it up…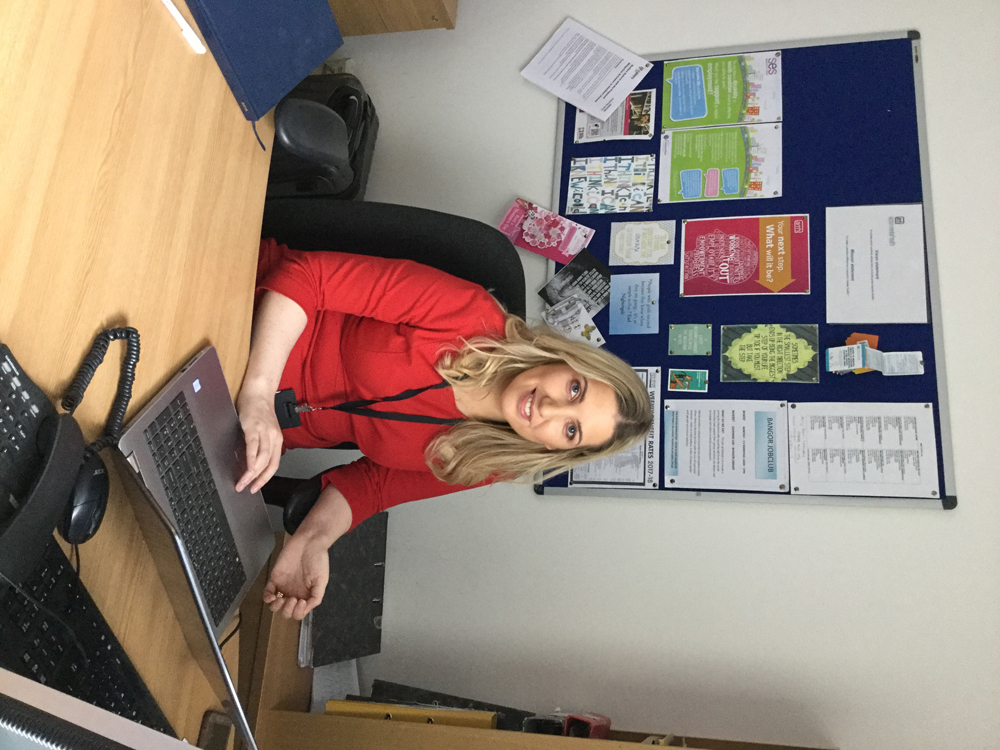 EMPLOYER TESTIMONIALS
Diarmuid Teggart, Staff Officer, Northern Ireland Civil Service
Looking back on the time that the individual spent with us the thing that springs to mind is that we got back more than we gave. By offering a work placement we expected to be doing our bit to help someone find full time employment, someone who perhaps had challenges to overcome. In reality we got a very competent and eager person who blended into the team here effortlessly. Providing a workplacement for just one day a week required so little effort from us, just some basic training and ongoing support, but in return we got someone who made a real contribution to the team, both in terms of output and support for colleagues. She was so appreciative of the opportunity we gave her and we are only too pleased that we were in a position to help. A feel good factor for all concerned I think.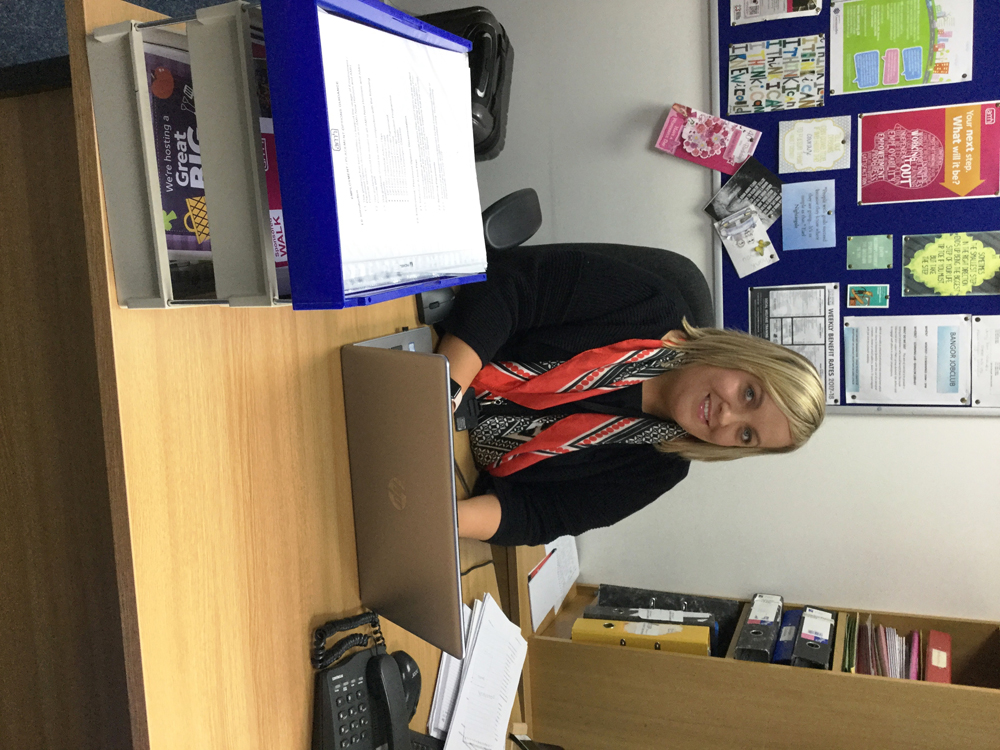 Leeann Matchett, Disability Coordinator, Queens University
Queens has been providing placements to individuals with various disabilities including mental ill health through our Inclusive Employment Scheme for a number of years. The programme is a great opportunity for those who have been unable to get work or have had to leave due to their disability, to develop skills, confidence and gain valuable work experience. It is also proving to be extremely beneficial for the the Queens host Departments. Staff involved are now more aware of how various disabilities can impact individuals in the workplace. The individuals on placement make a very real and valuable contribution to the task in hand and it is great to see their confidence grow on a daily basis. Overall we are proud to be having such a positive impact on peoples lies and wider society.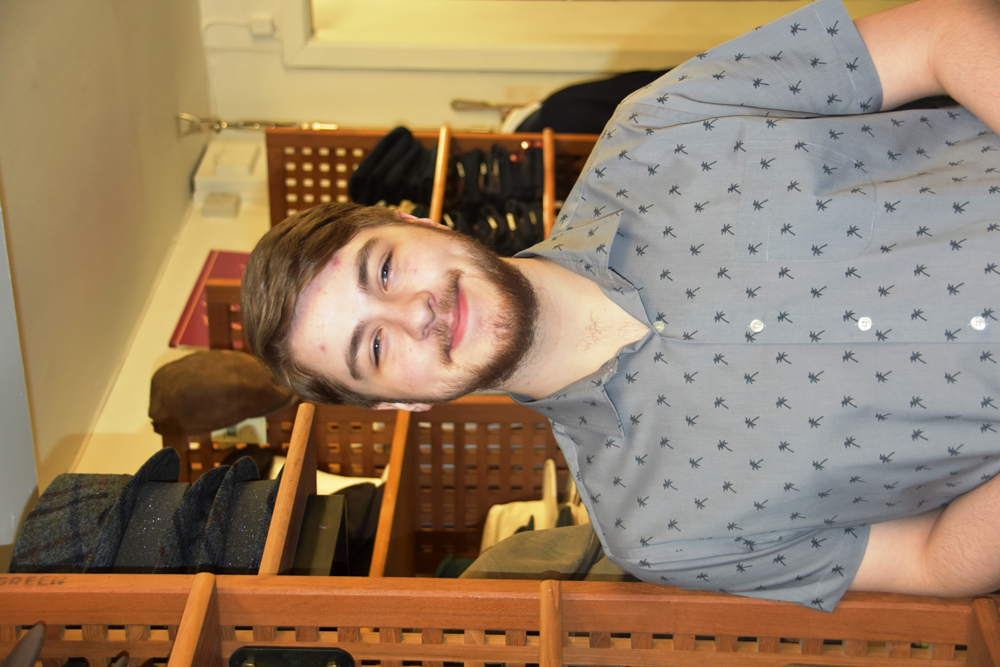 AMH supported Colin's move from being practically housebound to living life – by leaps and bounds
Colin Wright is among the younger generation of clients at Action Mental Health who have been reclaiming back their lives from battles with mental health issues with the help of its wide-reaching support network.
Participating in AMH's varied classes and courses – as diverse as horticulture, photography and computing – Colin's dedicated key worker helped map out the best programme to help him take his first steps into the world of work.
This followed years of social isolation stemming from mental health issues which surfaced when he was still in primary school. It began with physical manifestations of an anxiety issue which would eventually lead to agoraphobic feelings. It left him housebound at times and uncomfortable leaving home for any length of time.
His issues interrupted his education and exacerbated his feelings of social isolation. However, with the support of the local Trust's children's mental health services, he then transferred to adult services where he joined a group for people with social anxiety.
"I could only go out for a short space of time and I couldn't go anywhere if I couldn't be back home within a particular set time," he reveals.
As he battled his issues, Colin was eventually prepared to branch out further and ready to attempt to take the steps to getting on with his life.
"I was ready to go for it – I just needed something to get me there," he says.
Action Mental Health was that something he needed and in 2016 he was referred to the charity.
"Through Action Mental Health I have come on leaps and bounds. I've attended courses in Newtownards New Horizons, that lasted an hour at a time and I've had to attend an appointment in  Downpatrick and that's really quite far away for me. But I did it – before it would have really taken it out of me, physically and mentally, but now I'm getting much better at being further from home."
Since attending Action Mental Health, Colin has blossomed into an articulate young man who exudes an easy charm with customers at Alan Espie Clothing, Newtownards, where he has found a regular weekly training placement – all with the help of AMH's employment officers.
"I'm working here for three hour shifts – so this is the longest I have been away from home. I've been very comfortable at AMH but now I need more, and I'm at the stage of looking forward to experiences outside AMH."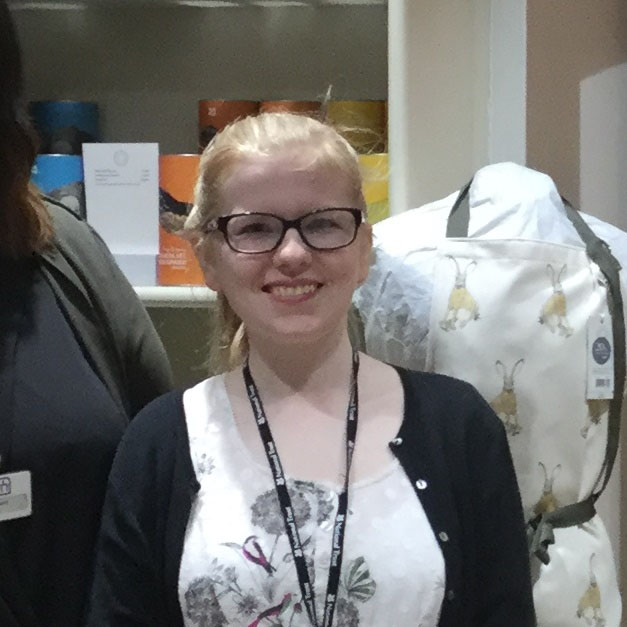 AMH helps Sophie channel her confidence to start a whole new career
Sophie Smyth is among the many young women at AMH whose confidence has skyrocketed since embarking on a retail placement, secured for her through the charity.
The 21 year has been learning the retail ropes at the sumptuous gift shop at the National Trust's Mount Stewart, following her introduction by New Horizons North Down & Ards.
Sophie has been with New Horizons for a year and during that time she has participated in its wide variety of activities, with photography being among her particular favourites.
As she contemplates future paid employment, she has embarked on a Retail NVQ Level 2 qualification which has supported her work at Mount Stewart and given her a greater insight into the operation of a successful retail endeavour.
Looking back at her earliest days at New Horizons North Down & Ards, Sophie recalls how, like many who first arrive, she was nervous. But once she was introduced to people who were experiencing issues similar to her own, she soon settled in and felt much more content. Nowadays, she happily goes about her work and activities at New Horizons with new confidence and an infectious smile.
"The support from my keyworker has been invaluable and the regular reviews of my action plans has helped me to keep on track and look back on what I have achieved," she says.
"I would absolutely recommend New Horizons to others. It has helped me to feel more confident and I have been able to meet new people.'
Sophie is looking forward to finding future paid employment in a retail setting and says her placement at Mount Stewart has given her the practical skills required for her to complete her qualification.
"It has really given me confidence because I was only doing my placement one weekday afternoon shift per week but I've been asked to fill in at the weekend when the regular volunteers can't make it," she says.
"That gives me confidence because they must think I'm doing a good job to be asked to do extra."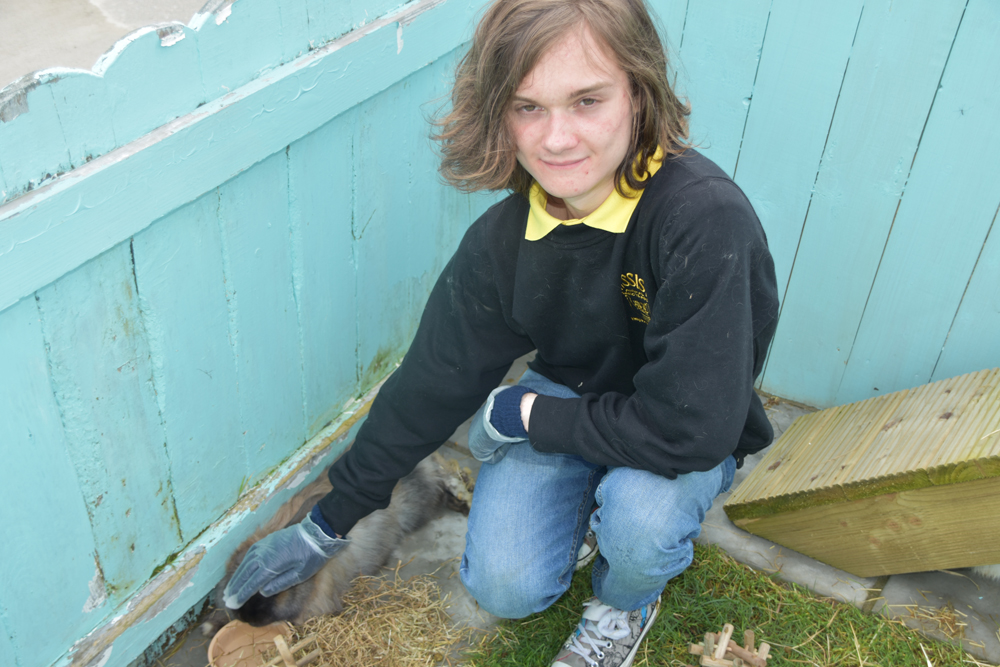 Dylan finds the motivation to start a whole new chapter in life – thanks to AMH
Dylan Beckett found he had little motivation to get on with life as he battled through the burden of social anxiety. He found it difficult to interact with new people and make new friends. It really dragged him down.
But since spending nine months enjoying the camaraderie and support of Action Mental Health he's a different person – and flourishing as he embarks upon a work placement at a local animal sanctuary.
Dylan, 20, speaks fondly of the assistance he's received from Action Mental Health, where he's been surrounded by people who can empathise fully with him.
"New Horizons is a supportive place. I feel more confident and I am planning for the future. I don't feel as stuck, and I also feel that I have a purpose now and that I know where I am headed," he says.
"No one is judgemental at New Horizons and everyone is easy to talk to. I would definitely recommend to others who are struggling."
Like everyone coming into New Horizons, people are encouraged, but not forced, to take part in its varied activities. Dylan went through its IT courses and art, and further exercised his creative side participating in the Tiffany glass-making glasses, which are a favourite of many clients.
And after taking up the training opportunities offered at AMH, he is now thriving as he participates in a work placement at Assisi Animal Sanctuary. So on top of a legion of new friends that he's made at New Horizons, he has also a band of new work colleagues.
Dylan has a natural affinity with animals and he explained how he found himself among the rabbit hutches, dog kennels and the cattery at Assisi.
"I met with the Employment Officer Katrina in November 2017 and expressed an interest in volunteering with animals. Katrina arranged for me to volunteer at Assisi Animal Sanctuary Conlig and I have been there since Jan and I am absolutely loving it," he says.
"I feed the animals, clean out kennels and any other duties required. It has helped me to feel less anxious and I enjoy mucking in as part of the team. The long term aim for me is find employment doing something similar. I feel my volunteering will be a welcome addition to my CV."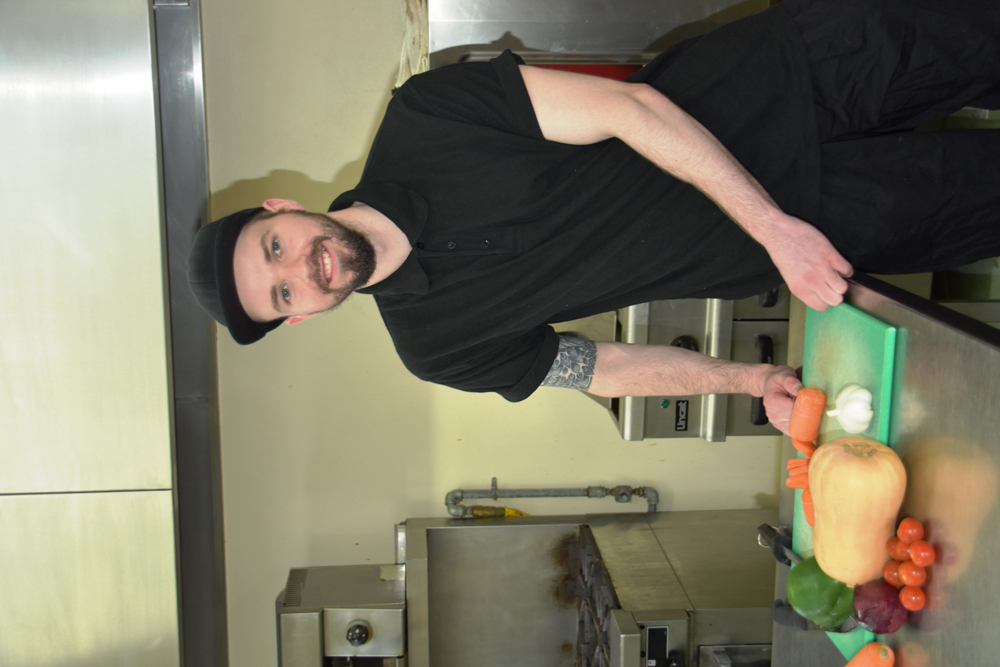 AMH gave Chris the boost he needed to start a new career – and he's loving it!
Chris Nicholl is one of the many people who felt 'at rock bottom' when he was referred to Action Mental Health. But now, after almost two years progressing through New Horizons' variety of services, he now has a part-time job, in paid employment – and quite simply, he's loving it.
Like everyone who seeks the support of AMH, Chris had his own particular mental health issues to work through. When he arrived at New Horizons North Down and Ards, he was a bit nervous – as many newcomers are.
But, like everyone else, he soon found the comfort he sought, by sharing his experiences with others who could understand how he felt, and by working toward realistic and attainable goals tailored specifically for him by specialist tutors.
"At the start I was apprehensive coming into new surroundings, but any fears were soon laid to rest when I got chatting to other people who were in a similar situation to myself. It really helped kick-start my recovery. Getting out of the house meant I felt less isolated and had routine and structure to my week. I could connect with others," he says.
Chris previously worked in the field of plumbing and horticulture and has a keen interest in upcycling furniture. But during his stint at New Horizons he participated in the various courses on offer, including the ECDL computing courses, when a previously untapped interest in catering was sparked.
"I was able to secure an two-week place on a Catering Academy in conjunction with Belfast City Council and the Dept for Communities. When I started, the hotel had just brought in a whole new load of kitchen staff at the same time so it was good that way because of everyone was learning at the same time. Everyone has been great because we're all in the same boat, learning the ropes together.
"Sometimes it is a pressure environment but so far it's been a really great place to work. I am working a few shifts a week, paid, already and hopefully that will increase in the near future."
Since joining the busy hotel kitchen Chris has been shown all aspects of the work involved in keeping it running like a well-oiled machine.
"At the end of the eight weeks I was told that they were offering me a part time job in this prestigious hotel. I was over the moon. I could not have got there without the help of my keyworker Clive who has supported me every step of the way. In fact all of the staff at New Horizons have been so good."
New Horizons has made a real and tangible impact on Chris' life and future and one that he believes others in his position should avail of the first chance they get.
"My piece of advice to anyone in my situation is to surround yourself with positive people who are there to support you and that's what I found at AMH. I would recommend AMH to anyone experiencing mental health difficulties. Make the first step – you will not regret it."
Arts and Crafts abound at AMH
A favourite element of clients' time at AMH, for many, are the art courses on offer. In the video below, Pauline  Matthew, Skills Coach, describes one of the many areas of art the clients participate in.
"For the past few months I've been doing an art course and I'm really enjoying it.
The course is excellent and is so well run and I have learnt so many new skills,
while also enjoying a lot of laughs with the other people in my class."
AMH client, Jill