AMH Promote Embrace the Power of Creativity During Learning Disability Week
Learning Disability Week (14-20 June 2021) raises awareness of learning disabilities across the UK. Fittingly, this year's theme celebrates art and creativity and the vital role they play in self-expression of people with a learning disability.
We will be celebrating Learning Disability Week by highlighting – AMH Promote, based in Bangor, Co. Down, and the many positive stories and incredible talent witnessed on a daily basis at our fantastic training facility. The service offers a wealth of educational opportunities for local adults with learning disabilities.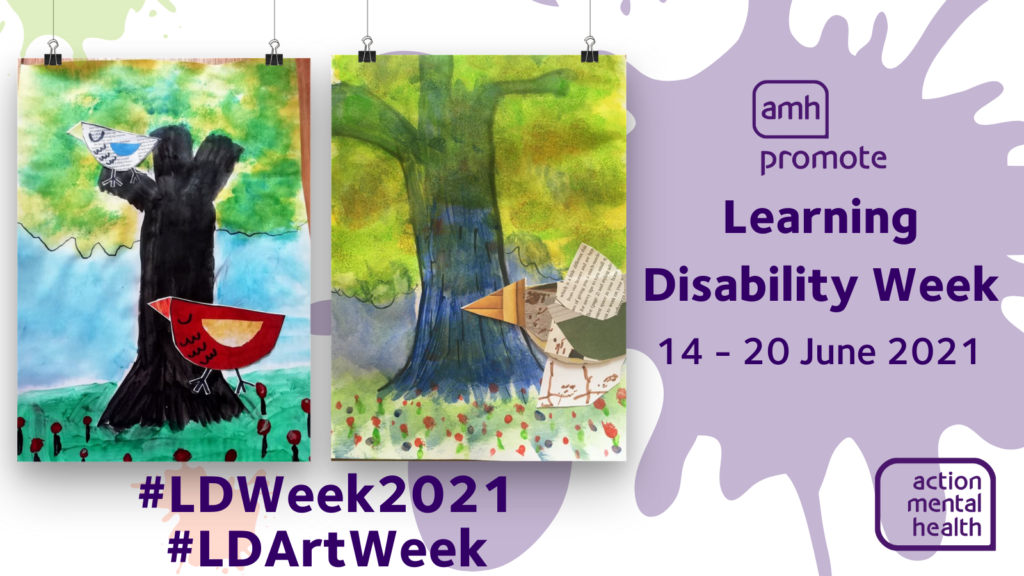 AMH Promote's training is delivered through a day opportunities service, which focuses on the personal development of clients. This positive route can progress to employment options, socially inclusive groups and/or further education.
Courses such as those with ASDAN and OCN NI certificates, cover a diversity of topics such as Self Advocacy, Meal Preparation, Independent Living skills, Sports Studies, Personal & Social Development (PSD), computer skills, digital photography, baking skills, horticulture, communication skills, and crafts.
Above all, AMH Promote's caring environment fosters confidence and independence, with many clients not only enjoying new hobbies, creative activities and careers but importantly, making lasting lifelong friendships as they learn.
Throughout lockdown our talented Promote artists have certainly been Embracing the Power of Creativity by attending Wednesday Art Zoomers and Friday Craft classes on-line and we're delighted that we are now able to offer a blended services with the addition of face to face classes once more!
For more information about AMH Promote download their information leaflet and follow them on facebook and tune into our social media challenges all this week!
#LDWeek2021