AMH Works helps de-stress Northern Ireland workforces right through the pandemic
Northern Ireland businesses coping with employee stress during the ongoing pandemic have been supported by Action Mental Health's specialist employer service, AMH Works.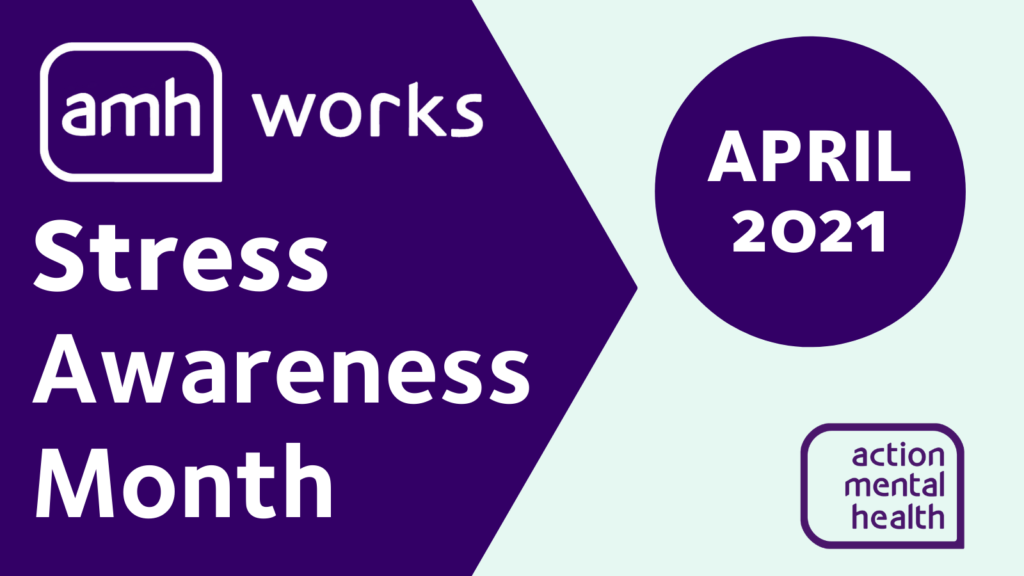 Throughout the past year, AMH Works has been tireless in its effort to meet growing demand for its various training programmes, which help employers support healthy, resilient workplaces – even if they've moved to employees' kitchens.
In 'normal' times, AMH Works develops the skills and learning required to effectively manage employee mental well-being in the workplace. Courses available help workplace managers address mental ill-health in the workplace, offer mental health awareness training, stress awareness, personal resilience programmes and mental health first aid, as well as specialist guidance on spotting those at risk of suicidal thoughts – Safetalk.
AMH Works delivers mental health training and consultancy services to some of the Top 100 companies in Northern Ireland and the UK, including Tesco, Sainsbury's, Allstate NI and Schrader Electronics.
When lockdown happened last April and the AMH Works team found themselves working from home, like so many other teams and employees across the UK, it was recognised that COVID-19 and the subsequent changes introduced as a result, would have an impact on the well-being of so many.
In a short space of time AMH Works was able to adapt its well-being courses to online delivery to ensure continuity of support to clients, to help keep their employees' well-being prioritising during this difficult time.
The team from AMH Works created new courses that looked specifically at how people could manage their stress and build resilience whilst working from home. They also produced free tool kits that were shared with clients, and on social media, to try and ensure that people could access support of some kind.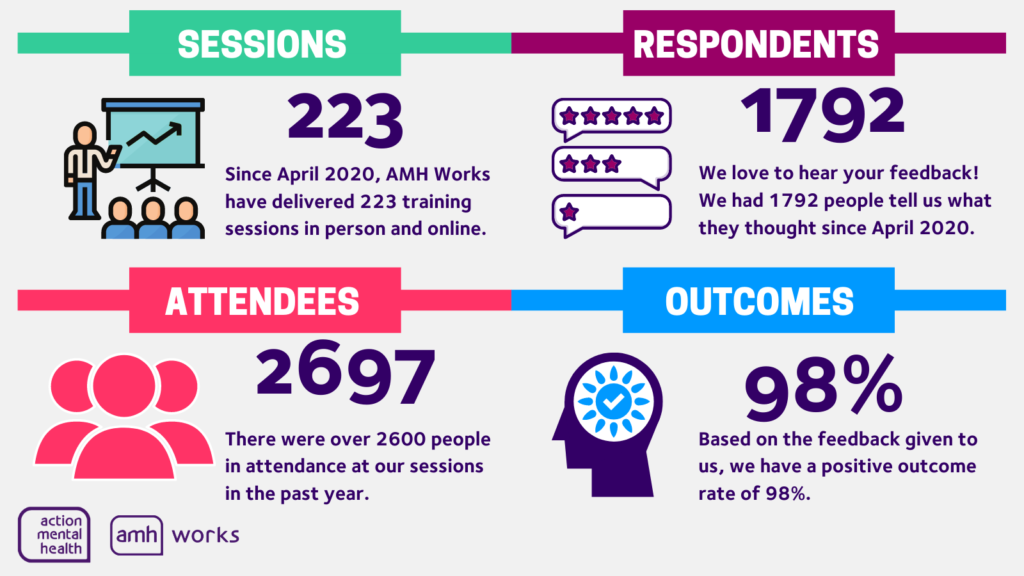 AMH Works Project Manager Rachael Power offered words of assurance:
"As we come out of lockdown and some work places are opening up, we hope that organisations will recognise that this may be a difficult transition for some employees and they will continue to offer them well-being support.
"This period of transition may involve difficult conversations taking place between managers and staff, but we can provide your staff with training to ensure they feel prepared and confident to manage these conversations in a positive and empathetic manner through our Mindful Manager programme," she said.
"We also offer a course that looks specifically at Covid, Stress and returning to work/campus which would be beneficial for all staff during this period of transition," she added.
As Northern Ireland moves forward, the AMH Works team is looking forward to being able to offer its full range of our training courses in person, as well as continuing to deliver online.
"We want to be able to deliver our courses in whichever way is best for our client and their employees."
---
Find out more about our AMH Works' programmes click here or email Rachael Power – [email protected]