Art abounds on World Mental Health Day, and beyond…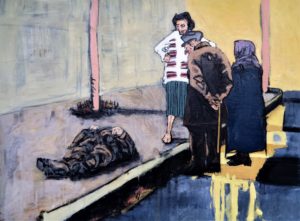 Art is one of the many activities enjoyed at Action Mental Health's New Horizons services dotted around Northern Ireland. So, to help mark World Mental Health Day today, the diverse work of artists both amateur and professional, takes centre stage.
Clients at Antrim New Horizons are presenting their 'Art of Recovery' exhibition at Clotworthy House, Antrim until October 27.
Meanwhile, in Newtownards, artist Brian Kielt presents his one man show 'Bardo: An Unknown Country' at the Georgian Gallery, Ards Art Centre until October 26. His exhibition is being staged in aid of Action Mental Health.