Back to Lisburn for AMH Derriaghy for first time in over a decade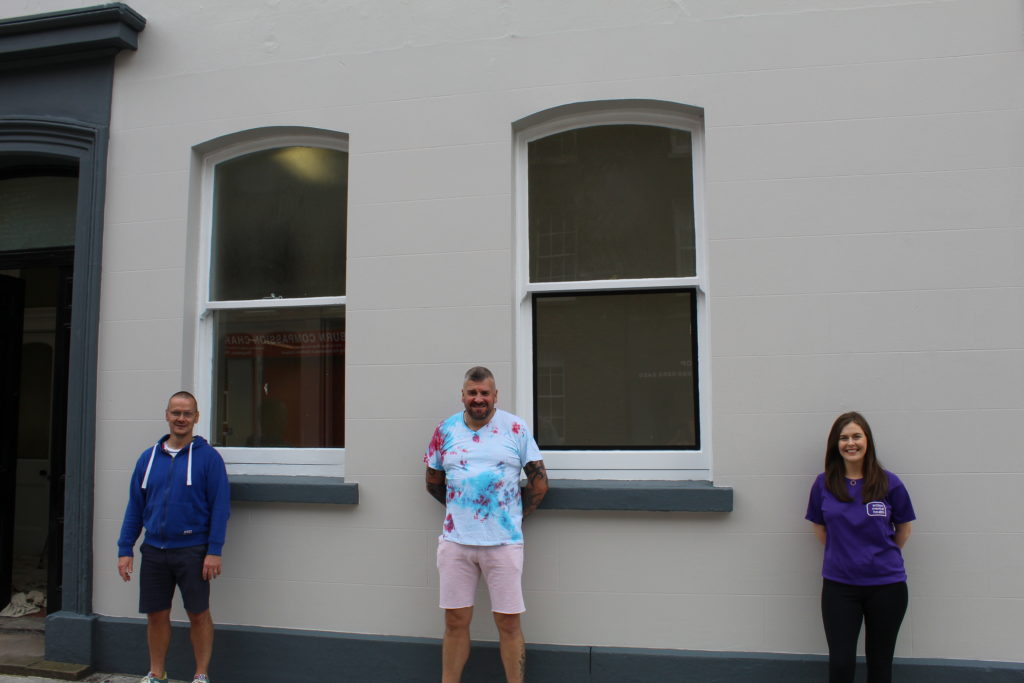 Action Mental Health is delighted to be growing its service in Lisburn with the opening of AMH New Horizons Lisburn. Having served the people of Lisburn and surrounding areas from its current hub in the Cutts, Dunmurry, AMH will be moving to Railway Street in Lisburn at the end of September.
The move to Lisburn will provide more space with improved facilities for clients, coupled with better transport access, being close to both local rail and bus services.
AMH New Horizons supports the recovery of adults experiencing mental ill health and provides a comprehensive programme of specialist training in personal development, vocational skills and employability. Clients take part in the 'Working it Out' project which is part-funded through the Northern Ireland European Social Fund Programme 2014-2020 and the Department for the Economy and the South Eastern Health & Social Care Trust
Action Mental Health's Accept Project was initially established in Railway Street, Lisburn in 1995, before relocating to Derriaghy in 1999. The charity established AMH The Junction for young people in Bridge street in 2001. It too, moved to Derriaghy in 2009 where it merged with Accept to be renamed AMH New Horizons in 2015. The service has continued to grow and develop and the need for bigger premises was clearly evident.
Service Manager Eoin McAnuff said the relocation to Lisburn would eventually offer increased capacity for people in the community experiencing mental ill health, adding that it would also allow many clients to return to face to face services who haven't enjoyed this since the lockdown began back in March.
"We have been working hard over the last six months running a range of online courses to engage our clients. Recently we reopened the service to a limited number to continue face to face classes to those who needed it most. The move however, will enable us to welcome more clients back who haven't been with us for six months. This should help improve the health and wellbeing of our clients engaging in our service. It should also pave the way for an increase in capacity in the future." "We have been actively looking to relocate to larger premises in Lisburn City Centre for quite some time so I am delighted to finally see the move happen as I know how much it will benefit our clients.
Work has been ongoing on the revamp of the Railway Street premises in recent months to enable clients to pursue the vocational and therapeutic courses available through New Horizons.
The coronavirus pandemic will mean the planned opening ceremony will have to be postponed to a later date, clients will however be able to avail of the range of activities on offer immediately.