Beat the Winter Blues with Translink and Action Mental Health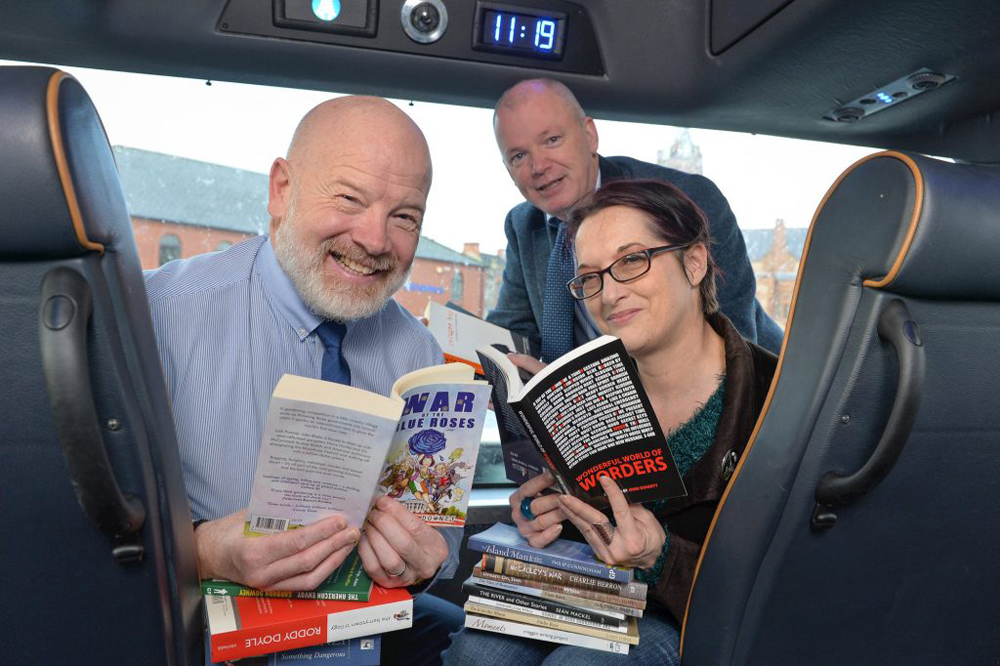 Book 'Pick-Me-Up' 
Blue Monday book sale to promote wellbeing benefits of reading on public transport
On Monday 16th January 2017 – notoriously labelled "Blue Monday" – based on post-Christmas debt levels, failure to keep New Year's resolutions and bad weather, the date is branded as the most depressing day of the year.  Translink has teamed-up with its charity partner Action Mental Health to hold a Second Hand Book Sale in Derry~Londonderry's Foyle Street Bus Station.
Taking place between 10am – 4pm, generous book donations from various organisations including Little Acorns Bookstore and Guildhall Press aim to lift the spirits of the general public and provide a real 'pick-me-up' on these shorter and darker winter days.
The Book Sale will raise funds for Action Mental Health and promote the health and wellbeing benefits of travelling by public transport; less stress and more "me" time including the opportunity to catch up with a good book. 
An NHS Study has raised the profile of the mental health benefits of reading. It found that relaxing with a good book increased self confidence and self-esteem, widening horizons and provided a holistic approach to wellbeing.  Translink is reminding its customers that travelling by public transport is a great opportunity to read & relax. 
Alan Young, Translink Service Delivery Manager – Derry~Londonderry, said:
"We are delighted to host Action Mental Health's book sale at Foyle Street Bus Station on 'Blue Monday' to highlight the strong link between using public transport and looking after your mental health and wellbeing.   Many of our 212 Goldline coach customers read on board the service, finding it's a great way to unwind and arrive at your destination de-stressed also knowing you've made an environmentally-friendly journey. "We'd like to invite everyone to attend our book sale and be a SmartMover this January by making Translink your first choice for travel in Northern Ireland whether you're commuting, shopping, socialising, studying or attending health appointments."
David Babington, Action Mental Health's Chief Executive light heartedly stated that although he's unsure of the scientific basis of Blue Monday, he is totally convinced of the mental health benefits of reading.
 "It's a great initiative by Translink to encourage their passengers to read whilst travelling. Using public transport is already proven to be less stressful than commuting by car. In addition, losing yourself in a good book is a great way to relax. Researchers have shown that even six minutes of reading can be a quick fix for reducing stress levels. It can focus concentration away from worrying or negative thoughts whilst relieving muscle tension. Mindfulness may be a newly recognised intervention, but reading is the original meditation"
For more information about this event please visit www.translink.co.uk/amh/ or call 028 90 66 66 30.