Belfast Trojans face US Vikings in community day in aid of Action Mental Health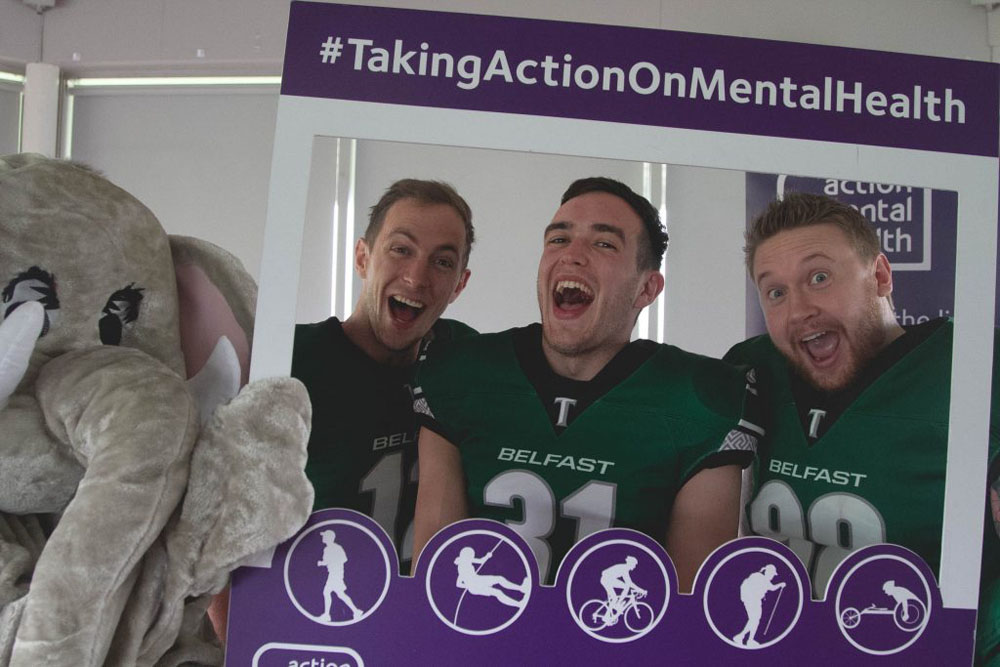 The strongmen of Belfast Trojans are facing the might of a band of American footballers for a special community fun day in aid of Action Mental Health.
The local team face the Augustana College Vikings from Illinois on Saturday, May 25 during a day of entertainment for all the family.
Together, the Trojans are a strong band of brothers who enjoy a camaraderie that has taken them to success in their field. But it's also a network of support that has provided a lifeline to members in their darkest hours.
The club decided to donate the proceeds of the Community Day to Action Mental because of its current focus on mental health issues, under the hashtag #LetEmKnow.
The campaign is being spearheaded by members like former Leeds University Gryphons player Andrew Marks, who lost a friend to suicide following a weekend night out with friends in 2017.
Andrew, 24, and his university rugby team had been with their friend James Burke only days before and said he had been 'laughing and joking' with everything. James, a law student who excelled in rugby league, had represented Jamaica in the 2014 Commonwealth Games.
Following his untimely death James' mother Sharon set up the James Burke Foundation aimed at promoting better mental support for young people. In the wake of his friend's death, Andrew  joined forces with the team, his family and community to fundraise for the foundation.
Now back in his native Northern Ireland, Andrew is sharing the message on which the foundation was based and is keen to keep the discussion of mental health matters going among players.
One of those players, John Mahon, only joined the Trojans this year following the death of his mother in January.
At 20 – and following the death of his father when he was just 13 and a pupil at Downe High in Downpatrick – the Ardglass lad felt desolate, alone and lost.
Though he has a supportive family, being the youngest of five siblings, he found that he was only leaving the house for college, to attend his software engineering course at Belfast Met.
But then his brother, a former member of the Trojans, told him to sign up. He followed his big brother's advice – and it's provided a much needed lifeline for him.
"There the most supportive bunch of people I've ever known," he said.
Player Danny Tarr agrees. "They're like a bunch of brothers to me," he said.
Danny, 28, found comfort in the Trojan family after he was seriously injured in a head-on car crash in Donegal last July which put him out of running for the team's semi-finals a month later.
Following the crash he developed PTSD (Post-traumatic stress disorder) when he began dreaming of the terrifying collision. His inability to play in the team's competitive clashes had a detrimental impact on his mental health, but it's been through the fraternity and brotherhood of his teammates that he is able to focus on a positive recovery.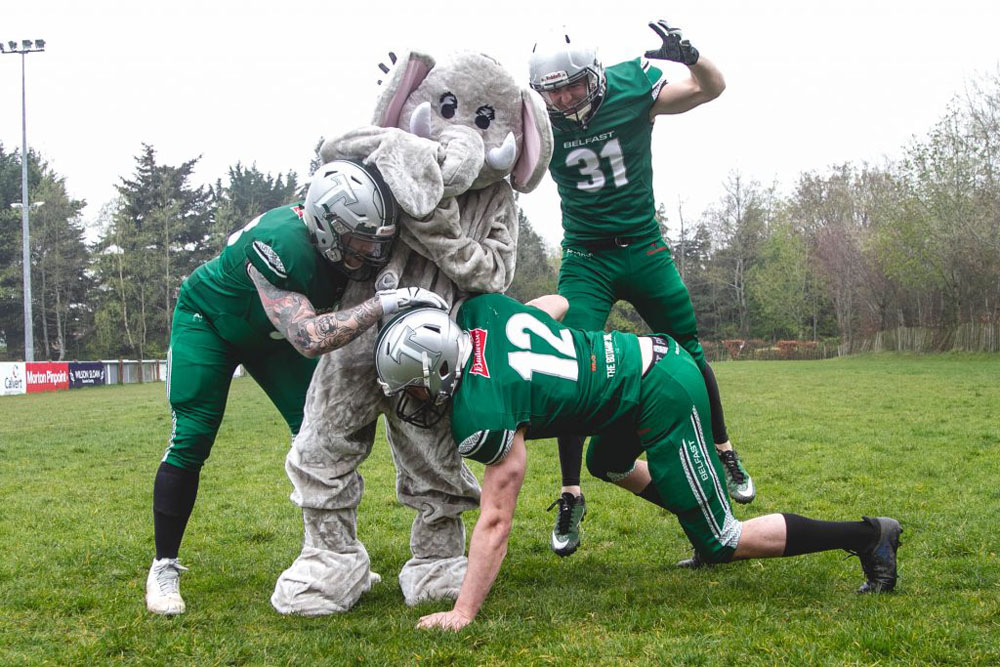 For further information about the fun day – when you'll get the chance to 'crack the safe' and win £10,000 – or to purchase tickets visit www.trojanscommunityfunday.eventbrite.co.uk