Belleek Pottery launch a special mug to support Action Mental Health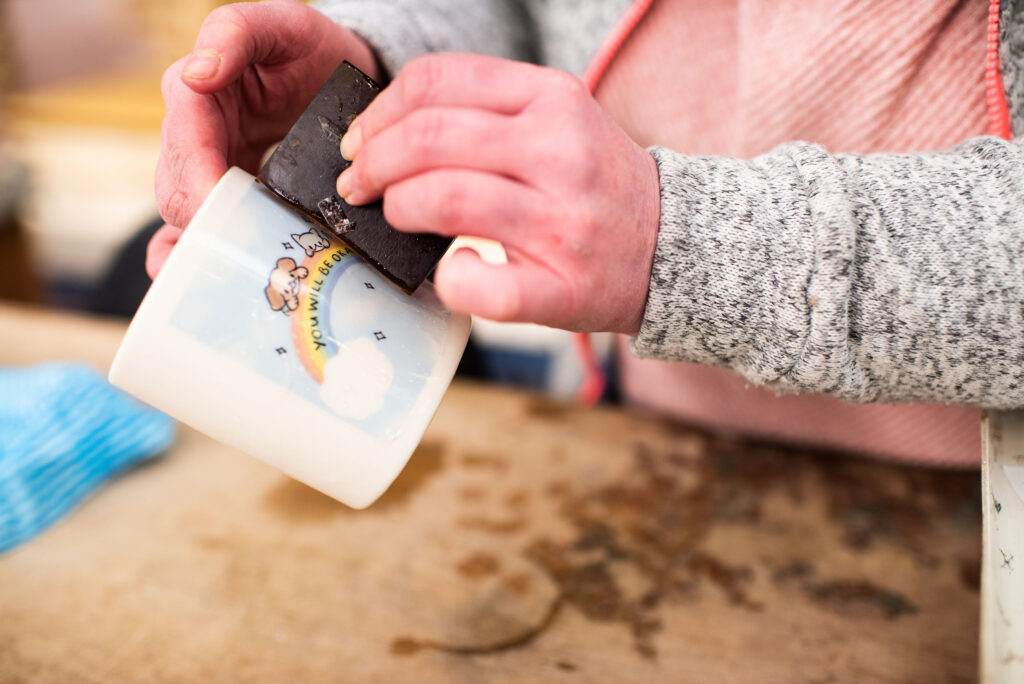 We are proud to announce a special collaboration between Belleek Pottery and Action Mental Health.
Looking for ways to raise much needed funds for this amazing charity, Belleek Pottery and Action Mental Health launched a design competition in 2021 to allow AMH Clients to express their mental health issues through art. The aim was to design a decal that will be applied and fired onto a Belleek Mug. We received many beautiful entries and after careful consideration from the selection panel, including guest judge, artist and designer Terry Bradley, Zoe's Rainbow Mug was selected to go into production and offered for sale with 20% of the proceeds of the Rainbow Mug will go to Action Mental Health.
The winner, Zoe, described her design;
'I made this design on my tablet because I was inspired by the theme of HOPE. When I think of hope, I think of rainbows which are a lovely symbol for healing and recovery. I have struggled with Mental Health issues from a young age and the most important thing I have learnt on my journey is that healing is not linear. For me and many others healing is an everyday process, some days are much harder than others. Drawing and connecting with others at AMH has helped me rediscover
HOPE. We have survived the most difficult days. You will be okay.'
Guest judge, Terry Bradley commented: 'Zoe's description of how healing is not linear perfectly fits her quote of 'You will be ok'. Terry also told us: 'This is honest and makes you smile. It is a positive affirmation during times when anyone is struggling and the rainbow and bright image acts as a reminder of the beautiful things in life.'
Recently, Belleek Pottery welcomed Zoe, along with representatives from Action Mental Health to celebrate the launch of her mug. Zoe got to see the production process and even got to apply one of her very own decals.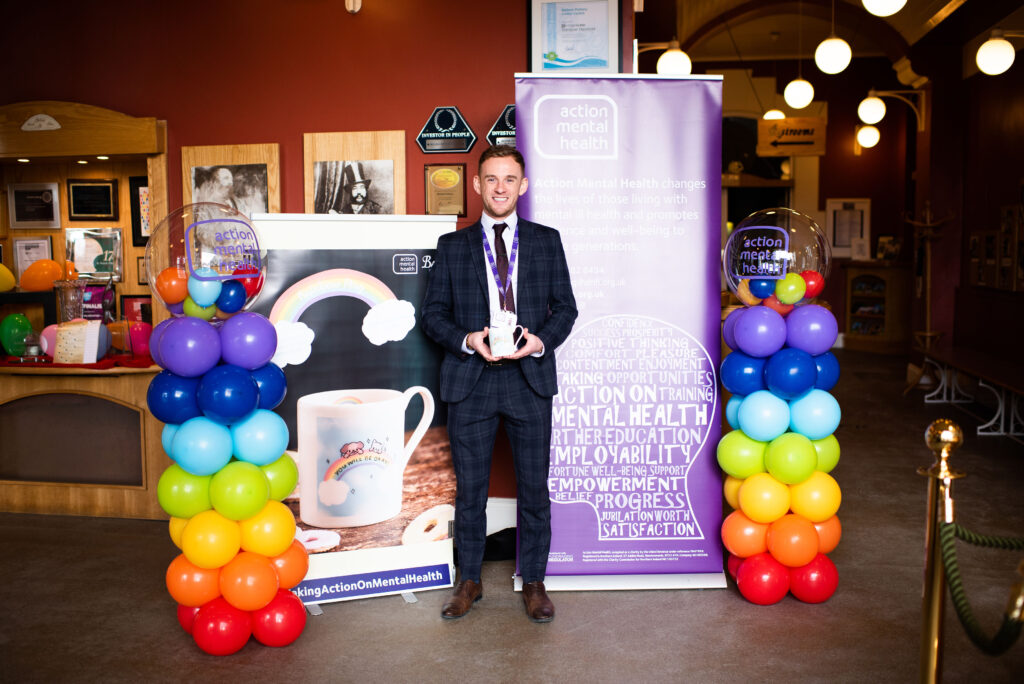 The Rainbow Mug is now available to purchase at Belleek Pottery, all Belleek Living Stores and www.belleek.com.
To purchase your mug(s) – click here or call into your local Belleek Living Store.