#BlueMondayAlternatives
The third Monday of January is considered to be the most depressing day of the year – Blue Monday – the festive season seems a distant memory, the credit card bills are looming, payday is some way off, the weather is cold and miserable and new year resolutions have been forgotten!
Blue Monday first appeared as part of an advertising campaign for a holiday company! Despite its origins #BlueMonday continues to surface every January, and is increasingly linked to mental health and depression. A few years ago, the charity Mind attempted to dispel the myth that Blue Monday had anything to do with depression.
This year's Blue Monday falls during a lockdown in a worldwide pandemic, meaning that challenges faced by many people in winter will be felt even more acutely. so we're sharing a few #BlueMondayAlternatives
We're loving Samaritans #BrewMonday campaign, which kicks off today. Keeping connected at a distance is the theme behind this year's alternative to #bluemonday. It's time to put on your preferred brew and take some well-deserved time out.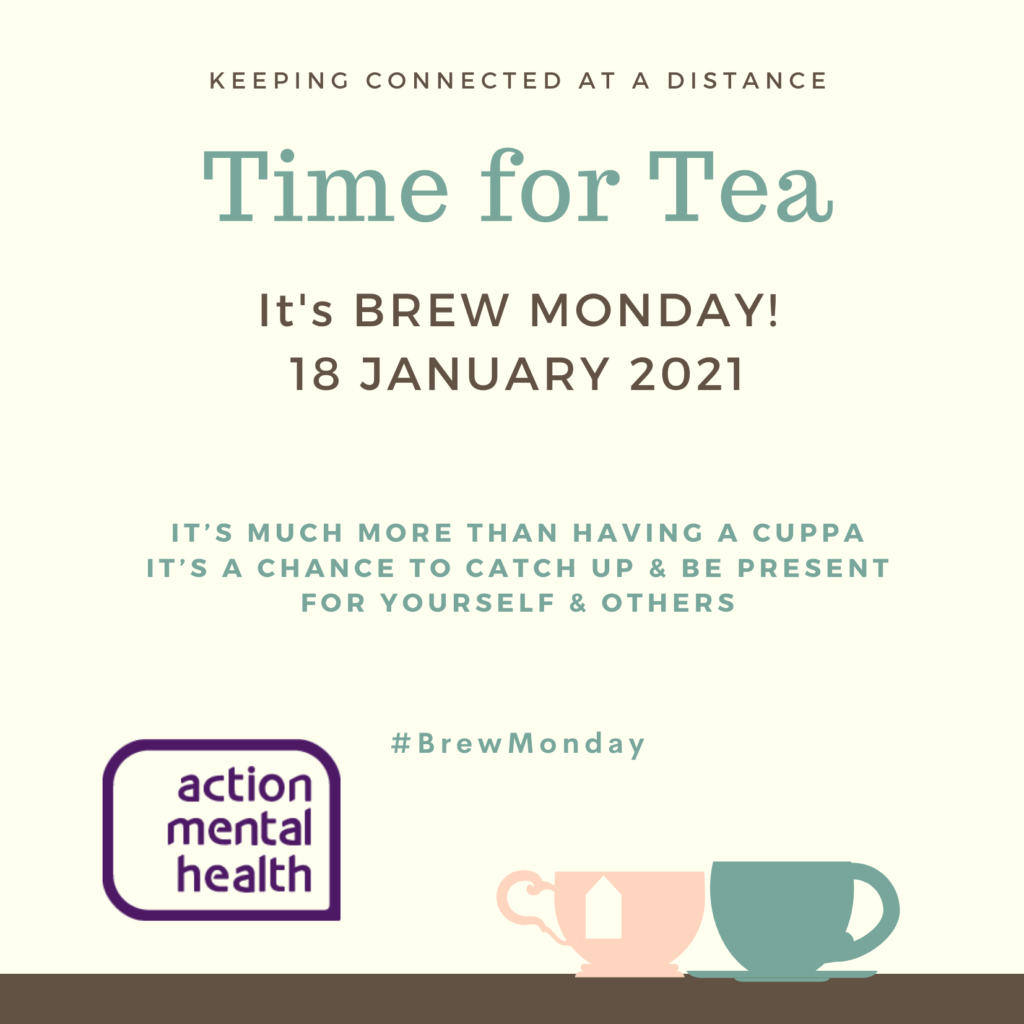 It's much more than having a cuppa, it's a chance to catch up and be present for yourself and others at home or if you are at work. If you can't make BrewMonday, why not put the kettle on and make some 'me time' whenever it suits you making this one of your new year resolutions.
Joining others? – Group call using platforms such as Zoom, Skype, Microsoft Teams, Google Chat, What's App (Up to 4) or Facebook Messenger – just taking part is the important bit! Find out more https://www.samaritans.org/support-us/campaign/brew-monday/ #BrewMonday
Time for me, time for tea . . .
We've come up with our own! #PurpleMonday – we wonder will it catch on?