Foyle hustings event hears call for greater investment in mental health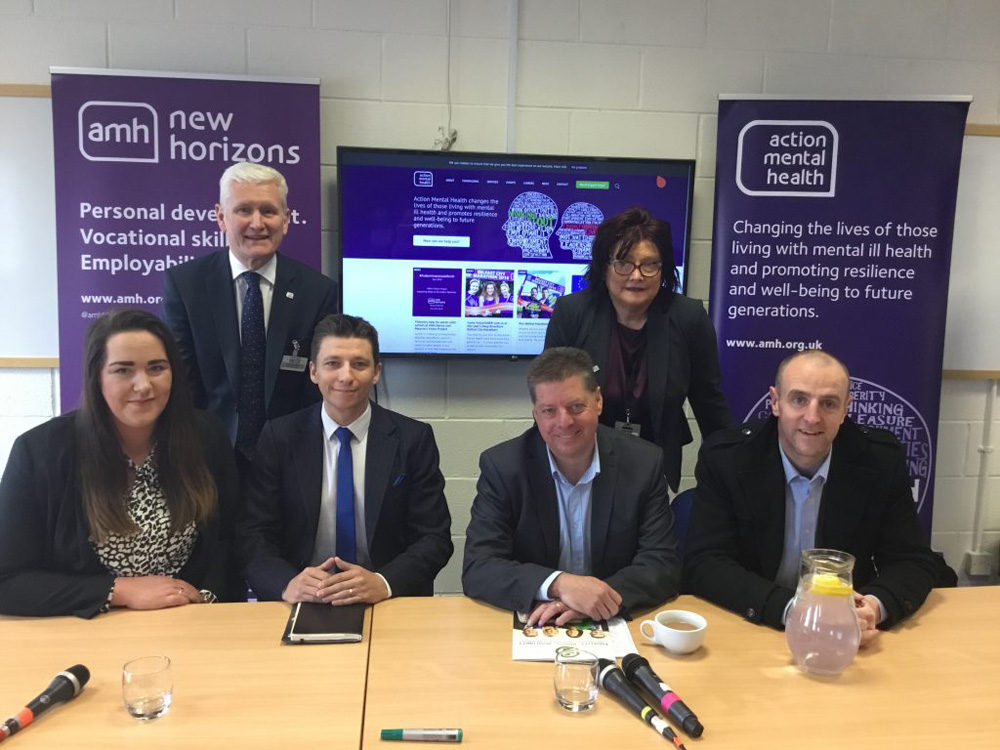 Clients of Action Mental Health in the North West have called for a greater focus on mental health services during a local elections hustings event at its Foyle New Horizon Service in Derry/Londonderry.
AMH Chief Executive, David Babington, also called for better investment in mental health services when he addressed clients, mental health stakeholders and representatives of the local parties who are running the forthcoming local council elections.
The event gave the audience the chance to quiz their local politicians on some of the issues that matter to them most – notably mental health and well-being.
Service users from the charity raised questions on a wide range of topics. These included the impact of Brexit and the ongoing stalemate at Stormont on mental health funding; issues around marriage equality; benefit reform and housing and how these factors can have a particularly severe impact on people with mental illness. They also asked what actions the Council could take to address issues at a local level, such as what could be done to promote early intervention and better signposting for local sources of mental health support.
Representatives who took part included Mark Durkan (SDLP), Rachael Ferguson (Alliance), Conor Heaney (Sinn Fein), Derek Hussey (UUP) and Ryan McCready (DUP).
Similar events have taken place around some of Action Mental Health's nine New Horizons service across Northern Ireland  in the run up to May 2nd local council elections.
David Babington said: "For too long Northern Ireland's mental health services have remained the Cinderella service within the NHS. Add to that the lengthy hiatus of the Northern Ireland Assembly at Stormont and we have a mental health provision that's not fit for purpose. Northern Ireland has the highest incidence of mental health problems in the UK, and the lowest level of spending on mental health services and as a result the situation is unsustainable.
"The share of the health budget allocated to mental health is much lower than England yet our incidence of mental health problems is 25% higher. It's a similar picture in comparison to Scotland, Wales and the Republic of Ireland. Our need is greater yet we invest the least."
"If we don't break that cycle, it is self-evident that the problems will continue to mount and that mental health provision will continue to be the forgotten service in our NHS locally. To simply match the rates of investment seen in England we would need to see an increase of £130m each year, however our overall trend is of investment declining."
Clients who attend New Horizons take part in the Working it Out project which is part-funded through the Northern Ireland European Social Fund Programme 2014-2020, the Department for the Economy and the five NI Health and Social Care Trusts.