ChatPal app launched to support mental health during Covid-19 and beyond – download today!

'ChatPal- Your Positive Psychology ChatBot' is a new mental health app designed to support users' mental health and wellbeing. Developed by researchers from Cork Institute of Technology (CIT) and Ulster University, the app is available for use 24 hours a day, seven days a week. ChatPal is a research project funded by the EU and the Northern Periphery and Arctic Programme. Action Mental Health is a member of the project team.
The COVID-19 pandemic placed further pressure on already stretched mental health services. Therefore, ChatPal has been launched early to provide support during these unprecedented  times. Helplines and online services have provided increased options for continued access to mental health and wellbeing support. This is of particular concern for people living on their own who may be feeling even more isolated and anxious.
The app can maintain a dialogue with users around how to maintain positive emotions and good physical health, develop relationships, as well as engendering a sense of accomplishment and meaning. This dialogue was developed by a team of Researchers within the Department of Sport, Leisure and Childhood studies at CIT which is based on the well known positive psychology framework called "PERMAH."
Dr Raymond Bond, Reader in Data Analytics at Ulster University said, "The ChatPal chatbot app is a computer program that can have a very basic conversation with users, and is developed using a form of artificial intelligence. It augments and extends the reach of traditional existing services without replacing these services."
David Babington, CEO, Action Mental Health, said "I can really see the need to provide 24/7 digital services that blend and complement our traditional services and our recent experience in responding to the COVID-19 pandemic has given this much greater emphasis. Chatbots are very engaging digital tools that facilitate positive conversations with clients – and that's what people need – 'conversation.' We really do believe that the ChatPal app will be effective in coaching and upskilling people to support self-care and better management of their own wellbeing."
Dr Alex Vakaloudis, Senior Researcher & Software Development Team Lead at CIT, commented "The Nimbus Research Centre in CIT hosted an INTERREG NPA ChatPal 'Chatbot Design' workshop early in 2020. The Workshop comprised of a variety of CIT academics, staff, and student representatives with mental well-being interests, in order to share their own experiences and insights in a collaborative and creative setting."
Professor Maurice Mulvenna of Ulster University said, "In our recent survey of over 180 mental health experts and professionals, over 75% of respondents said that they believed that chatbots are important in mental health care and that they would support the use of an app such as ChatPal, mainly for self-care, training and educating or coaching people about mental health and wellbeing."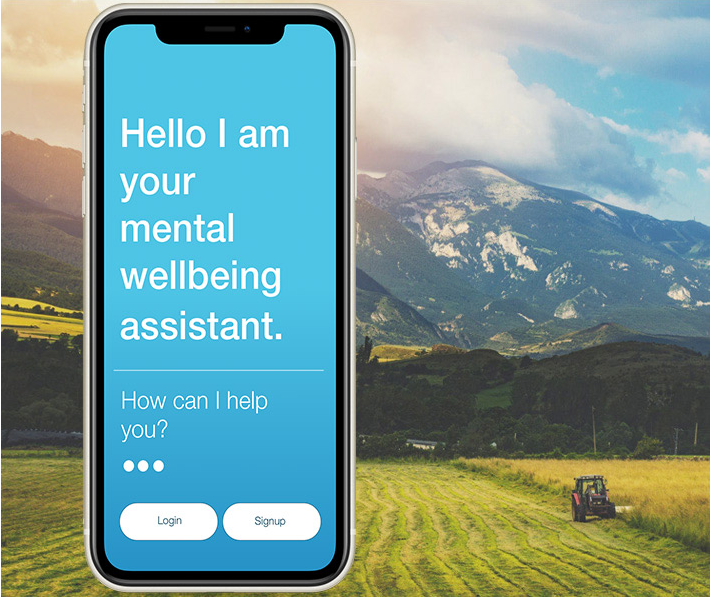 The ChatPal app is now available for download on the Google Play Store here: https://bit.ly/ChatPalApp
For more information please visit: http://chatpal.interreg-npa.eu/
---