Dads to Be
International Men's Day (IMD), Thursday 19 November, is a global day of observance held every year. Now celebrated in 60 countries worldwide, It invites everybody to come together and celebrate men and boys in all their diversity.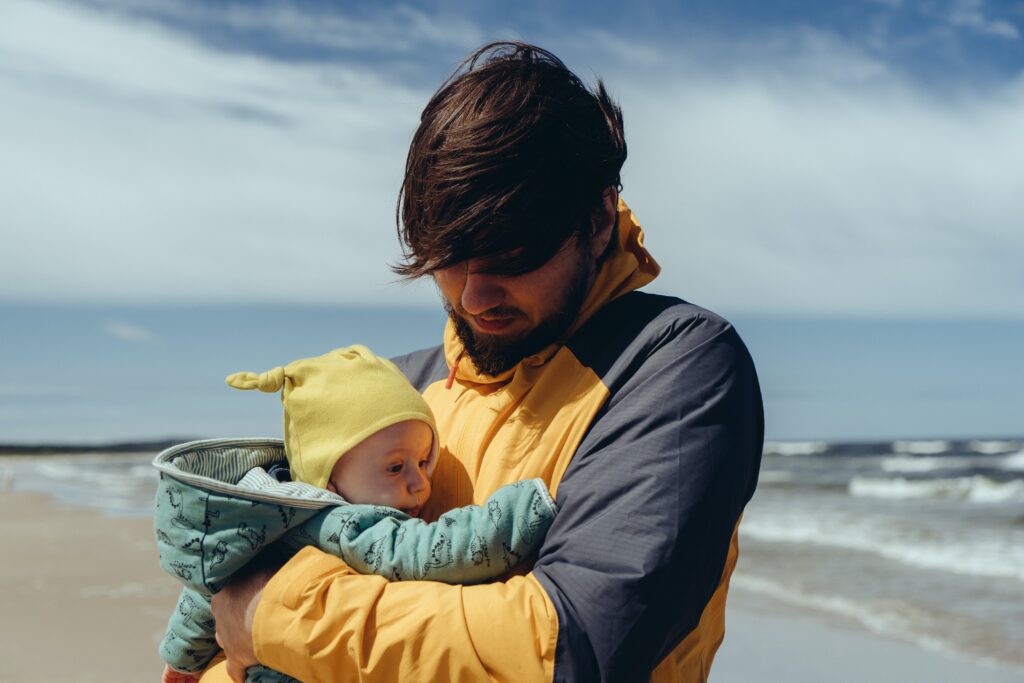 The campaign also provides a platform for male issues such as the role of new fathers. The arrival of a new baby can put a lot of additional pressure on new dads. Conventionally the role of caregiver has for the most part, been fulfilled by mums. However, more men are now either the main or sole caregivers, as single parents, or in some cases, separated from their children. This brings many problems to light. Most people are aware that anxiety and depression can affect new mothers, but fathers are also at risk with almost 50 per cent of dads not aware of this fact. And while anxiety during pregnancy and after the birth of a baby is not as well recognised as depression, it is likely to be just as common among new parents.
Anxiety and depression can sometimes be hard to spot in new dads because of the overlap between symptoms and the general stress and exhaustion that comes with caring for a baby. It can be hard to know if what you're feeling is 'normal' when your sense of normal has been completely blown apart.
That's when it can be helpful to take a close look at how you're feeling – about yourself, your partner, and your baby. If your thoughts and feelings are predominantly negative, this can be a sign that you're experiencing anxiety or depression.
Are you at risk –
• Have you ever had anxiety or depression before?
• Does your partner have anxiety / depression?
• Lack of practical, emotional or social support available?
• Financial worries?
• Provided support for your partner through a difficult birth?
• Current or past issues with drugs or alcohol?
• Your baby is ill?
• Major life changes or relationship difficulties?
• Reality of parenting different from expectations?
Other factors may include:
• Not able to bond with your baby.
• Not feeling able to get support.
• Changes in your relationship with your partner.
• Worries about extra responsibilities.
• Is your baby premature or unwell?
If your baby is premature or has other health complications, they may have to spend additional time in hospital. This can be a worrying situation for any new parent, which could put you at risk of developing anxiety or depression. You should look after your mental health at this time. Many hospitals have dedicated support services available for families.
Tiny Life is Northern Ireland's premature baby charity here to help you and provide support services both in the Neonatal Unit and in the community https://www.tinylife.org.uk/
Lifeline is the Northern Ireland crisis response helpline service for people who are experiencing distress or despair. People living in Northern Ireland can call Lifeline on 0808 808 8000.