Danske Bank Brightens up "Blue Monday"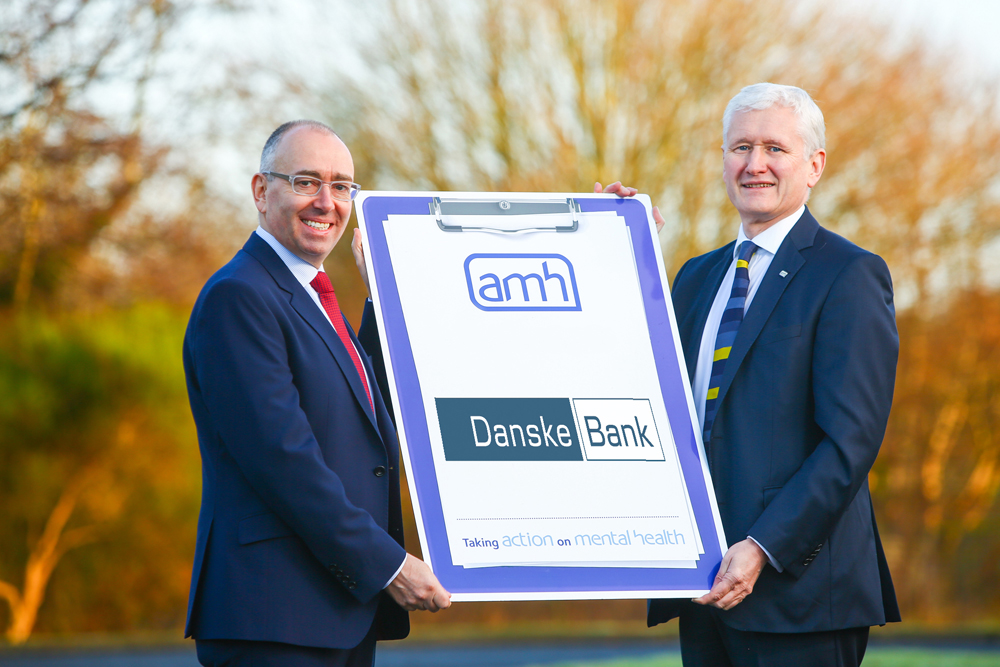 Danske Bank has today announced that Action Mental Health will be its new charity partner for 2017.
Money raised through the partnership will help fund AMH's work with young people through their Mensanna project including delivery of 'Healthy Me'; a health promotion programme for 8-11 year olds that aims to positively promote mental health and social and emotional wellbeing in children.
Announcing the new partnership, Danske Bank's Chief Executive Kevin Kingston:
"As a local bank, we are aware that mental ill-health is a growing issue in Northern Ireland and we feel privileged to work with Action Mental Health in 2017."Danske Bank staff and customers have a long history of supporting local charities and have raised over £1.3m over the past 10 years alone. This year through our Danske Time to Give volunteering programme, we will have an even greater focus on our staff contributing their time, skills and professional expertise to support Action Mental Health and its clients. And like any good partnership, we will also be able to benefit from Action Mental Health's expertise to better support our staff and customers throughout 2017."
Action Mental Health's Chief Executive, David Babington, said:
"We are extremely pleased that Danske Bank has chosen to focus on and support mental health and well-being in the coming year and we are delighted to have the support of such a recognisable brand like Danske Bank.  Our team in AMH will work closely with Danske Bank to host a number of fundraising activities and events to raise much needed funds and awareness, tackle stigma and promote positive mental health".
To help kick-start fundraising, Danske Bank and Action Mental Health will be hosting a Dragon Boat Race on the River Lagan on Saturday 11th March 2017.