David Tierney has been awarded the prestigious ICE Award for his outstanding contributions to the Managing the Challenge Programme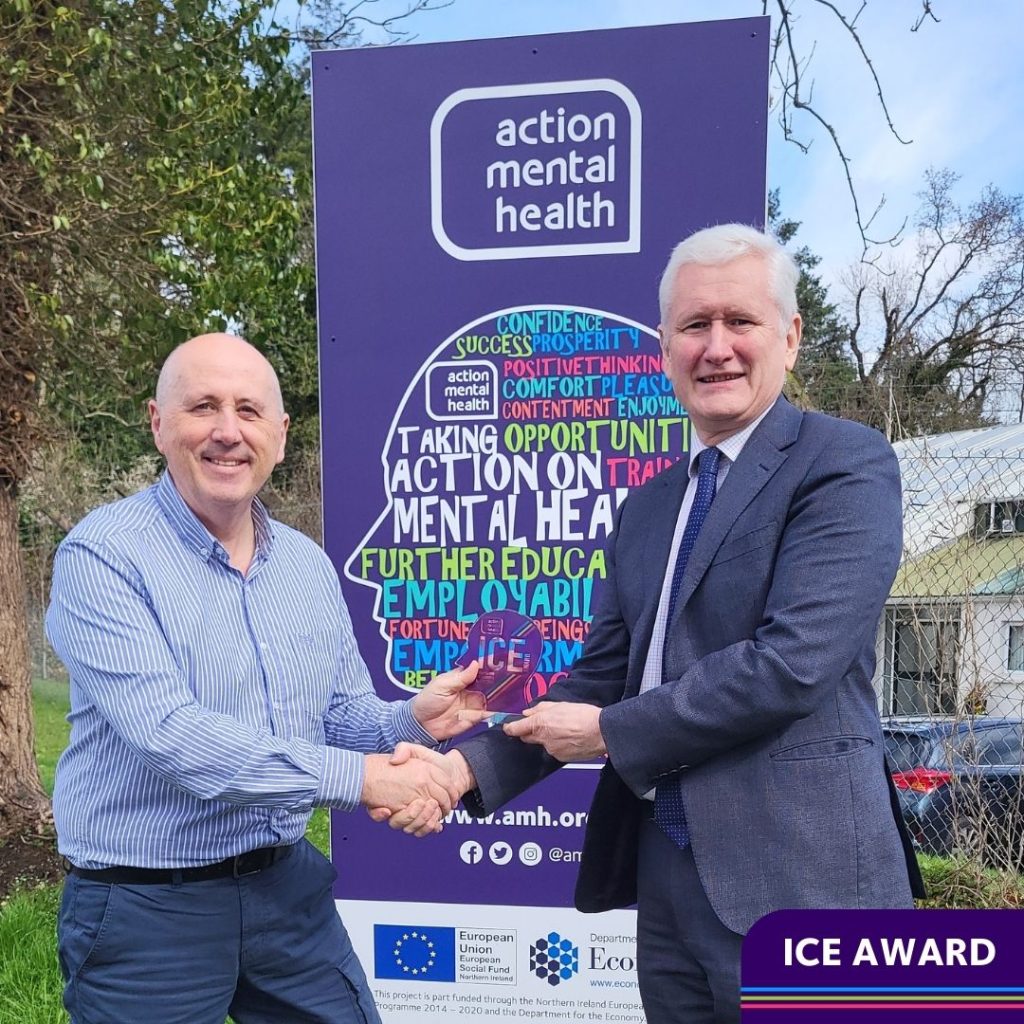 Under his guidance, the Managing the Challenge program underwent a complete transformation, aligning with key objectives set by health professionals from the WH&SCT. The revamped program has been successfully rolled out, with plans to deliver 25 courses throughout the year in both in-person and remote sessions.
David's commitment to excellence extended beyond program development, as he trained seven new Associate trainers to ensure high standards of delivery. The programme has moved from a licensed programme to one that belongs to AMH and provides the flexibility to adapt and change content to reflect more individual and client needs.
David's innovative approach to program design also included creating online flip-books enriched with valuable resources and videos, as well as visually appealing posters and engaging social media content using Canva. He also collaborated with other organizations to make the program accessible to marginalized groups, employing strategies derived from various fields of psychology.
Throughout his tenure, David consistently pursued excellence, setting clear, target-focused goals and establishing the program as a benchmark for quality and effectiveness. He played a vital role in transitioning the program to be fully owned by AMH, facilitating improved communication and empowering clients to actively engage in their recovery.
Action Mental Health Chief Executive David Babington congratulated David on his achievement. 'David Tierney has made exceptional contributions and shown unwavering dedication, which will make a lasting impact on countless clients of AMH. His achievements exemplify the values of innovation, creativity, and excellence which merit the granting of this award.'