Day 15 #ElfieAdvent – A real-life 'elf' is out on the loose in Lisburn!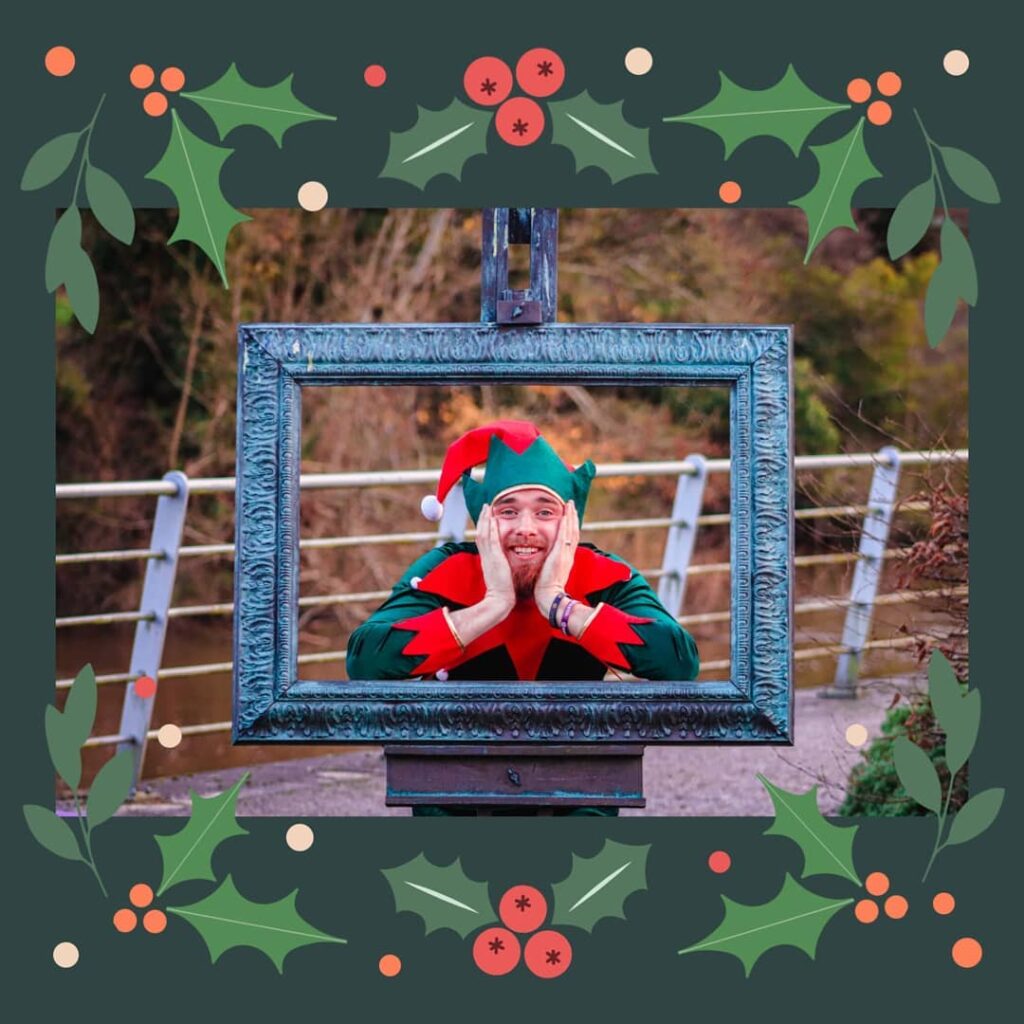 To raise money for Action Mental Health
We all know and love the cheeky elves-on-the-shelves that cause endless fun and mayhem in people's homes in the run-up to Christmas.
But for Joel, from Lisburn, the seasonal sprite is this year offering him more than just a bit of a laugh – the opportunity to raise awareness of mental health issues – while he dresses up like a real-life elf and invites the public to guess his whereabouts!
Joel, a former client at AMH New Horizons Lisburn, explains why is raising money for Action Mental Health this Christmas:
"Hi, my name is Joel. I have suffered from mental ill health for a large portion of my life. During the past two years I have attended Action Mental Health – New Horizons in Lisburn (previously Derriaghy). Hence this fundraiser, as I want to be able to help others to get the same support from AMH that I have received.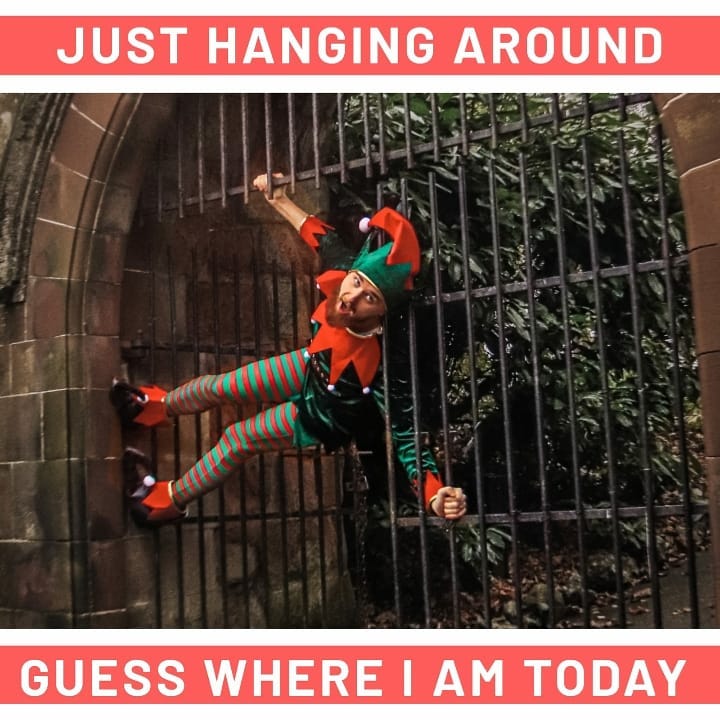 Over the past few months due to personal circumstances and Covid implications my mental health has declined significantly and I am currently receiving treatment from the Acute Home Treatment Team in Lagan Valley Hospital. Before the current lockdown restrictions were announced, I had set out goals in my care plan with the home treatment team. Some of these goals were to get into a good routine, attend the gym regularly and get more involved with my church, particularly the youth ministry. However, the majority of these goals have been made temporarily impossible due to the new restrictions. When I realised that I couldn't achieve these goals I knew I needed to find something else to strive towards and so this project was born – to  give me structure and purpose over the next number of weeks and help me have a mentally elfie Christmas.

What I plan to do for the month of December is to be a real life 'Elf on the Shelf'. This will basically be myself dressed as an Elf going around different locations within the Lisburn Area. I will get a photograph taken and posted on social media and your job is to try and guess where I have been.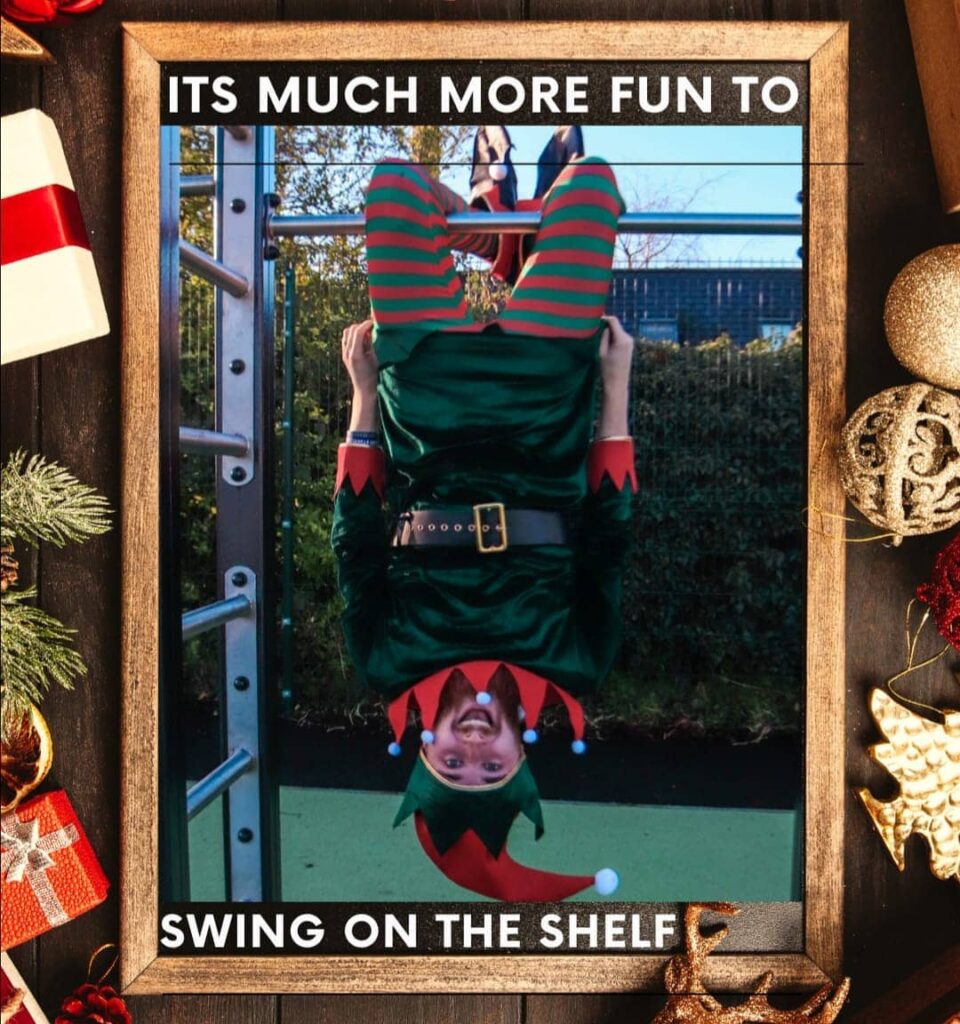 My aim in this is to raise awareness of mental health, bring a smile to people's faces during a tough year and to promote AMH's fundraising campaign of "Being you best Elf" and "Having a Mentally Elfie Christmas".

Christmas is my favourite time of year, many people joke that I was supposed to be one of Santa's elves, so this will be a joy for me to do.

Please donate to such a great cause and follow my social media to see if you can guess where Joel the Lisburn Elf on the Shelf has been.
Follow Lisburn Elf's adventures on Facebook and Instagram and donate here.
Here is what you have missed so far!!