Day 18 #ElfieAdvent AMH everyBODY's 12 Tips for Coping at Christmas.
This year's Action Mental Health's Elfie Advent Calendar has brought much-needed Christmas cheer in many guises. However, the festive season with its focus on food can bring challenges for those of you affected by eating disorders. Once again, AMH everyBODY is here for you, lending a little festive support with their 12 Christmas coping tips, helping you focus on the fun of the season.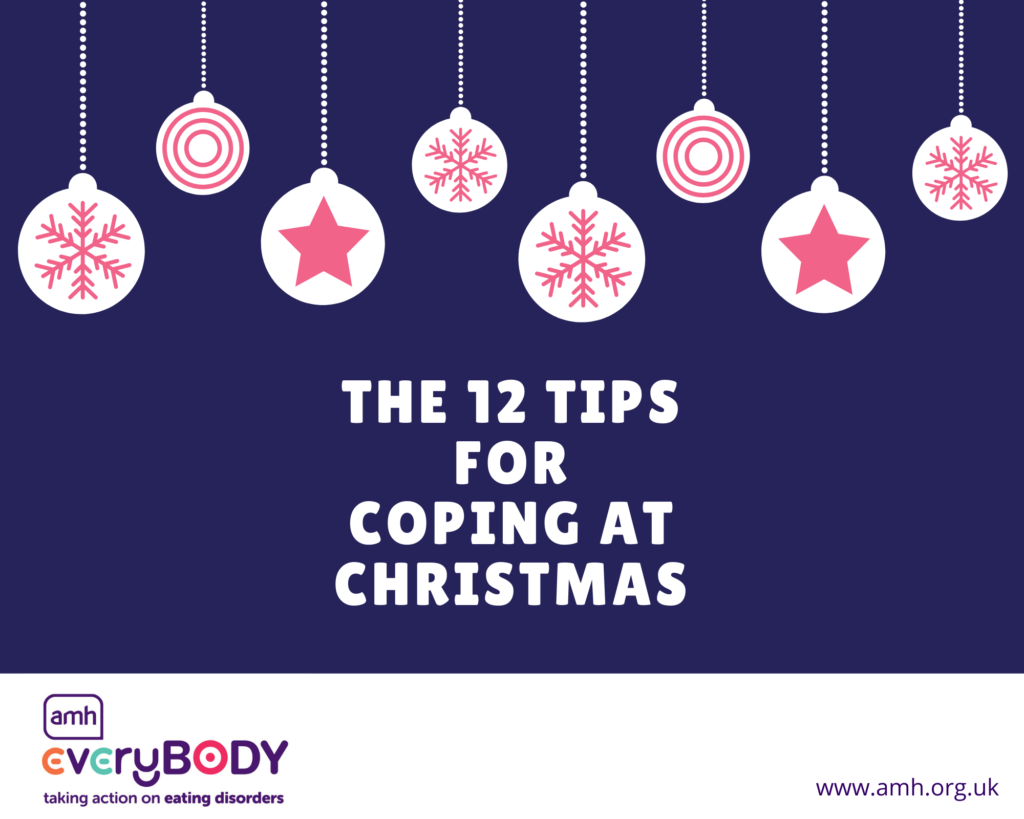 Follow AMH everyBODY on Facebook as they count down their 12 tips for Christmas. #takingactiononeatingdisorders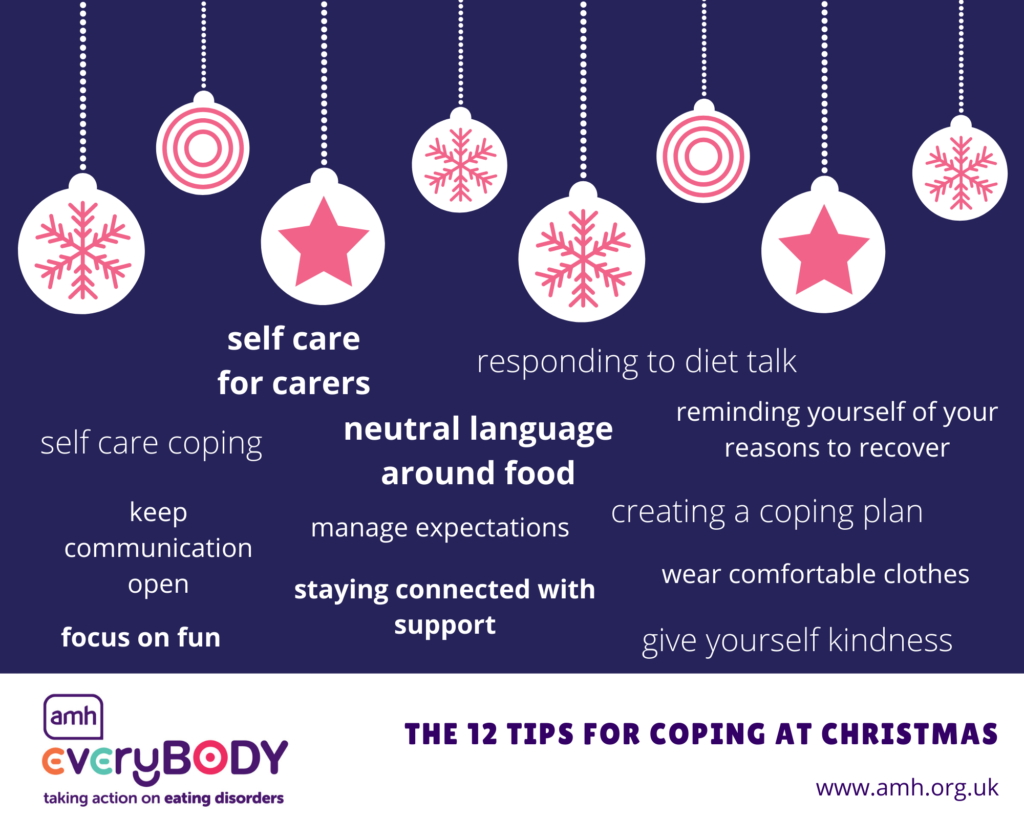 click on each tip below to find out more :-
Information on eating disorders and health promotion is available. Contact AMH everyBODY on 028 3839 2314 for further information.
If you feel in crisis you can call Lifeline on 08088088000 24 hours a day, 7 days a week.