Day 5 – 5 Ways to support your well-being this Christmas!
On Day 5 of Action Mental Health's Elfie Advent Calendar, there are just as many ways to support your well-being this Christmas. The Five Ways to Well-Being provide key steps to promote your overall well-being and are particularly suited to the festive season, which can be stressful for many. So, to have a Mentally Elfie Christmas this year, why not consider the following?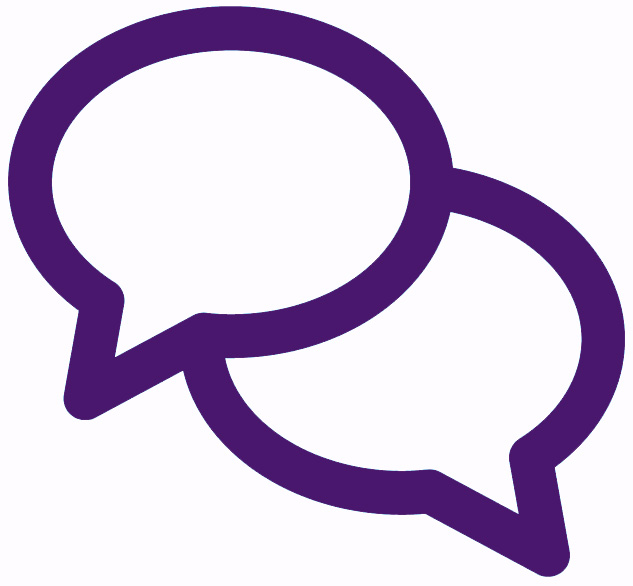 Connect with the people around you – as much as we can during the continuing pandemic. No matter what age we are, probably the most important factor in improving our psychological health and well-being is our relationships and connectedness with other people, according to Northern Ireland's interim Mental Health Champion, Professor Siobhan O'Neill. "A huge amount of research has shown the positive effects of relationships on our physical health, like blood pressure, cardiac illness, cancer, as well as our mental health, including reduced levels of stress and depression."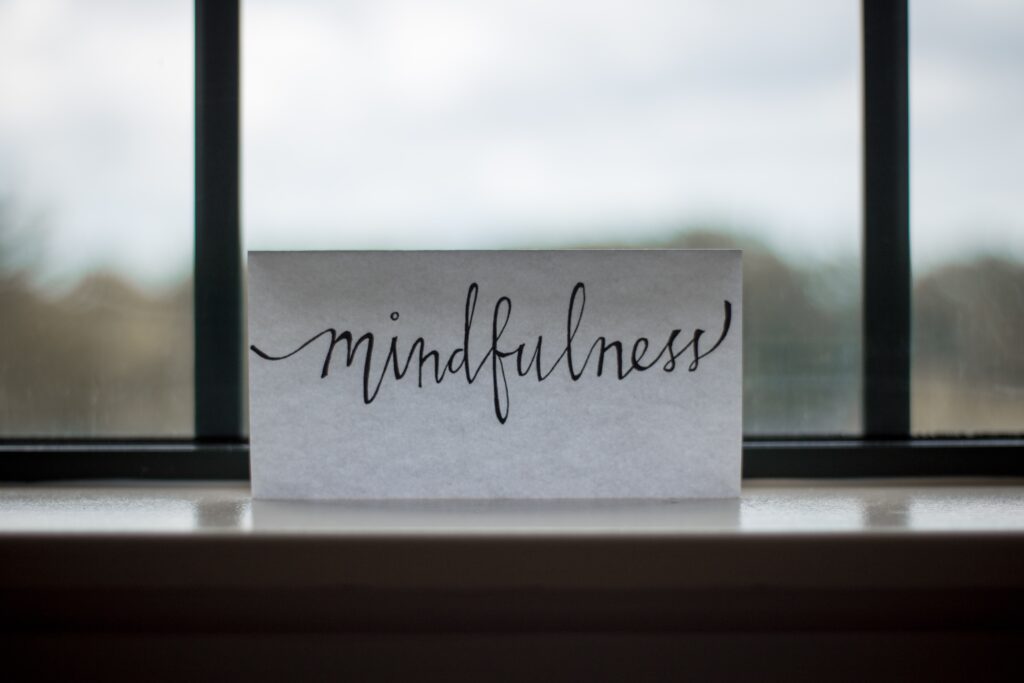 If you need some time on your own given the public health stress, reflect, spend some time doing what you enjoy. Connect with your mind and body, try some mindfulness and stay in touch with how you are feeling, you're more important than the lunchtime news.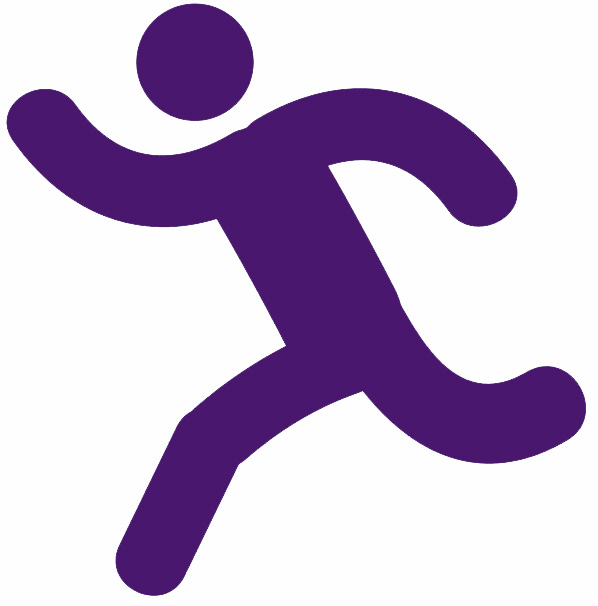 Be Active
Whether you prefer walking or running, cycling, playing a game, gardening or dancing, exercising makes you feel good. Find something you enjoy, dedicate some time to do it (start with 10 minutes at a time) and work up to 30 minutes of physical activity for the day.
Even during social distancing, everyone is being encouraged to get outside for at least one form of exercise a day – it's great for your mind. Here, personal trainer at Dromore Community Centre, Lynne Troughton, takes us through a comprehensive regime of exercise you can follow at home or in your garden.
WORKOUT PLAN https://www.facebook.com/dromoreleisure/posts/3451283958294830
https://www.facebook.com/dromoreleisure/videos/156782606139665/?t=0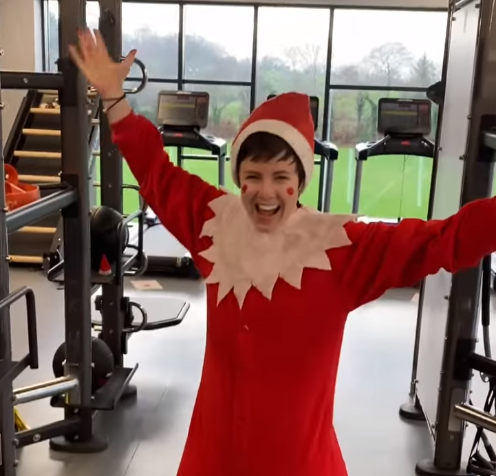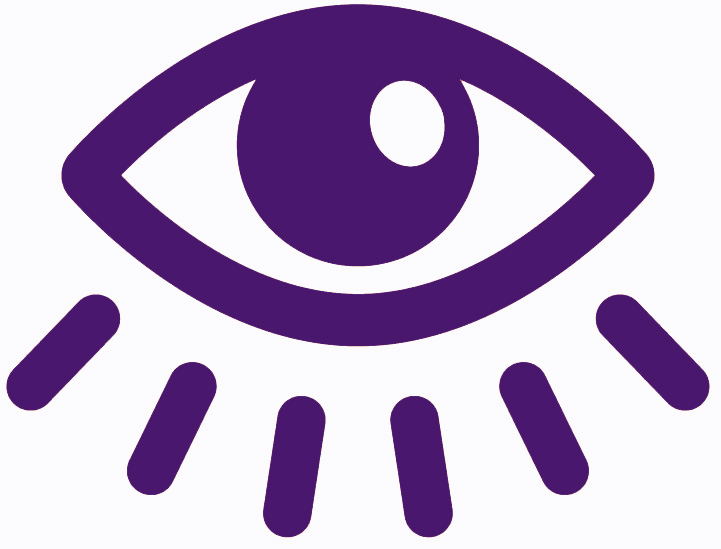 Take Notice
Stop, pause, and take a moment to look around you now. What can you see, feel, smell or even taste? Look for beautiful, new, unusual or extraordinary things in your everyday life and think about how that makes you feel without judging or trying to change them. Take a few deep breaths, feel the rising and falling of your chest, and take notice of the chair under you or the weight of your feet on the floor. It may feel like all there is to notice is worrying news regarding public health, but staying mindful and bringing your mind to the present moment is good for your mental well-being. Try apps like Headspace and Calm for guided meditations, and you'll learn how to notice and release tension you didn't even realise you were carrying. Sit in your garden or go for walks with those you live with, notice nature, the birds singing and the sound of life – it's still there and will still be there once we get through this together.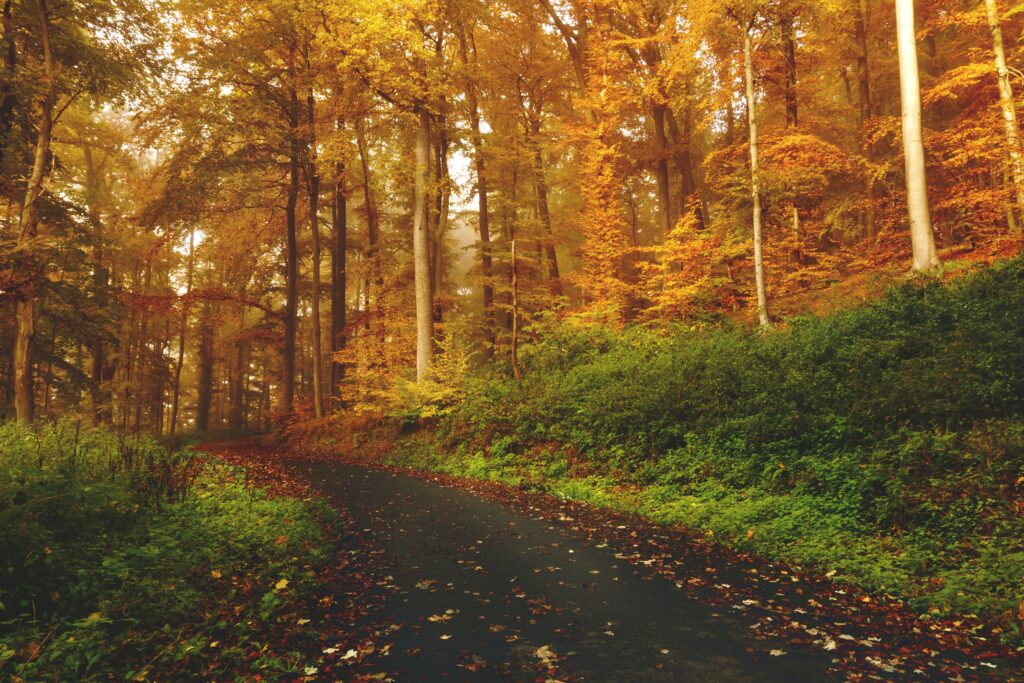 'Happiness can be found even in the darkest of times, when one only remembers to turn on the light' – J.K Rowling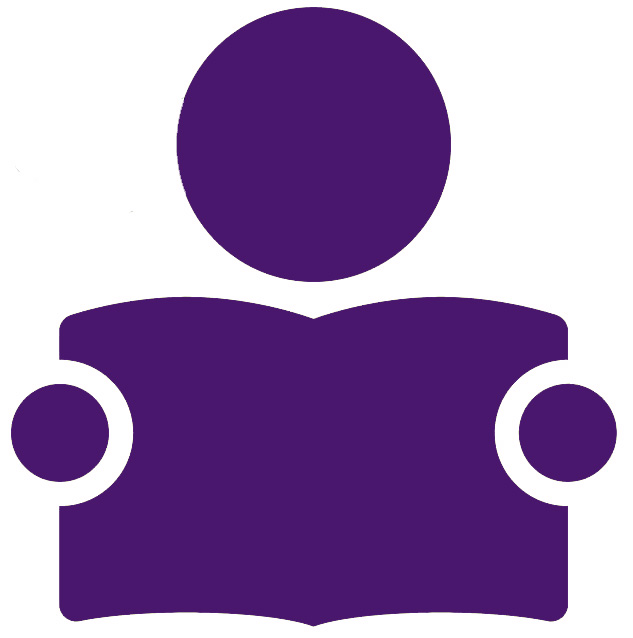 Keep Learning
Many people have turned their hands to new things since the pandemic first struck last March. Variety is indeed, the spice of life and if you keep learning new things, it will make you more confident, will boost your self-esteem and improve your overall well-being. In the current COVID-19 restrictions, our focus has moved from normal everyday goals we had, to looking after our work, mental health and encouraging self-development through hobbies. Use any spare time to unwind, start to learn a skill you were putting off – cook, learn a new language or exercise or get stuck into that book that's been sitting on the shelf for ages. Or why not try your hand at a spot of gardening – a pastime much reported as being beneficial to people's well-being.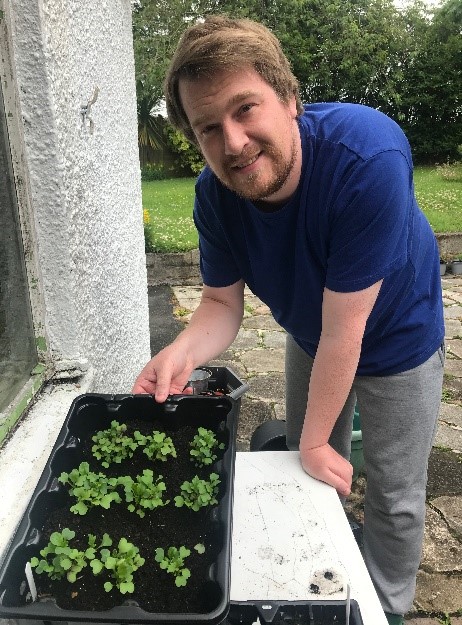 Over the first 'lockdown' period, AMH New Horizons Belfast offered clients like Aodhan the opportunity, through Groundwork NI, to get active in the garden and grow some vegetables at home. The materials were delivered to his house and included seeds, soil, and boxes. He plotted his progress through a series of photographs and was delighted when his little garden growing pod took off and grew quickly. Soon, he had carrots and spinach to cook with, and for this Christmas, he plans to provide the carrots and spring onions for his festive feast from his own little garden.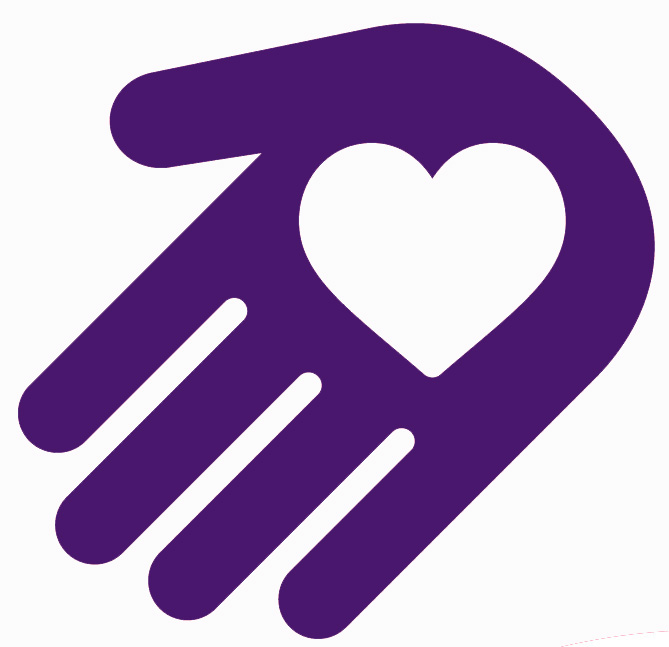 Give
Look outward as well as inward. Linking yourself and your happiness to the wider community can be incredibly rewarding and will create connections with the people around you, even if you can't physically be there. Giving can be something as simple as using social media in a positive way to share messages of appreciation for those working and dealing with the virus as part of their work. Give a friend, older relative or someone living on their own a call or text – it might just make their day to know that someone is thinking of them during this tough time apart. Do a random act of kindness, like delivering groceries or medicine for someone you know can't leave the house.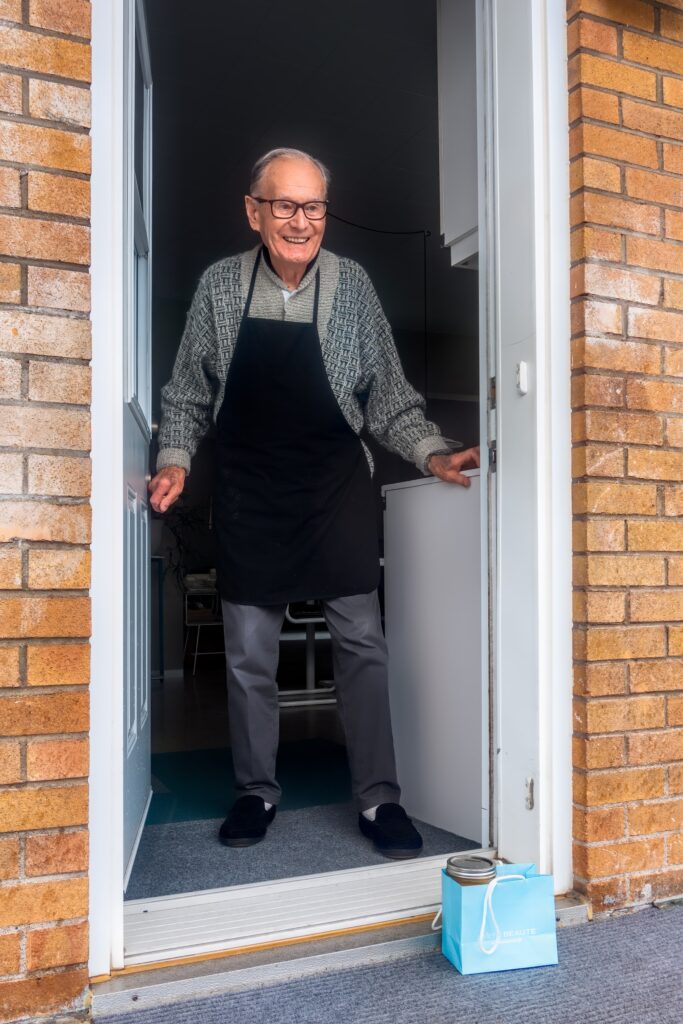 Lastly, give yourself a hug. You can only do so much and you're doing the best you can. Try to love yourself – you can't pour from an empty cup, so give yourself time to relax and think of all the things you can look forward to with your family and friends.
Based on the Five Ways to Wellbeing which were developed by the New Economics Foundation.