Day 6 #Elfie Calendar – the valuable role of the Arts
More and more of us appreciate that the arts can play a valuable role in helping people who have mental health problems, in Action Mental Health we offer our clients opportunities to engage creatively in a whole host of workshops and qualifications. Even during lockdown, we have had virtual choirs and art classes via zoom!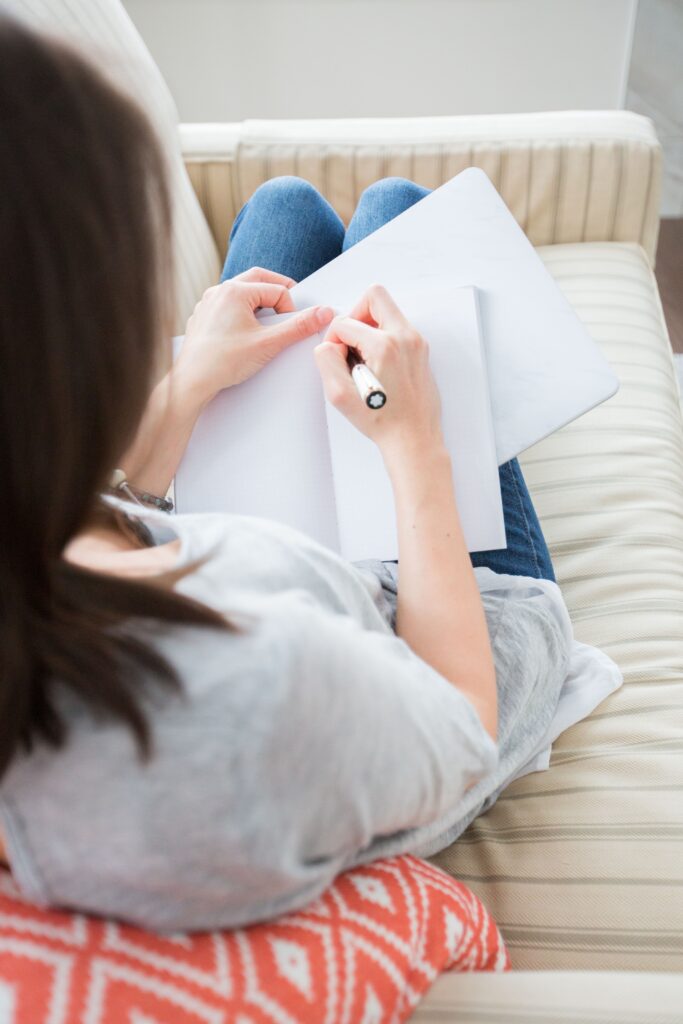 Singing, dancing, painting, or writing can help to boost confidence and make us feel more engaged and resilient. Besides these benefits, art engagement also alleviates anxiety, depression and stress.
Several studies support poetry therapy as one approach to the treatment of depression, as it has been repeatedly shown to relieve depressive symptoms, improve self-esteem and self-understanding, and encourage the expression of feelings.
In Action Mental Health we have some very talented poets who all agree that writing poetry helps them to get to the heart of their thoughts or feelings that they don't quite understand, or those that they want others to better understand.
Conor Smyth from Action Mental Health's Fundraising team penned this poem last year, thanks for sharing 🙂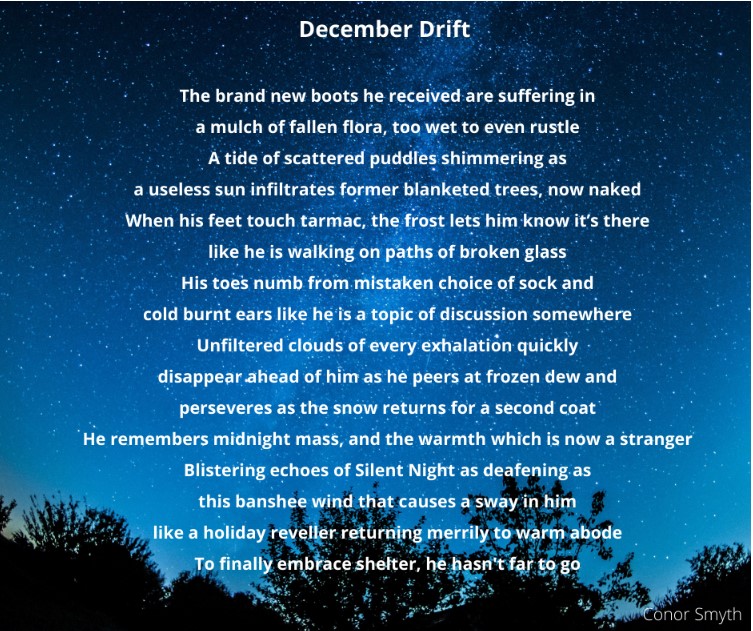 Catherine Cunningham based in our Belfast service, wrote this very clever acrostic poem to help you remember how you can look after you mental well-being this Christmas.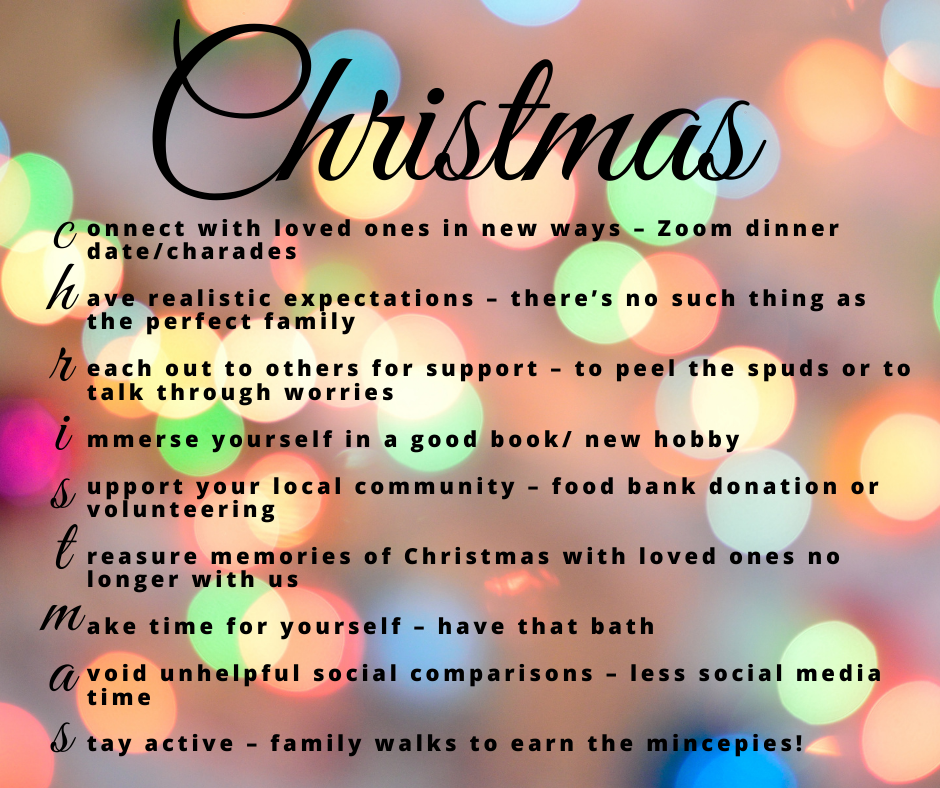 Some cheeky little elves have been busy at AMH New Horizons North Down & Ards creating FESTIVE CHEER packs for all our clients based in the Newtownards. These include an activity pack covering every day in December and colouring therapy & festive puzzle books. Our thanks also to the Hastings Hotel Group for donating Jemima Pudding Duck, the Christmas edition of their famous duck family, to each and everyone! We hope everyone enjoys getting creative over the festive season!
You can also download Elfie's friend to colour and stick in your window for Santa and Rudolph to see!