Eating Disorder Awareness Week – Bodytalk: keeping it real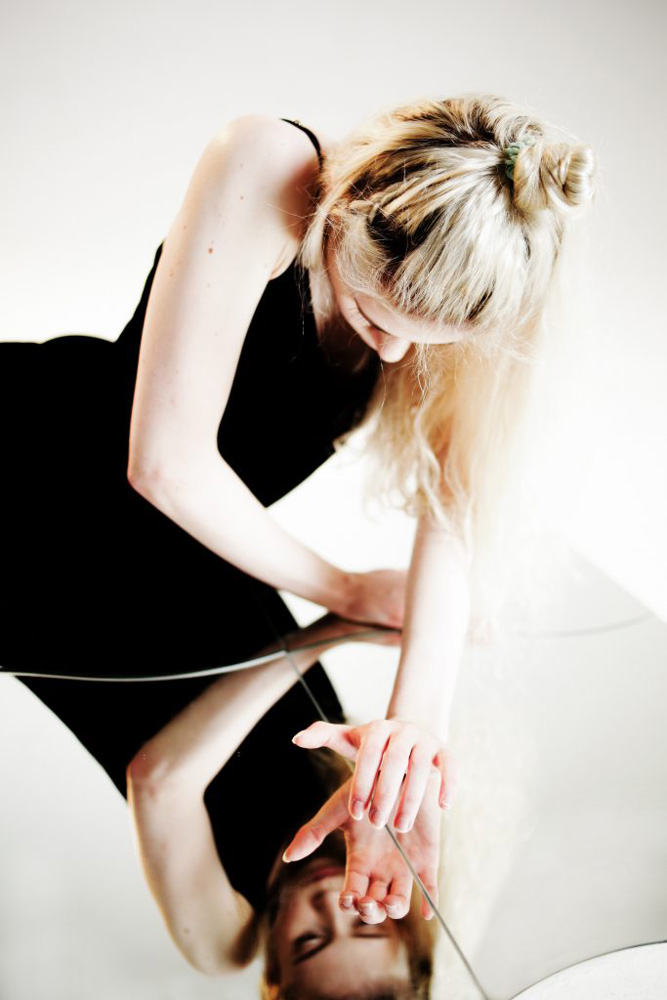 Eating Disorder Awareness Week will soon be over but the issue of eating disorders is ever-present in Northern Ireland society.
As part of Action Mental Health's aim to foster resilience in future generations, one vital facet of AMH everyBODY's work is the delivery of BODYTALK workshop within schools in the Southern Health and Social Care Trust area. BodyTalk is an interactive workshop that aims to raise awareness and understanding of eating disorders, whilst looking at body image concerns in today's society.
The workshop focuses on:
eating disorders – the signs and symptoms, myths and misconceptions, causes and prevention, and where to go for support;
body image concerns amongst young people – the role of the media with fitness, beauty and diet industry, and how to be aware of dangers and challenge harmful body ideals;
building a body positive image through self-supporting skills of resilience and confidence building.
These workshops include clips from the Dove Self-Esteem campaign, https://www.dove.com/uk/dove-self-esteem-project.html along with interactive self-esteem group activities that offer opportunity for group discussions. Free of charge, the workshops have been received very positively by schools and colleges within the Southern Trust area.
Speak out and find support
AMH everBODY advises anyone with concerns about eating disorders to break the silence and speak out. Whether confiding in a friend, teacher, youth worker or family member, the next stop should be with their GP. The GP will then make an initial assessment and decide whether or not a referral is needed into the Eating Disorder Teams within the Health and Social Care Trusts.
Anyone unsure about contacting their GP could first get in touch with the following community organisations:
Eating Disorders Association NI
28 Bedford Street
Belfast  BT2 7EF
Tel: 028 9023 5959
http://www.eatingdisordersni.co.uk/Contact
The Laurence Trust
15 Muskett Glen
Carryduff
Belfast  BT8 8QU
Tel: 07510 371 335
Email: [email protected]
Fight ED
7 Cove View
Groomsport
Co. Down  BT19 6HR
Tel: 07999 901 936
Email: [email protected]
Northern Trust Area
Professional Support
Child and Adolescent Eating Disorder service – 02894424600
Adult Eating Disorder Service (18 and over) – 02894413307
Community Support
Southern Trust Area
Professional Support
Southern Health and Social Care Trust Eating Disorder Service
Child and Adolescent Eating Disorder service – 02838360680
Adult Eating Disorder Service (18 and over) – 02838311741
Western Trust Area
Professional Support
Western Health and Social Care Trust Eating Disorder Service
Child and Adolescent Eating Disorder service – 02882835990
Adult Eating Disorder Service (18 and over) – 02871320165
Eating Disorders West-NI
Community Support
Email: [email protected]
Facebook: https://www.facebook.com/eatingdisordersni.west2017
Instagram: @EatingDisordersNI.West: https://www.instagram.com/eatingdisorders west
Twitter: @eating_ni Eating Disorders West NI https://twitter.com/eating ni
Helpline/textline: 07597 967 613
Republic of Ireland
Community Support
Bodywhys – The Eating Disorders Association of Ireland
PO Box 105
Blackrock
Co Dublin
Ireland
Tel: 01-2834963
Email (Office): [email protected]
Email (Support Service): [email protected]
AMH everyBODY can be contacted at:
13 Church Street
Portadown
Co Armagh
BT62 3LN
Tel: 028 38392314
Email: [email protected]