Eating Disorders Awareness Week
The campaign runs across the UK from 27 February – 5 March.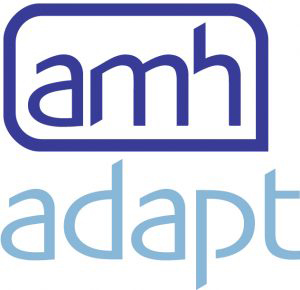 AMH Adapt provides support and understanding to anyone affected by an eating disorder, including their family and friends.  AMH Adapt works in partnership with the Southern Health & Social Care Trust to raise greater awareness and understanding of eating disorders and encourage anyone affected by this mental health condition to come forward for support.
AMH Adapt's services include;
Email/telephone support
One to one information sessions
Support programmes for people affected by an eating disorder
Support programmes for family members, partners or friends
Awareness workshops (schools, colleges & community groups)
Eating disorder training sessions
What our service users have said …
"Adapt gave my husband and I encouragement and strength to continue to support both our daughters at this very difficult time. We left our information session with hope for both girls and the knowledge that we are not alone. We were able to discuss freely different situations and how best to deal with them."
"I was advised to seek help from Adapt.  This was the best thing that I have done as it is now leading me onto a road of recovery.  Vanessa at Adapt is very warm and welcoming and full of so much information on how to start feeling better and looking at ways on how to cope with the disorder.  I would highly recommend that if you are suffering, you seek help from Adapt and don't deal with this alone.  I also attended a poetry evening at Adapt which was very good and a helpful tool."
"I didn't know there was support for eating disorders in my area until I called Adapt. Vanessa was able to tell me about the Eating Disorder team and how to access their support. Knowing she was there for guidance and assurance was a great help to me at a very difficult time."
For more information or to get support please contact AMH Adapt on 07790885438 or email [email protected].
You can also get more information and updates at www.facebook.com/amhadapt