Embracing the spirit of EVOLVE
Action Mental Health's EVOLVE programme, delivered in partnership with Youth Action, brings together young people aged 18 to 25 to help enhance and develop their confidence, self-esteem and social interaction, through fun activities and accredited training.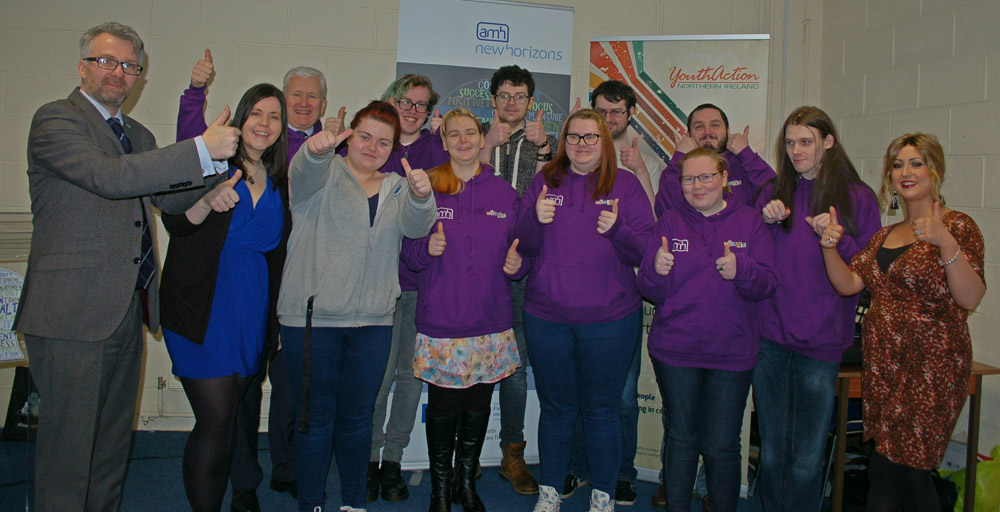 EVOLVE's 2016 programme for young people concluded with a celebration event in AMH New Horizons Antrim. The young people were presented with a photo collage of the activities that they took part in over the last 15 months, a memento of their time on the programme.
John Davis, Service Manager said, "The EVOLVE group of 2016 have stood up to the challenges that were set for them. Each of them have grown in confidence, gained an understanding of their own value and set personal goals to work towards. They have embraced the spirit of the EVOLVE programme."