EU-Funded mental well-being project set to benefit local communities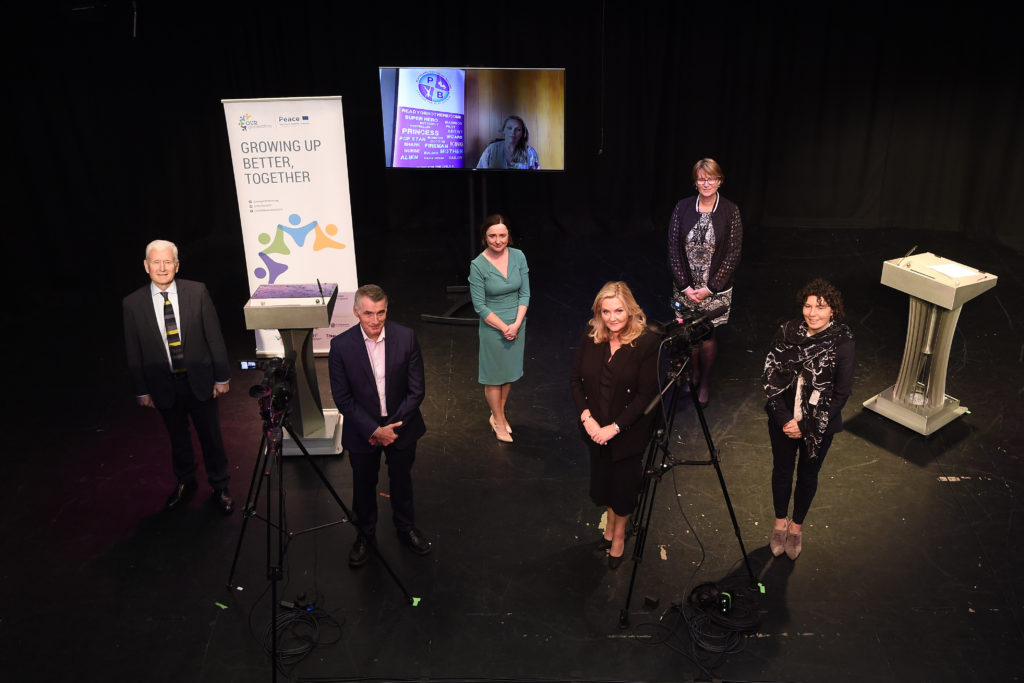 A trailblazing new peacebuilding project aiming to tackle mental health and well-being in children and young people on both sides of the border has been launched.
The EU PEACE IV-funded project, called 'OUR Generation,' marked its official launch on 24th September 2020 through a unique virtual event when its objective – Growing Up Better, Together – was unveiled.
Speakers for the launch included Junior Minister Gordon Lyons and Junior Minister Declan Kearney, Gina McIntyre (C.E.O SEUPB), David Babington (C.E.O Action Mental Health), Rosaline Keenan (Senior Manager Service Reform) and Siobhan O'Neil (Interim Mental Health Champion for NI).
Audience members were able to watch a live online event streamed from Youth Action's Rainbow Factory Studio hosted by Cool FM's Curtis McCosh, which featured a special video of children and young people performing The Who's 'My Generation'.
OUR Generation is a partnership led by Action Mental Health, funded through the European Union's PEACE IV Programme, which is managed by the Special EU Programmes Body (SEUPB). Match-funding for the project has been provided by The Executive Office in Northern Ireland and the Department of Rural and Community Development in Ireland.
The cross-border project will be delivered through education, youth and community settings across the Five Urban Village Areas of Northern Ireland, the Border Region of Ireland and Northern Ireland, with the aim of building positive relations and emotional resilience in communities impacted by four decades of the Troubles and the legacy of the conflict across the island of Ireland.
The partnership of seven organisations will utilise €6.1M (£5.1M) of EU PEACE IV funding to support communities to tackle post-conflict peace building and mental health over three years.
Joining Action Mental Health are partners Donegal Youth Service, Co-Operation Ireland, Youth Action NI, YouthWork Ireland, PlayBoard NI and Ulster University.
OUR Generation will reach 36,000 children and young people who will engage in programme design and delivery, including provision of peer support, developing skills and confidence to improve well-being within their communities. They will also act as agents of change, building peace for future generations.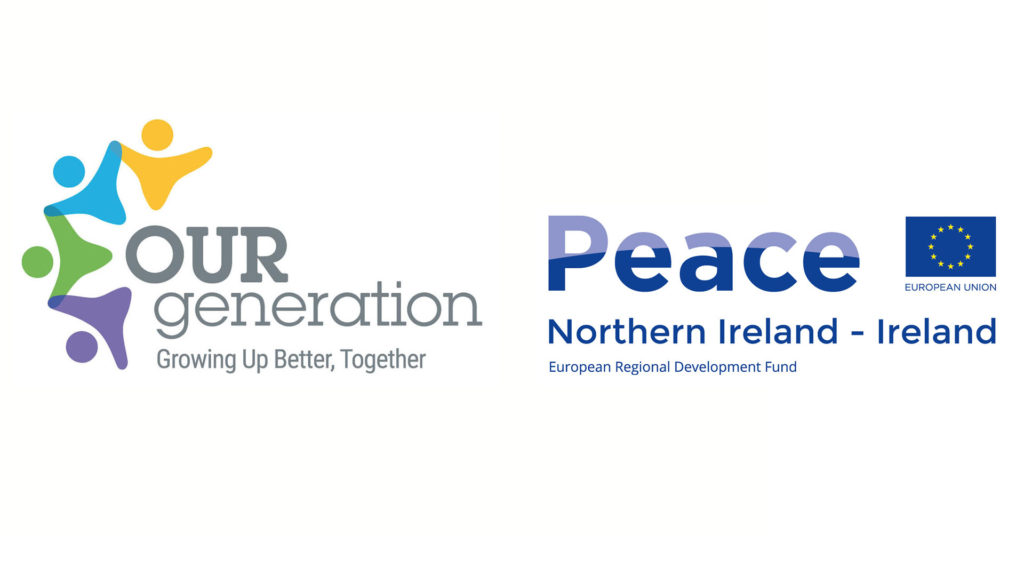 Junior Minister Gordon Lyons and Junior Minister Declan Kearney were delighted to be part of this important launch event for the OUR Generation programme, with its combined focus on mental health and peace building.
Junior Minister Gordon Lyons said: "The impact of the Covid-19 pandemic on children and young people's mental health is of increasing concern; and today, Professor Siobhan O'Neill, the Government's Mental Health Champion, has made it quite clear why we need a programme like 'Our Generation'.
"What is evident today, is the strength of commitment to work with young people to make a difference in their lives. To support them to help each other, building resilience in their young lives and building peace across their communities. I am proud that the Executive is supporting this PEACE IV programme, contributing £629,642 to the initiative while being delivered in Urban Village areas and across the Border Counties."
Junior Minister Kearney commented: "Poor mental health is a barrier preventing our young people and communities from thriving in a post-conflict society. Too many families are struggling or have already lost loved ones; and we find that some of the highest statistics of this happening are sadly in Urban Village areas.
"This new project will help to support tens of thousands of children and young people in Urban Village areas and border counties, working with them and with existing community programmes in a co-design process. They will use creativity and innovation to encourage more joined-up approaches to reach those most in need and to support peace building."
Speaking about the project Heather Humphreys, Minister for Social Protection and Minister for Community and Rural Development and the Islands, said: "I want to congratulate the seven regional organisations involved in this cross-border partnership to implement the Our Generation project.
"It is great to see these organisations working collectively and collaborating in the area of mental health recovery.
"I am confident that this EU PEACE IV funded project will assist large numbers of children and young people as well as their families on both sides of the border. I am delighted that my Department is an Accountable Department for this funding and we will work with all parties to ensure delivery of this important project.
I wish all involved every success in the implementation of this project."
Welcoming the project, Gina McIntyre, Chief Executive of the SEUPB said: "Unfortunately one of the enduring legacies of the conflict/troubles is intergenerational trauma, which is passed from one generation to the next; preventing young people from reaching their full potential and creating long- lasting mental health problems.
"The Our Generation project will help to change this by building emotional resilience and improving the mental health of tens of thousands of young people, on both sides of the border. Designed by and for them, the project will also encourage greater levels of cross-community contact and intercultural awareness, which will help to build a more peaceful and cohesive society.
"I am delighted that this important work has been supported by the PEACE IV Programme and I wish every success to all those who will become involved. I am really looking forward to seeing and hearing about its development over the coming weeks and months."
Siobhan O'Neil, Interim Mental Health Champion for Northern Ireland added: "I'm delighted to have contributed to the design of this ground-breaking project integrating peacebuilding and emotional wellbeing. Our team at Ulster University are overseeing the delivery of a suite of trauma-informed resilience programmes, to reduce the risk of mental illness later in life. Our vision is that the next generation will be strong resilient and empathic, and in a position to deliver a better Northern Ireland".
David Babington, CEO of Action Mental Health and Spokesperson for the project said: "We know that the legacy of the troubles has created a very specific set of circumstances, local communities have been impacted in many ways. One of the biggest impacts has been on the mental health and well-being of our population.
"We also know that with the right early intervention with children and young people, we can help to prevent many of these issues developing. That's why we are absolutely delighted to lead the Our Generation project with our partners.
"We truly believe this ground breaking initiative can create a real and lasting legacy by giving children and young people the skills and confidence they need for positive mental health and resilience and the opportunity to learn and grow together to build peace for the future"
---
You can watch the launch here – starting at the 22 minute mark.
---