Fond fairwell after 15 years of faithful service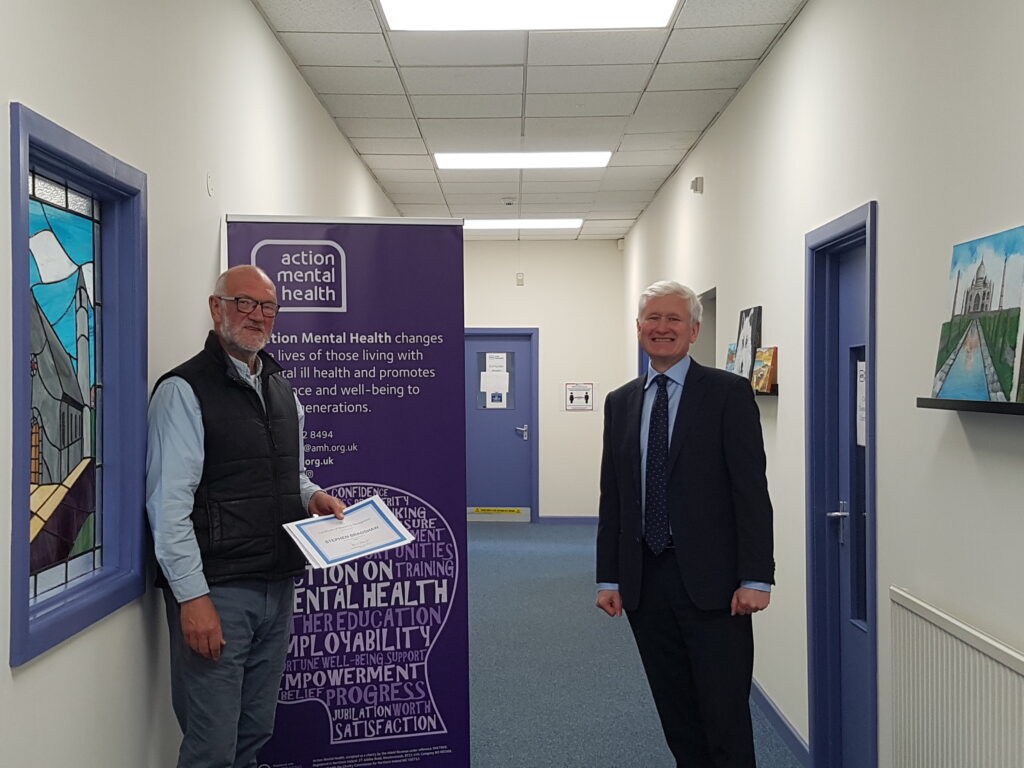 A long-serving member of staff at Action Mental Health New Horizons Downpatrick is looking forward to retirement after receiving a personal thank you from the head of the charity.
AMH Chief Executive David Babington presented Stephen Bradshaw with his service recognition award after completing fifteen years' service with AMH New Horizons Downpatrick.
Stephen, who leaves his post as Skills Coach next month, has spent his entire time with the charity at its AMH New Horizons Service in Downpatrick.
Thanking him for his many years of service, Mr Babington commented: "We wish Stephen all the very best in his future endeavours and thank him for his years of service to Action Mental Health."
AMH New Horizons Service Manager Joanne Stroud also paid tribute to Stephen's many years of faithful service to the charity.
"Stephen delivered a wide variety of outdoor sessions for clients, including fishing, walking and archery among others. We wish him well in his retirement but we will miss him!" she said.

Stephen was among the team of staff at Action Mental Health who help deliver the 'Working it Out' project, which is part-funded through the NI European Social Fund Programme 2014-20 and the Department for the Economy.