Sean skydives for AMH Boost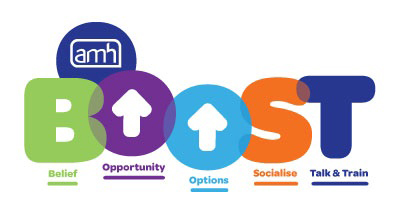 Action Mental Health applauds Enniskillen man Sean Paul Curry, who in October faced his fears to raise funds for AMH Boost!
The Fermanagh man headed off to Australia to skydive in the picturesque Byron Bay area to raise cash for AMH's Boost Programme in memory of his friend Shauna Reilly.
Sean's feat of courage raised £655, well beyond his £500 target!!
Boost, which is designed for young people from 18-25 who are recovering from mental health challenges, helps them rebuild their confidence and develop new skills following periods of mental ill health.