Gail clinches ICE award for creativity and passion
Gail Calwell, Assistant Team Leader – Adult team in AMH New Life Counselling, has received the coveted Chairman's ICE Award – which was launched in 2016 and now boasts a host of recepients from across our services and throughout N Ireland.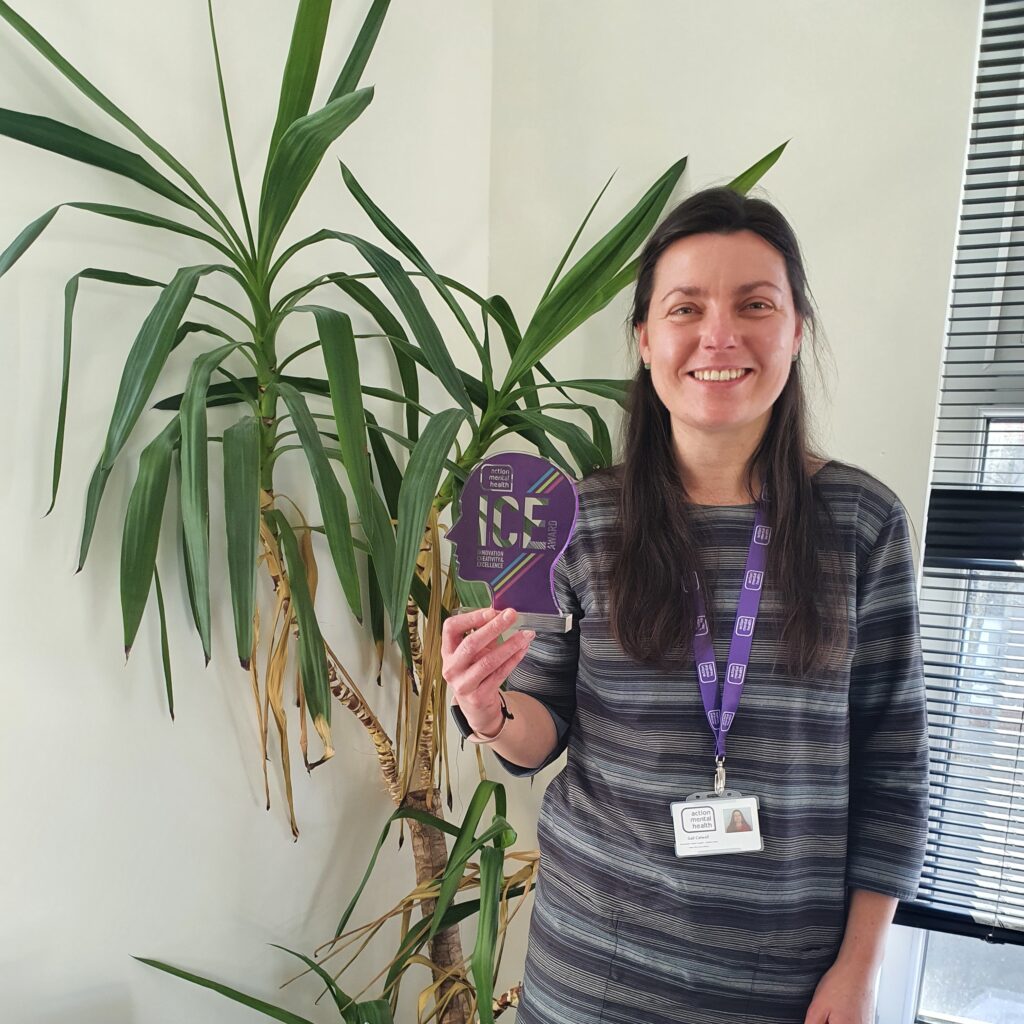 The Chairman's ICE award recognises individuals' contribution to Innovation, Creativity and Excellence within the organisation and are presented twice a year to celebrate individual achievement. Recipients are presented with an ICE award and also win an extra day's leave.
The awards were conceived in recognition that AMH's people are "the organisation's most important resource in achieving its mission and advancing its vision", according to chairman Peter Fitzsimmons.
"The commitment, enthusiasm and skills of staff are vital to the success of AMH and to the quality of the service experienced by clients and customers. As such, AMH is committed to recognising and rewarding the achievements of its staff, " he said.
Action Mental Health Chief Executive David Babington congratulated Gail on her achievement.
Gail embodies the ethos that 'people are the organisation's most important resource' and this is evidenced in her leadership of the volunteers and students within the Adult Project, NLC. She leads this team with enthusiasm and inspiration. Gail is committed to the emotional and mental health and well-being of our clients through ensuring that the volunteers and students are supported, encouraged and nurtured to provide 'best practice'.

She has worked tirelessly especially during the pandemic to create a team which is supportive of one another, mutually encouraging and open to learning.

Gail is also a creative art therapist has been 'creative' in the way she has developed this team within the adult project. She places a high value on communication and connection. She set up a WhatsApp group for counsellors to support one another practically and mentally/emotionally, she meets with team members regularly on an individual basis for case management meetings and collectively through regular Saturday support meetings. She is passionate about her practice as a therapist and is generous in giving of herself, her knowledge and her time to the development of the volunteers and students.

Gail is an ambassador for the profession and AMH New Life Counselling. Students and volunteers want to have placements with us. They willing give of their time freely to our clients because they know of our reputation for providing excellent support and opportunities.

There were a number of really strong submissions and the Chairman would like to thank all those who took the time to submit an application.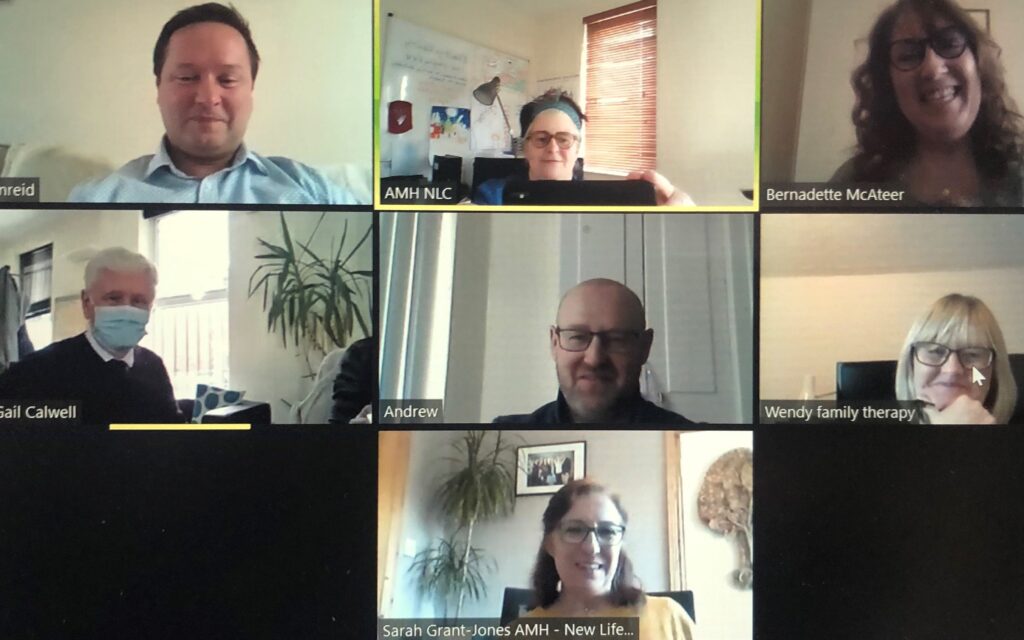 Grainne Close, Interim Director of Therapeutic Services added,
Gail always goes the extra mile…meeting volunteers on a Saturday morning, to provide support and personal development training, because most of them have other jobs and work during the week. That's real dedication and commitment!