Give It A Shot!
We had an amazing day on Saturday in the beautiful surroundings of Field of Dreams in Bangor for the first ever AMH Give It A Shot Clay Pigeon competition.  The event was organised in partnership with the Wilson Group, our charity partner.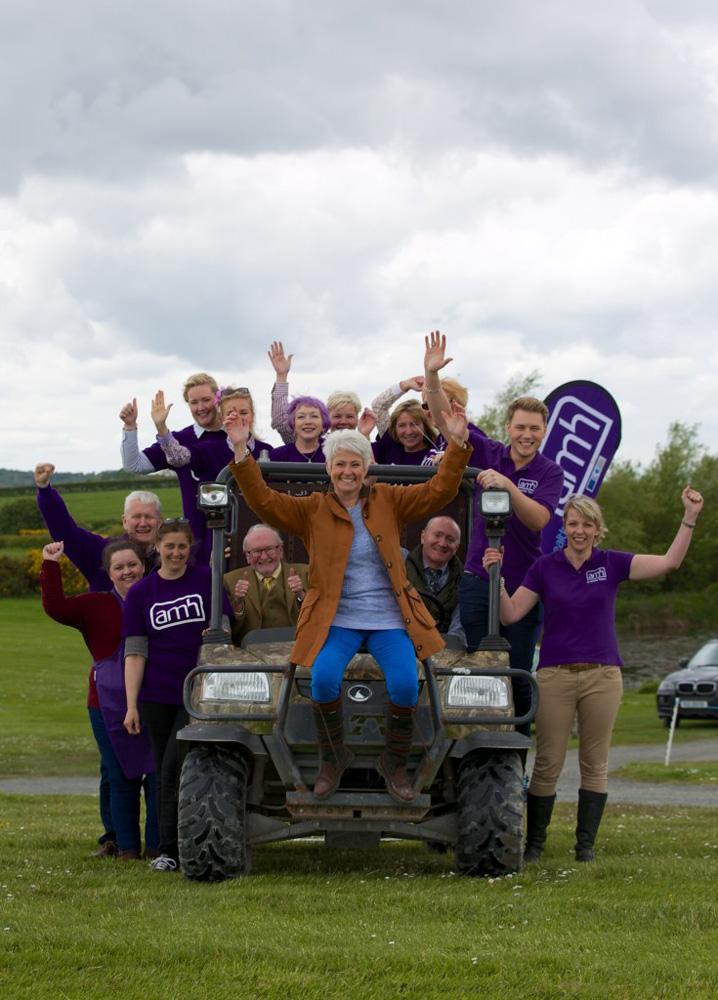 Particular thanks to Des Wilson and Neil McIvor for their support, and to all our volunteers and competitors.  Many congratulations to Jamsie Clydesdale who won the perpetual cup with a score of 25/30.
Local celeb Pamela Ballentine also dropped by and was not only a great shot but also the best of fun helping out with the BBQ!
Lots of money was raised and there was also a lots of goodies to be won in the raffle.
Many thanks to our sponsors:
Millar Meats
Ballymaconnell Nursing Home
TSA Planning
RPP Architects
Country Sports Newtownards
Coca – Cola
The Chalet Costcutter, Portadown
JC Stewarts
Johnstons Printing
lots more photos can be viewed on our AMH – Events Facebook Page.