Greenfingers from Danske Bank at NH Downpatrick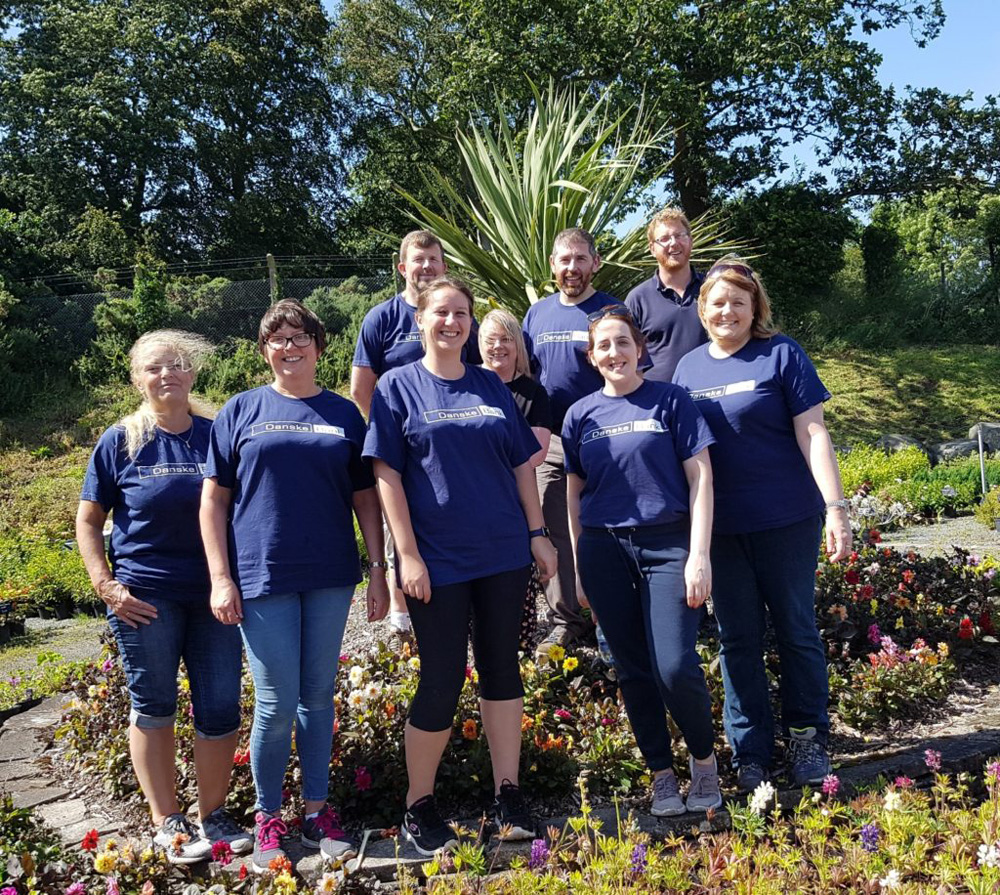 Wonderful staff from our corporate partner Danske Bank came out to AMH New Horizons Downpatrick's garden centre to give it a summer spruce. Our potting shed was beautifully re-stained, the grass bank cut back and our polytunnel was given the weeding of its' life. The gang from Killeaton House were fantastic -racing to see who could weed and strim the fastest. They were so competitive that they barely stopped to have a proper tea break!
Thank you again for coming folks!
Danske Bank has been our Corporate Partner since 2016. Their fundraising supports our Healthy Me programme in schools across Northern Ireland.