ICE ICE baby – Tony scoops AMH's special chairman's award for 2021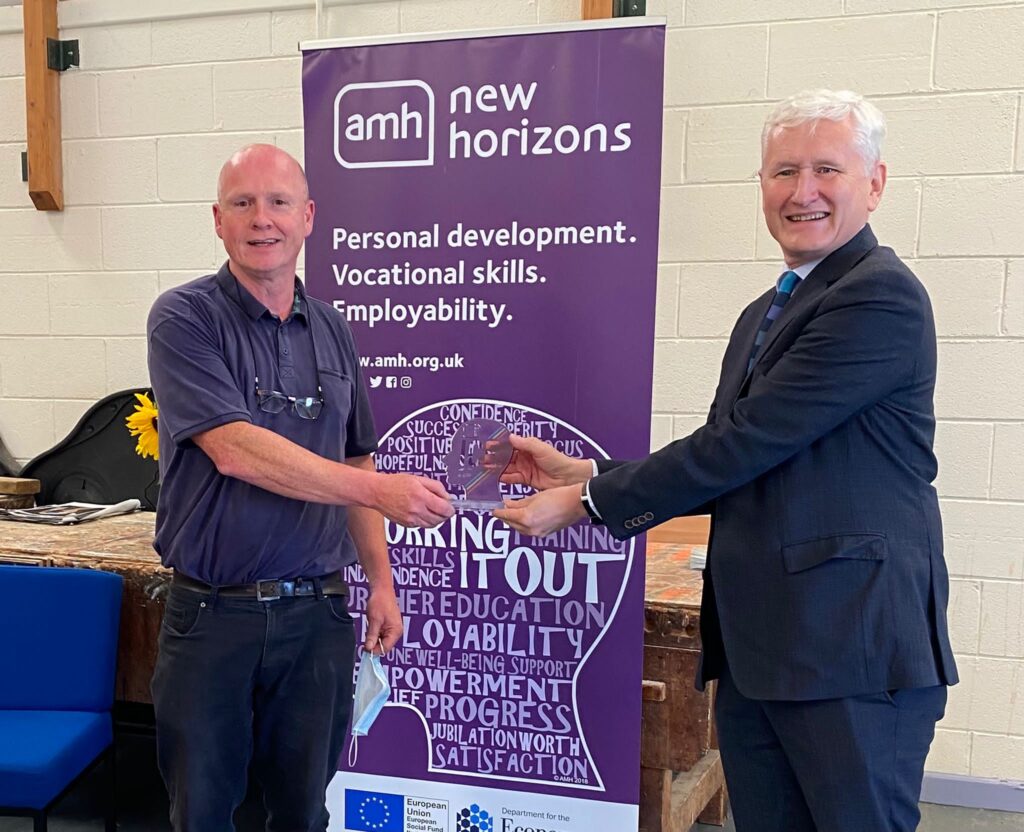 A valued member of staff at Action Mental Health's New Horizons Foyle service who has helped clients rally the tough times of the pandemic and beyond has been rewarded for his efforts.
Tony Hunter, driver and grounds maintenance worker at the service has won the AMH Chairman's ICE Award – an annual accolade awarded by chairman Peter Fitzsimmons, for demonstrating 'innovation, creativity and excellence'.
Action Mental Health's Chief Executive, David Babington offered hearty congratulations to Tony when he handed over the coveted award recently.
"On behalf of our Chairman, I'm delighted to announce that Tony Hunter from our Foyle service has been award the ICE Award," he said.
"For those who don't know him, Tony is the driver and he has clearly been doing an ordinary job in an extraordinary way as a very valued member of the Foyle team, particularly during Covid. Tony has demonstrated Innovation, Creativity and Excellence whilst ensuring clients' needs are being met and is really deserving of the Chairman's ICE Award," he added.
Mr Hunter won his award over a clutch of other accomplished nominees, as Mr Babington explained: "There were seven other nominees and I want to thank all those who nominated these individuals. The Chairman had a really difficult task in assessing and scoring each application and the professionalism, passion and commitment of all staff was evident and it made the selection so hard."