"I'll never stop singing AMH's praises"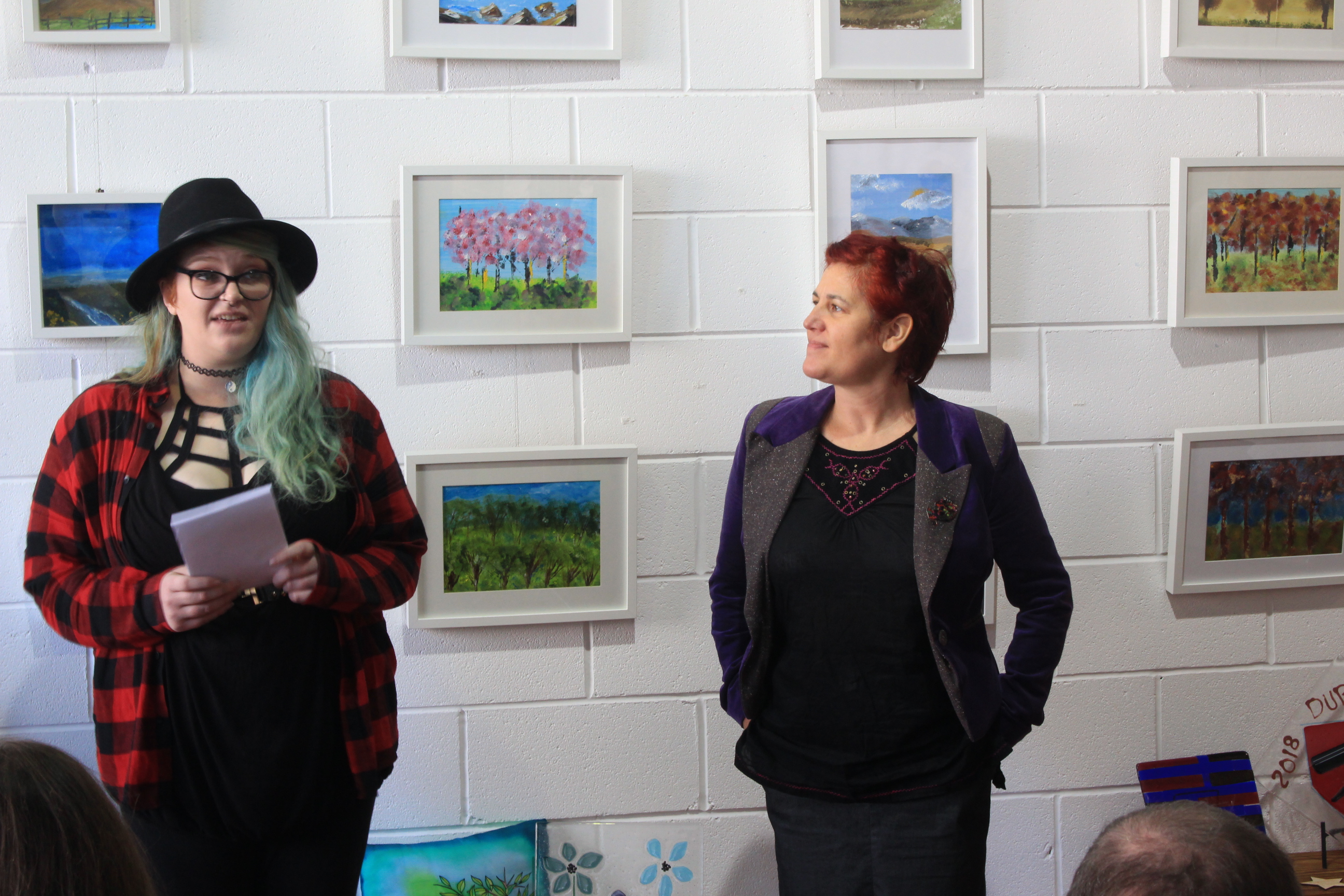 "I've only been attending New Horizons since May this year, and in that short time (5 months), I think I've learned more useful skills and made more lasting friendships that I did throughout my entire education in school.
The creative masterclass, we've been doing over the past few months have honestly been such a wonderful experience and an important asset for me.  I've learned so many new skills, I have heaps of creative projects I get to take home at the end of this and I get to brag to all my friends that " I MADE this!" and it's been getting me out of bed and out the house before noon every Wednesday for months which is a much bigger deal that it sounds, seriously.  The sculpture class in particular was a great learning experience for me.  That day was my very first foray into clay and I enjoyed it so much that I've already made another 4 clay sculptures, I'm working on a fifth and i'm already getting paid commissions from friends and family!
If it hadn't been for that sculpture class in New Horizons I know that I would never have given clay a try and now I'm working towards having an online store of my clay creations available for sale.
I'm so grateful to New Horizons for opportunities they're providing to me and others like me.  Attending classes there has been instrumental in the recovery journey I'm currently on and I don't think I'll never stop singing AMH's praises for everything they've done for me".
Thanks so much to Rumer for telling us about her experience of Action Mental Health. Rumer is taking part in the "Working It Out" Project at AMH New Horizons North Down & Ards.  Working it Out is part-funded through the European Social Fund Programme 2014-2020 and the Department for the Economy.
Recently to celebrate World Mental Health Day, Rumer's art was part of the "Creativity Explored" exhibition which is currently on display in the YMCA in Bangor until the edn of October.